Tow Truck Insurance Arlington Tx
Tow Truck Insurance Arlington Tx – Call or Click for Great Deals!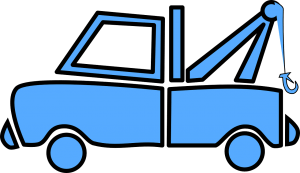 Shopping for Tow Truck Insurance in Arlington Texas may seem challenging unless you call the insurance brokers at Pathway Insurance.
Call 1-800-998-0662 right now to speak with a licensed agent.  If it's after 5 PM or on the weekends use our chat system to speak with a licensed agent.
Pathway is a leading independent insurance agency offering competitive rates on Tow Truck Insurance in Texas, Minnesota, Florida, Georgia, Tennessee, Kentucky, Ohio, Indiana, Michigan, and Maryland.
You can also send us request for quotes around the clock by clicking your area below:
Tow Truck Insurance Arlington Tx — When the Chickens Come Home to Roost!
Trying to pull a fast one on any insurance company likely will not work. That's exactly what Miles Goldberg and Willie from Wile E Coyote Insurance Brokers tried to do to get a policy issued with one insurer.
In a series of six different articles we considered the misadventures of one, Mr. Miles Goldberg. 
Miles had an opportunity of a lifetime that his previous boss Jim, former owner of Jim's Towing and Repair Shop extended him, except in reality it wasn't the deal of a lifetime.
Jim knew that he might have to close his business after becoming an insurance claims machine for the last 5 years to the point that no standard Insurance company would take him, so he unloaded his company on Miles and Jim flew the coop and disappeared off the radar screen just in case Miles decides to sue after he learned of the mess Jim left for him.
If you've missed any of the episodes click the below links to catch up:
Tow Truck Insurance Arlington Tx — Cancelled Again!
Well, now Miles is in BIG trouble. Six weeks prior Miles felt relieved. Willie from Wile E Coyote Insurance Brokers said he could get a new policy for Miles as long as Miles was willing to change the name of his company — which he did and this process cost him thousands of extra dollars to do so in legal fees.
He needed to change the sign on the shop, buy new uniforms for his employees, sign new contracts with the local municipality, not to mention making countless calls to his customers to let them know about the name change —all to get that new business insurance policy that is now being cancelled from the new company.
Miles is also confused on why he was cancelled because the company is vague on the actual reason why —it simply states: for underwriting reasons.
What are the 'underwriting' reasons Miles wonders as he quickly dial the number to Wile E Coyote Insurance Brokers? 
Miles asks to speak with Willie and of course he doesn't answer the phone, the secretary wants to know if she should connect Miles to Willies voice mail and unquestionably Miles wants to leave a message very badly- well actually give Willie a piece of his mind as fear slithers up and down his spine as if an invisible python is slowing constricting his body in preparation for a tasty meal.
But Miles desperately needs the insurance because he can't runs his business without it, he needs to know why he is being canceled and can the company decision be reversed?
He leaves a message for Willie and reads the cancellation letter again to see if he missed something in the notice, but alas he discovers nothing new and throws the letter on his desk in anger and goes about his business keeping in mind that ticking time clock cancellation — in just 3 weeks his new policy will end and so could the large investment he made in buying Jim's Towing and Repair Shop.
Unable to concentrate on his work he decides to give Jim a call again, after leaving 10 previous voice mail messages he tries to disguise his number, but again is greeted with Jim's voice mail that simply states: Hey this is Jim, I'm retired now, leave a message and maybe, just maybe I'll call you back…beep.
Miles leaves an 11th voice mail giving Jim a verbal tongue lashing which he knows in realty isn't any more likely to prompt Jim to return any of the previously messages he left, but oh it feels good, at least momentarily, to give someone a piece of his mind because everything seems to be falling apart!
After a few hours and no return call from either Jim or Willie from Wile E Coyote Insurance Brokers, Miles calls Willie again and the secretary once again tells Miles Willie is not available so Miles asks to speak with Willies' supervisor.
Miles get connected to Willie's supervisor's voice mail, the supervisor's name is Robert Zilvinch, and Miles leaves a voice mail explaining what happened and posed the all-important question—why is his policy cancelled until the voicemail system notifies Miles that he has run out of time and gives him 2 options —save your message or record a new one?
Miles blows his stack and angrily slams the phone down not even certain if the message he recorded was saved on Mr. Robert Zilvinch voicemail box. 
Miles is ready to go postal despite his lack of actual work experience for the US postal service.
Miles doesn't receive a return phone call from Willie or Jim for that matter, but 3 days later Miles receives a return call from Mr. Robert Zilvinch who explains some facts to Miles, Facts that make his blood pressure skyrocket.
Don't miss our final article to learn the steps you can take to prevent this same situation from happening to you.
Tow Truck Insurance Arlington Tx – Great Deals Are One Phone Call Away!
Shopping for Tow Truck Insurance in Arlington Texas doesn't have to be complicated, time-consuming, or a hassle when you use the agents of Pathway Insurance.
Pathway is a leading insurance agency offering comprehensive and competitive rates on Tow Truck Insurance in Texas for Garages, Car Dealerships, and Tow Only Service Companies.
Call 1-800-998-0662 Monday through Friday to speak with our licensed agents or use our convenient online chat system that is available seven days per week.
Licensed agents are available until 5 PM Central Standard Time seven days per week.
You can also send us request for quotes around the clock by clicking your area below:
Tags:
Arlington Texas Tow Truck Insurance
,
Bedford Texas Tow Truck Insurance
,
Duncanville Texas Tow Truck Insurance
,
Euless Texas Tow Truck Insurance
,
Grand Prairie Texas Tow Truck Insurance
,
Grapevine Texas Tow Truck Insurance
,
Hurst Texas Tow Truck Insurance
,
Irving Texas Tow Truck Insurance
,
Tow Truck Insurance Arlington Texas
,
Tow Truck Insurance Bedford Texas
,
Tow Truck Insurance Duncanville Texas
,
Tow Truck Insurance Euless Texas
,
Tow Truck Insurance for Arlington Texas
,
Tow Truck Insurance for Bedford Texas
,
Tow Truck Insurance for Duncanville Texas
,
Tow Truck Insurance for Euless Texas
,
Tow Truck Insurance for Grand Prairie Texas
,
Tow Truck Insurance for Grapevine Texas
,
Tow Truck Insurance for Hurst Texas
,
Tow Truck Insurance for Irving Texas
,
Tow Truck Insurance Grand Prairie Texas
,
Tow Truck Insurance Grapevine Texas
,
Tow Truck Insurance Hurst Texas
,
Tow Truck Insurance in Arlington Texas
,
Tow Truck Insurance in Bedford Texas
,
Tow Truck Insurance in Duncanville Texas
,
Tow Truck Insurance in Euless Texas
,
Tow Truck Insurance in Grand Prairie Texas
,
Tow Truck Insurance in Grapevine Texas
,
Tow Truck Insurance in Hurst Texas
,
Tow Truck Insurance in Irving Texas
,
Tow Truck Insurance Irving Texas