Pathway Protection Letter May 23, 2012
Copyright 2012 All rights are reserved. No part of the Pathway Protection Letter.™ or its content may be copied, reproduced, republished, publicly displayed, encoded, translated, transmitted or distributed in any way (including "mirroring") to any other computer, server, Web site or other medium for publication or distribution or for any commercial enterprise, without the written expressed permission of Jack F Thomas , copyright owner.
If you need personal injury coverage in Cincinnati contact our independent agency at 513-662-7000.
Pathway Protection Letter™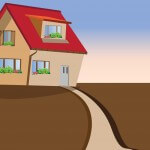 Last week I shared a coverage scenario where an individual was sued for libel, a judgment of $25,000 was issued against a neighbor for making a false statement on a blog that resulted in damage to the reputation of a neighbor.
If you missed last week's newsletter, click: Personal Injury Coverage Ohio

The person guilty of libel turned a homeowner's claim into their insurance company, which they promptly denied!
Could This Same Type of Situation Happen To You? 
Many of us have strong opinions about certain matters.  If we happen to write about our opinion, and it damages another party we could be held legally accountable for the damage.
Freedom of speech does not imply freedom to express any sort of opinion that we so desire, especially if it's later proved that our opinion was wrong and damaging to another party or business. 
So when exercising your freedom of speech on blogs, social networks, or any public forum where you are allowed to express your opinion be warned, you can be held legally liable for what you say! 
Why a Standard Homeowner's Insurance Policy Will Not Protect You?
The typical homeowner's insurance policy extends coverage for property damage or bodily injury only. So in other words if something occurs and you were held responsible for damage to the property of another, or you caused some type of unintentional injury your homeowners, renters, or condo insurance policy may extend protection. (Unless there is some other exclusionary condition.) 
Personal injuries such as libel, slander, or professional liability exposures are not covered by the typical homeowner's insurance policy. 
Some Insurance Companies Allow a Personal Injury Endorsement.

 
Some insurance companies will allow you to add the personal injury endorsement. Notice specifically what this endorsement ads with one company: 
The definition of bodily injury is revised as follows: "bodily injury" means bodily harm, sickness or disease, personal injury, including care, loss of services and resulting death.

 

The following definition is added: "personal injury" means injury arising out of one or more of the following offenses: (1) false arrest, detention or imprisonment, or malicious prosecution; libel or slander or defamation of character, or violation of a person's right of privacy; or wrongful entry or eviction, or other invasion of the right of private occupancy.

 
This endorsement adds a number of important coverage enhancements to your personal protection.  Naturally there are a slew of exclusions that go along with this endorsement. 
For instance if you intentionally slander someone knowing that it's false information, even with this endorsement on your policy your insurance company will deny your claim. Insurance companies do not provide coverage for intentional slander.  If the slander or libel were innocent mistakes coverage may apply. 
Why is this information important?
Social media, blogs and forums have proliferated in will continue to do so in the future.  Be careful on what you post, because it could come back to haunt you financially! 
As always if you have any questions or concerns about what we discussed in this week's edition of the Pathway Protection Letter please call or write. 
If you are interested in discussing adding personal injury coverage to your policy please contact our office! 
Next week we will revisit the Flood insurance and water back up exclusion on the homeowners, condo, landlord, renters, and business insurance policy… Sometimes when it rains it pours and floods our basements!
Have a great Wednesday!
Jack Thomas
513-662-7000
Tags:
Homeowners insurance personal injury coverage
,
Personal injury coverage Cincinnati