Owner Operator Insurance Pennsylvania
Owner Operator Insurance Pennsylvania – Contact Us Right Now for Savings!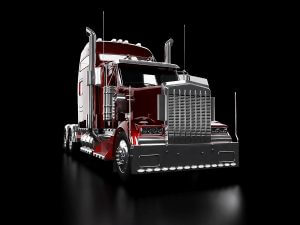 Get your Owner Operator Insurance policy at Pathway Insurance today!
If you need a good rate on your Semi Truck Insurance policy, we're here to help. You can contact the experts at our office by calling either 513-662-7000 or 800-998-0662.
If you need to contact us outside of our business hours, we have our online chat system, which you can access by clicking the lower right-hand link in the browser window.
You can also begin your free Semi Truck Insurance estimate online by selecting any of the links below in your area:
Owner Operator Insurance Pennsylvania – Exclusions
While you may be familiar with your Pennsylvania Semi Truck Insurance policy coverage, there are sometimes situations in which it is unclear whether coverage would or would not apply.
That's where Pathway Insurance can help. One of our goals is to help you understand exactly what your policy covers so that you can avoid incidents for which coverage does not apply.
A good place to start is with the specific circumstances listed by the policy that void the coverage of your incident. These all are listed in the section called "exclusions."
We started off the last article introducing our friend, Greg Bruester. We've learned that he has a bit of a temper, so we'll be watching him closely to see how he ends up learning, the hard way, about these exclusions.
Last we heard, Mr. Breuster was suffering from a bit of an overload of stress from not only his job, but his personal life.
Life can be tough, and we each deal with our own issues. Unfortunately for Mr. Bruester, he has to deal with some of the more frustrating aspects of life with his job, such as commuting and traffic.
Working for his hometown's local shipping company, Shipping to Ship Inc., he has to constantly be on the road, making shipments to various places. His job sometimes requires him to drive almost through the night to make a quick delivery. This also requires Mr. Bruester to travel on the freeway quite often.
This can be particularly frustrating when driving through big cities, considering how congested they can become and with all of the possibilities that can cause a traffic jam, such as an accident or someone getting pulled over and having traffic shift to give the police officer room on the shoulder.
Even something as simple as someone having to slam on their brakes, creating a chain reaction of people pressing down their brakes, can back up traffic eventually.
Mr. Bruester is all too familiar with traffic jams. He often jests that, while it's said that you spend half of your life asleep, he spends half of his life in traffic jams.
As we previously mentioned, Mr. Bruester often can keep himself relatively calm under these situations. He may get flustered, or fling a few less-than-polite words from his mouth, but it often stays within the bounds of his Semi Truck cabin.
On the particularly bad day that Mr. Bruester was having, his kids were fighting a bit more than usual, causing him to have to work a bit more to get them to school. Having to scold his kids for the incessant bickering, he ended up causing his kids to miss the bus to school, so he had to then drive them himself before he set off for work. This, in turn, made him late for work on a day where other drivers had mishandled shipments, and he was left to clean up the disorganized mess.
It seems like, at this point, Mr. Bruester can't catch a break. As he sets out for his first shipment, he's already cursing under his breath and gripping the steering wheel extra tight from the built up frustration.
If that weren't enough, he only now realizes, after setting up the shipment, that it's taking him through a rather busy city, Charlesville, which he will be reaching around rush hour for lunch. He knows that he will most certainly be stuck in traffic for several hours. Nevertheless, he sets off.
Ironically, driving also sometimes has a calming effect when Mr. Bruester can just put on his jams through his bluetooth sound system and turn on cruise control while he's driving in a straight line for however long.
Unfortunately, this does not last long, as there is already a traffic jam before he even gets to the really busy part of Charlesville he has to head through. He begins to feel the feelings of anger creep up from his stomach.
After an hour or so passes, and he's finally reaching what seems like is going to be a clear road, he begins to get hungry and decides to pull over to get a quick bite. It is getting close to lunch time, after all. He decides he wants to really treat himself after having such a rough morning, so he gets his favorite meal from his favorite fast food joint, McBurger Stop, even though he knows it's not the healthiest food in the world. After getting his meal, he sets off on the freeway again.
Will Greg Bruester's comfort food be enough to stave off his persistent temper, or will not even the succulent, greasy foods of his favorite burger joint be enough to calm his road rage? You can find out in our next article: Owner Operator Insurance Philadelphia.
Owner Operator Insurance Pennsylvania
At Pathway Insurance, we want to give our customers the best experience possible when it comes to your insurance.
If you or someone you know has any questions at all, you can contact us by calling either 513-662-7000 or 800-998-0662.
You can also get your free online quote for Semi Truck Insurance by selecting a link below:
Tags:
Allentown PA Owner Operator Insurance
,
Erie PA Owner Operator Insurance
,
Owner Operator Insurance Allentown PA
,
Owner Operator Insurance Erie PA
,
Owner Operator Insurance for Allentown PA
,
Owner Operator Insurance for Erie PA
,
Owner Operator Insurance for Pennsylvania
,
Owner Operator Insurance for Philadelphia PA
,
Owner Operator Insurance for Pittsburgh PA
,
Owner Operator Insurance for Reading PA
,
Owner Operator Insurance for Scranton PA
,
Owner Operator Insurance in Allentown PA
,
Owner Operator Insurance in Erie PA
,
Owner Operator Insurance in Pennsylvania
,
Owner Operator Insurance in Philadelphia PA
,
Owner Operator Insurance in Pittsburgh PA
,
Owner Operator Insurance in Reading PA
,
Owner Operator Insurance in Scranton PA
,
Owner Operator Insurance Pennsylvania
,
Owner Operator Insurance Philadelphia PA
,
Owner Operator Insurance Pittsburgh PA
,
Owner Operator Insurance Reading PA
,
Owner Operator Insurance Scranton PA
,
Pennsylvania Owner Operator Insurance
,
Philadelphia PA Owner Operator Insurance
,
Pittsburgh PA Owner Operator Insurance
,
Reading PA Owner Operator Insurance
,
Scranton PA Owner Operator Insurance