The Insurance Run Around is Frustrating!
Are You Insured With Run Around Ralph?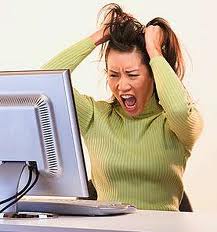 Bad customer service is very frustrating.  Especially is that true for one of the most important services we will ever purchase!
If you are looking for a better insurance experience you have found the right company! 
Call 513-662-7000 to learn why we offer the best customer service of any agency offering personal and commercial insurance throughout the United States!
Run Around Ralph Might Be Your Current Insurance Agent. Why Should Your Drop Him like a Hot Potato? 
Have a question or need to make a change on your insurance policy?   When you are insured with Run Around Ralph it's quite frustrating because you can never reach him in person, you call but he rarely answers the telephone. (It goes straight to voicemail)
You stop in to visit him at his office and the doors are locked.  You call to ask a question, and it takes three days for Run Around Ralph to call you back.
The problem you face is that Run around Ralph has no administrative support help in his office to answer policyholder questions, or make changes to your policy when he's not in the office. 
He's either too cheap, doesn't see the importance of offering good customer service to you, or too new (Watch out when you're insured with a Wet Willie) in the business and is unable to afford any administrative help …he's a Lone Wolf, and a Jack of all trades but master of none.
When You Are Insured With a Run Around Ralph You Will Receive:
Bad customer service

Phone calls returned in days versus minutes

Bad claims service ("I'm not on your side Clyde!")

Frustration because of a lack of good service

Will never hear from your insurance agent unless they want to sell you something
Receiving good customer service and helpful answers to your questions on your insurance policies can be worth far more than the frustration you will experience if your agent is Run Around Ralph.
Drop Run Around Ralph If He Is Your Agent and Join the Pathway Insurance Team!
We guarantee above the expected service to our policyholders. We answer every telephone call live so you will never speak to a computer, get stuck in a call loop, and need to wait on hold for minutes or hours only to get disconnected and then have to repeat the process all over again.
Our licensed agents are friendly and helpful and can quickly lend a hand with your questions or process policy changes. 
If you have a claim and you are uncertain what step to take next, one of our claim advocates will walk you step by step through the process and help you get your claim paid fair and fast.
Do you want an agency caring for your insurance needs that goes above and beyond the call of duty? 
Call us today at 513-662-7000. You will be glad that you did!
Tags:
Auto Insurance Fairfield Ohio
,
car insurance in Fairfield
,
Fairfield Home Insurance
,
Fairfield Ohio Insurance
,
insurance in Fairfield Ohio
,
Mt Healthy Ohio Insurance
,
Pathway Insurance Services Inc
,
Ross Ohio Insurance
,
West Chester Ohio Insurance