Fairfield Ohio Insurance – Call 513-662-7000.
Are You Insured With I Am Getting the Run Around Ralph?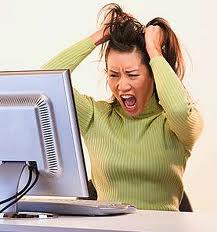 Bad customer service is very frustrating.  Especially is that true for one of the most important services we will ever purchase!
If you are looking for insurance in Fairfield Ohio or the surrounding areas of Greater Cincinnati you have found the right company! 
Call 513-662-7000 to learn why we offer the best customer service of any agency offering insurance in Ohio, Kentucky, Indiana, or Michigan!
Click on Fairfield Ohio Insurance for online quotes on car or home insurance in the Greater Cincinnati area.
Run Around Ralph Sells Insurance in Fairfield Ohio, Why Drop Him like a Hot Potato? 
Have a question or need to make a change on your insurance policy?   When you are insured with Run around Ralph it's quite frustrating because you can never reach him in person, you call but he rarely answers the telephone. (It goes straight to voicemail)
You stop in to visit him at his office and the doors are locked.  You call to ask a question, and it takes three days for run around Ralph to call you back.
The problem you face is that Run around Ralph has no administrative support help in his office to answer policyholder questions, or make changes to your policy when he's not in the office. 
He's either too cheap, doesn't see the importance of offering good customer service to you, or too new (Watch out when you're insured with a Wet Willie) in the business and is unable to afford any administrative help …he's a lone Wolf ,and a Jack of all trades but master of none.
When You Are Insured With a Run Around Ralph You Will Receive:
Bad customer service

Phone calls returned in days versus minutes

Bad claims service ("I'm not on your side Clyde!")

Frustration because of a lack of good service

Will never hear from your insurance agent unless they want to sell you something
Receiving good customer service and helpful answers to your questions on your insurance policies can be worth far more than the frustration you will experience if your agent goes by the name Run around Ralph.
So when requesting information on Fairfield Home Insurance or Car Insurance, the first question you might ask is this:
Who will service my insurance policies if I have a question?
If the person selling the insurance policy to you states they will service your account, you might be making the mistake of buying your insurance policies from a Run around Ralph, or if it's a woman, a Run around Renée.
In contrast our agency, Pathway Insurance Services Inc. has a complete administrative staff, with many years of experience to answer questions about your insurance policies and to make changes when you need them made.  We also offer convenient office hours to suit the needs of our clients.
Getting a cheap price on car insurance in Fairfield and the surrounding areas of the Greater Cincinnati area might seem like a good idea initially.
But if you find out that your agent is actually named Run around Ralph, or Run around Renée you will not receive good customer service on your insurance policies!
Would you like to be insured with a local insurance agency that goes above and beyond the call of duty? 
By all means click on Fairfield Home Insurance or Auto Insurance Fairfield Ohio to receive your online insurance quotes or simply call our hassle-free Business office at 513-662-7000 .
Need quotes in other areas?  Click on the links below:
Tags:
Auto Insurance Fairfield Ohio
,
car insurance in Fairfield
,
Fairfield Home Insurance
,
Fairfield Ohio Insurance
,
insurance in Fairfield Ohio
,
Mt Healthy Ohio Insurance
,
Pathway Insurance Services Inc
,
Ross Ohio Insurance
,
West Chester Ohio Insurance