Used Car Dealer Insurance Columbus Ohio
Used Car Dealer Insurance Columbus Ohio – Find Better Insurance for Less!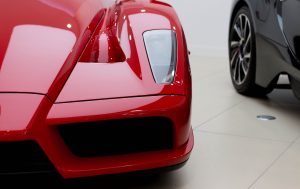 Call Pathway Insurance Services for better deals and more affordable rates on Used Car Dealer Insurance in Columbus Oh!
To speak to an agent today and start you free quotes on Columbus Used Car Dealership Insurance, dial 1-800-998-0662 toll-free or 513-662-7000 direct right away!
If you've found us after hours, simply click on a location below nearest to you and request a free quote online 24/7:
Columbus Oh Used Car Dealer Insurance — Jovan Part Two!
When last we spoke about Jovan, the financial adviser and luxury car dealer and serial entrepreneur with a clientele made up primarily of wealthy professional athletes, he had just taken a questionable step in an attempt to lower his car insurance premiums.
It's understandable that he would want to lower his premiums; after all, his yearly rate for just one sports car is approximately $8,000!
Even for a wealthy guy like Jovan, that seems a bit steep.
On the one hand, Jovan doesn't have the stomach to pay $8,000 per year for personal auto insurance on his Porsche. On the other hand, he really loves driving his Porsche and all the other fancy cars at his dealership.
That's why Jovan had the idea of canceling his personal auto insurance on the Porsche and ten other cars – to the objections of his insurance agent – and then swapping out the plates in favor of dealership plates.
His  thinking behind this is that he gets the benefit of still being able to drive around his flashy sports cars and the vehicles are all covered by the Ohio Used Car Dealership Insurance that he's already paying for anyway.
It's a win-win situation, right?
Well, let's not be too hasty.
Columbus Used Car Dealer Insurance – Misfortune Befalls Jovan
Now that his insurance concerns are taken care of, Jovan makes a habit of driving a different sports car every day; the Porsche on Mondays, the Maserati on Wednesdays, the Ferrari every other Sunday, etc.
One Monday afternoon Jovan is driving to a restaurant in his Porsche while on his lunch break.
He had planned to sit down for a steak, but a billboard advertisement caught his eye and made him start to reconsider.
He could never have guessed what would happen next.
Find out in Jovan Part 3!
Used Car Dealer Insurance Columbus Ohio – Call Now!
Call Pathway Insurance right now toll-free at 1-800-998-0662 or direct at 513-662-7000 and find out how much you could be saving on your Columbus Ohio Used Car Dealership Insurance.
Tags:
Columbus Oh Used Car Dealer Insurance
,
Columbus Ohio Used Car Dealership Insurance
,
Columbus Used Car Dealer Insurance
,
Columbus Used Car Dealership Insurance
,
Hamilton Ohio Used Car Dealership Insurance
,
Oh Used Car Dealer Insurance
,
Ohio Used Car Dealership Insurance
,
Parma Ohio Used Car Dealership Insurance
,
Used Car Dealer Insurance Canton Ohio
,
Used Car Dealer Insurance Columbus
,
Used Car Dealer Insurance Columbus Oh
,
Used Car Dealer Insurance Columbus Ohio
,
Used Car Dealer Insurance in Columbus
,
Used Car Dealer Insurance in Columbus Oh
,
Used Car Dealer Insurance in Columbus Ohio
,
Used Car Dealer Insurance Programs
,
Used Car Dealership Insurance Columbus Ohio
,
Used Car Dealership Insurance Lorain Ohio
,
Youngstown Ohio Used Car Dealer Insurance