Insurance for Vacant Homes in Ohio
Looking for Insurance on Vacant Homes in Ohio?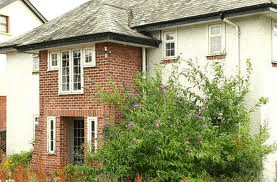 If your insurance company has canceled your homeowners insurance because your home is vacant, contact the experts at Pathway Insurance. 
Call 513-662-7000 or 1-800-998-0662. 
We can insure most vacant properties in Ohio, no matter if that is a commercial building or single family residential units. 
Call and speak with one of our professional licensed representatives who can assist in acquiring insurance for vacant properties. 
We offer vacant home insurance in Ohio, Kentucky, Michigan and Indiana. 
If you do not live in one of the four states indicated click Vacant Home Insurance to obtain quotes in the remaining 46 states.
This Is Why Most Insurance Companies Will Not Insure a Vacant Home.
A standard homeowner's insurance policy is designed to insure homes that are occupied, not vacant.  A vacant home represents a greatly increased exposure to the insurance company for vandalism and liability claims. 
The typical homeowner's insurance company will issue a cancellation as soon as they learn that your property is vacant.
What Danger Do You Face If You Own a Vacant Home?
Because the majority of insurance companies do not wish to insure vacant homes, insurers have placed within the fine print of their policy language homeowner's insurance exclusions for properties that become vacant. 
If a certain type of homeowners claim occurs, your insurance company will refuse to pay simply because your home is vacant! 
How do you obtain coverage for vacant homes?
How to Insure Vacant Homes?
Vacant Homeowners Insurance is only available through a limited number of insurance companies, so therefore you need to work with a professional insurance agent who understands how to insure buildings that become vacant.
How We Can Help You Insure Your Vacant Home?
Pathway Insurance Services Inc. is an independent insurance agency directly offering insurance for vacant homes in Cincinnati. (We can help you obtain insurance for vacant properties in all 50 states.)
Call 513-662-7000 to speak with one of our professional representatives who can assist you in obtaining vacant building insurance. Business insurance coverage for vacant properties is also available for commercial buildings, apartment buildings, and undeveloped land.
Tags:
canceled homeowners insurance
,
home insurance in Ohio
,
homeowners insurance
,
insurance for vacant homes in Cincinnati
,
insurance on vacant homes in Ohio
,
Pathway Insurance
,
vacant building insurance
,
vacant home insurance
,
Vacant home insurance akron
,
Vacant home insurance cleveland
,
Vacant home insurance Columbus
,
Vacant home insurance dayton
,
vacant homeowners insurance
,
vacant properties in Ohio