Life Insurance – What Is the Right Kind?
What Life Insurance is Right For You?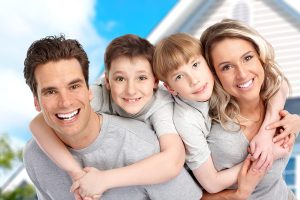 One of our licensed agents would be happy to discuss your individual needs for life insurance no matter if it is needed for your business or to protect your loved ones.
Licensed agents are available Monday – Friday by calling 800-998-0662 or 7 days per week online using our Chat System located below. Click on Chat to speak with a licensed agent.
Let's consider the different types of life insurance. 
Group Life Insurance in Cincinnati (Click here to learn more)
Permanent Life Insurance in Cincinnati (Click here to learn more)
Term Life Insurance in Cincinnati (Click here to learn more)
Do I Really Need Life Insurance?
It completely depends on your circumstances in life.  For instance let's assume that you are single and no dependents rely upon your income.  Additionally you are not concerned about leaving money to anyone to cover any of your miscellaneous expenses or debts when you die. (Bury me in the backyard or leave my body to science type of philosophy.) You would probably not be disposed to purchase life insurance.
But on the other hand maybe you have debt and would like to leave something to a relative, friend, a charity, or you simply don't want to leave a financial mess for others to deal with.  Life insurance would be appropriate.
If you are married with no children life insurance would be appropriate if your spouse is dependent upon your income, or you wish to leave funds to pay debts off such as a mortgage, credit cards, car loans etc.
If you are married with dependent children you have the greatest need for life insurance in Cincinnati because other family members are dependent upon you.  When you die so does your income and that can bring dire consequences to your family.
If you find yourself needing to protect your family or pay for debts you should call us for life insurance quotes in Cincinnati, our office number is 513-662-7000.
Which Type of Life Insurance Is Best for Your Needs?
Once again it depends upon your circumstances.  If you are only interested in having the necessary funds for funeral expenses, $5-$10,000 of whole life insurance coverage may be sufficient.
If you need significantly more coverage to pay a mortgage off or to provide family income Term Life Insurance in Cincinnati would be more appropriate because it gives you more coverage for your premium dollars.
Obtain Life Insurance Quotes From A Local Life Specialist! 

Call the Life Insurance Experts at Pathway Insurance. Our office number is 513-662-7000. 
Our next article will discuss a vital topic: This Is What Insurance Agents Won't Tell You about Your Life Insurance in Cincinnati.
Tags:
Life insurance in Cincinnati
,
Life Insurance Quotes Cincinnati
,
Term life insurance in Cincinnati
,
Term life insurance in Ohio