My Personal Claims Nightmare in Cincinnati Ohio
Have you ever had to fight an insurance company to pay a claim? 
Unfortunately I did (as an insurance agent) and I almost lost that fight.
How can my personal experience help you as a client of Pathway Insurance?
First of all what I learned from this experience has given me the necessary motivation to make sure that something like this never happens to one of my personal clients. 
Additionally it gave me the essential knowledge that many insurance agents lack on how to maneuver through the claims system to achieve more favorable results for clients when it seems like the claim is not being handled properly or taking longer than necessary.
In fact this service can be so valuable to you that even if our rates were higher than one of our competitors, you could be making a mistake by changing to that company. (Unless they offer a similar satisfaction guarantee which is our promise to you to do everything within our power to assist you with claims if there were a problem.)
When I first entered the Insurance business over two decades ago I exclusively sold life insurance and investments and purchased my car and home insurance from a local Farmers Insurance agent in Western Hills.
How did my personal claims nightmare begin?   It started when I decided to obtain insurance quotes from other local insurance agencies including GEICO insurance.  GEICO predominantly sells car insurance directly to the public without local insurance agents.  Like most folks I wanted to make sure I wasn't paying more than I should for my insurance.  (Read the article on why you might want to reconsider buying your insurance directly from a company.)
I found a company that offered incredibly cheap car insurance rates in Cincinnati and I saved about $200 compared to my previous premium. 
Within the first 6 months one driver on my policy was involved in two accidents.  The first accident was not reported to the insurance company since it was relatively minor.  The second accident totaled the vehicle and that's when my trouble began.
The claims adjustor noticing the previous damage from that unreported accident I mentioned immediately charged us for 2 collision deductibles!
It was never our intention to turn a claim in for this minor dent, yet we were penalized for it.  The next bit of bad news is that the adjustor was underestimating our loss by more than $1,500 compared to the true value of that vehicle.
I called the agent whom I purchased my car and home insurance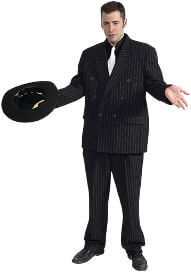 policy looking for his help and his answer to me was:
"I don't handle claims you need to work directly with the company."

(Because I was a licensed insurance agent I assumed that my agent would help me, how wrong that proved to be.)
I called the insurance company relentlessly over an extended period of time, essentially hitting a stone wall.  I finally decided to make one final attempt to settle this claim without seeking the aid of an attorney. (That was my next step)
I wrote a 5 page letter addressed to the President of the Insurance Company and mailed a copy to every single claims office in the United States explaining why I felt the claim was not being settled fairly and what steps I would take to remedy the situation.  My strategy did pay off as the individual claims offices forwarded my letter to their legal department.
A Vice president working for the company called to let me know he was getting letters faxed to him from all over the country and they wished to settle my claim immediately…Evidently I had become a royal pain in their back side sorting through all the letters I sent to them.
He then said, "If we agree to your terms will you  be satisfied with that?" I indicated that I would and he faxed a release letter for me to sign agreeing to the indicated amount in my letter.
I won.  Or had I?  Within 2 days I obtained my claims settlement check but the sheer amount of time I invested in settling the claim was not worth the extra $1,500 I obtained. I spent more than 100 hours of my time fighting the insurance company.  I spent hundreds of dollars in postage.  Breaking it down I made on average about $13 per hour for my time, but in reality that was money I should have been given in the first place.
Believe me you can find better ways to spend your time. 
The agent I purchased my insurance from should have offered assistance.  If he would have offered to at least make a few phone calls in my behalf I would have been satisfied that he tried to help.  However like most agents he did not lift a finger to lend at hand. 
I was swimming in the water all alone without a lifevest and had to settle the claim myself.  (Is that how you want to be treated when you have a claim?)
By the way I dropped that agent like a hot potato!  If you have ever had a bad claims experience and your agent didn't help you why should you patronize bad behavior?  Click here  and allow our agency to handle your insurance needs. 
It has been said that what we experience in life shapes our personality and demeanor.  I vowed to never allow something like this happen to a client.
Wouldn't it be better for you to allow an agency like ours to care for your insurance needs?  Someone who will become a strong advocate for you if you have a problem?   
If you are not a client of our agency why not take an opportunity for us to at least provide some initial insurance quotes to you?  Click here.
If you have a question about our claims services please feel free to contact me directly by calling 513-662-7000 or sending a quick email to jack@pathwayinsurance.net
Tags:
My Insurance Claims Nightmare in Cincinnati