Cincinnati Umbrella Insurance, Why You Need It?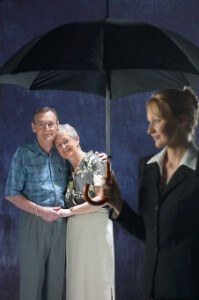 If you're looking for Cincinnati umbrella insurance we can help you.
Our office number is 513-662-7000 or you can begin the process of obtaining umbrella quotes by clicking on umbrella insurance.
Last week we discussed the importance of umbrella insurance. I shared a hypothetical coverage scenario where your 16-year-old son causes an accident resulting in a permanently disabling injury to another person and a subsequent liability judgment against yourself for $2 million.
Let's assume for a moment that this is a real life situation.
What would happen to you financially if you were assessed a $2 million judgment and you did not purchase sufficient insurance coverage?  Many might assume that you simply need to file for bankruptcy, let's discuss this very issue.
Why Filing Personal Bankruptcy May Not Relieve You of Judgments You Are Legally Responsible For
The bankruptcy system is set up to grant relief to those who essentially have gotten over their heads either because of debts or possibly some type of civil judgments.
Here's the catch with personal bankruptcy declaration. A chapter 7 bankruptcy is liquidation and a chapter 13 is reorganization for personal bankruptcy.
A Chapter 7 liquidation bankruptcy essentially means that the court has the right to sell all of your liquid assets to satisfy the judgment.
So for instance let's assume that you had $500,000 in a mutual fund which amounts to your entire life savings, and you are hit with that $2 million judgment.  Let's further assume that you had $500,000 of coverage from your car insurance policy so $500,000 is paid by your insurance company leaving $1.5 million remaining.
The court could seize the $500,000 in your mutual fund essentially leaving you penniless to compensate the other person that you're legally responsible to pay.
So if you believe that filing bankruptcy will help to relieve you of any large judgment assessed against you, you might want to reevaluate that idea.
The best way to cover that exposure is an umbrella insurance policy.
Cincinnati Umbrella Insurance Quotes Are Very Low Cost
Umbrella insurance quotes in Cincinnati depending on the company can be as little as $12 per month for a $1 million policy.  Are they worth the investment?  
Absolutely.
It's too late to acquire coverage after the claim has happened and that's why it's important to work with a professional insurance agent that can help you find the appropriate insurance plan, so when you have a need for umbrella insurance in Cincinnati call the experts.
Contact Pathway Insurance at 513-662-7000 Four Cincinnati Umbrella Insurance Quotes
Tags:
Cincinnati Umbrella Insurance
,
Cincinnati Umbrella Insurance Quotes
,
Umbrella Insurance Cincinnati
,
Umbrella insurance in Cincinnati
,
umbrella insurance quotes Cincinnati
,
umbrella insurance quotes in Cincinnati