Owner Operator Insurance Ohio
Owner Operator Insurance Ohio – Call Pathway Today!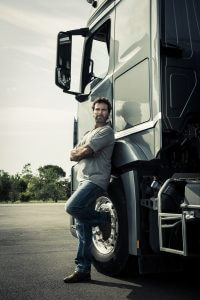 Pathway Insurance is the agency to call whenever you need great rates on Owner Operator Insurance in Ohio!
You can call us at 513-662-7000 or 800-998-0662 during our business hours or you can contact our experts through our online chat by clicking the option in the lower-right corner of the browser window.
You can also get your free Semi Truck Insurance estimate online by selecting any of the below links in your area:
Owner Operator Insurance Ohio – Exclusions
At Pathway Insurance, we strive to help our customers understand, clearly, what their insurance policy does and does not cover.
You may be aware of what your Ohio Semi Truck Insurance policy covers, but there are also many specific situations in which a policy's coverage no longer applies. These caveats are called exclusions.
Virtually all insurance policies include a section that lists what these exclusions are. In the next few articles, we will give you a few clear examples of how these exclusions apply, and how changing a minor detail in otherwise identical situations can decide whether your incident is covered or not covered.
EXCLUSIONS – PART I – LIABILITY TO OTHERS. Coverage under this Part I, including our duty to defend, does not apply to:
Expected or Intended Injury: Bodily injury or property damage either expected by or caused intentionally by or at the direction of any insured.
Here we'll be discussing the issue surrounding accidents involving the intent to injure others. As you can see from the policy excerpt above, the circumstances in which there was intent to cause injury or accident would not be covered by our policy.
Let's take a gander at our hard-working, albeit curmudgeonly, friend Greg Bruester. He's driving a semi truck for his hometown's shipping company, Shipping to Ship Inc. His truck is covered by his company's Owner Operator Insurance, so Mr. Bruester often doesn't worry too much about getting into an accident.
He has never had a run-in with any accidents or close calls, and often finds himself zoning out while making shipments. However, this careless attitude of his does not pair too terribly well with his chronic anger issues.
While Mr. Bruester here has worked with this company a while and is generally well respected, it still does not change the fact that you might hear a slew of uncouth things coming from the cabin of his truck as he's stuck in a traffic jam or when he gets cut off by some other driver.
While Human Resources at Shipping to Ship Inc. has offered several programs to help Mr. Bruester with his personal and work stress, he does not have any particular interest in engaging in the programs.
Being a single father, his patience sometimes wears thin. The Bruester family has its fair share of bickering kids, leading Greg to become a little on edge, always having to handle any outbursts. While his fathering skills are admirable, the stress of his family does take a toll on him. This does not bode well for someone with a stressful job like driving a big rig. Traffic can be a nightmare, as Mr. Bruester is all too familiar with.
After dealing with his kids, and getting out onto the road, it doesn't often take much more stress to get him angry. Through traffic jams causing him to fall behind schedule on a shipping job to some driver just being careless and pulling in front of him, making him have to release his cruise control and set again, any little thing adds on to the already mounting stress and irritation.
Fortunately, when things begin to cause Mr. Bruester to get angry to the point that he reacts, his anger doesn't involve much more than yelling at people from the safety of his semi truck cabin, mostly with his windows closed. He may have a temper, but he knows how far to let it get. Usually.
After a particularly nasty morning, with a few of his kids squabbling a bit more than usual, Mr. Bruester is having none of it. He reprimands his kids, and in turn causes them to miss the bus to school. Mr. Bruester begrudgingly now has to drive them to school himself, instead of heading directly to work.
Already irritated from the morning events, the drive to his workplace also seems more congested than usual, and Mr. Bruester begins to curse other drivers under his breath.
Finally arriving late at his work, he is immediately bombarded with angry messages about the backed up shipments his tardiness has caused. Frustrated, he quickly shoves off for his first shipment.
Little does Mr. Bruester know, but his patience already breaking may lead him to do some rather nasty things on the road.
Soon we'll see the potential effects of Mr. Bruester's temper as they relate to the Expected or Intended Injury exclusion. We'll take you through several different examples of the same incident, each with varying details, and explain whether each case is or is not covered and why.
Our friend's anger issues may cost him a little more than just a bit of added stress to his day. To continue reading, visit the next article by clicking on Owner Operator Insurance Pennsylvania to find out what happens next.
Owner Operator Insurance Ohio
Not all covered incidents are cut-and-dry when it comes to Ohio Semi Truck Insurance. It can sometimes be confusing to understand the complexities of an Ohio Commercial Truck Insurance policy.
That's why we are here to help you understand your coverage, so you can avoid financial danger.
Call Pathway Insurance at 513-662-7000 or 800-998-0662 for any questions.
You can also begin your free quote online by selecting a link below:
Tags:
Akron Ohio Owner Operator Insurance
,
Cincinnati Ohio Owner Operator Insurance
,
Cleveland Ohio Owner Operator Insurance
,
Columbus Ohio Owner Operator Insurance
,
Dayton Ohio Owner Operator Insurance
,
Ohio Owner Operator Insurance
,
Owner Operator Insurance Akron Ohio
,
Owner Operator Insurance Cincinnati Ohio
,
Owner Operator Insurance Cleveland Ohio
,
Owner Operator Insurance Columbus Ohio
,
Owner Operator Insurance Dayton Ohio
,
Owner Operator Insurance for Akron Ohio
,
Owner Operator Insurance for Cincinnati Ohio
,
Owner Operator Insurance for Cleveland Ohio
,
Owner Operator Insurance for Columbus Ohio
,
Owner Operator Insurance for Dayton Ohio
,
Owner Operator Insurance for Ohio
,
Owner Operator Insurance for Toledo Ohio
,
Owner Operator Insurance in Akron Ohio
,
Owner Operator Insurance in Cincinnati Ohio
,
Owner Operator Insurance in Cleveland Ohio
,
Owner Operator Insurance in Columbus Ohio
,
Owner Operator Insurance in Dayton Ohio
,
Owner Operator Insurance in Ohio
,
Owner Operator Insurance in Toledo Ohio
,
Owner Operator Insurance Ohio
,
Owner Operator Insurance Toledo Ohio
,
Toledo Ohio Owner Operator Insurance