Owner Operator Insurance Cleveland Ohio
Owner Operator Insurance Cleveland Ohio – Call Our Office Today!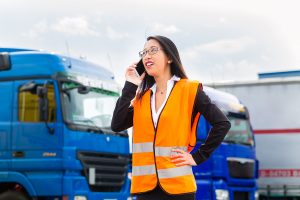 Are you getting the best rates for your Semi Truck Insurance in Cleveland Ohio?
Call Pathway today to find better rates. You can contact us by calling 513-662-7000 or 800-998-0662, or by using our online chat service on our web page.
Don't forget to get your free online quote today for Semi Truck Insurance. Select one of the links below relating to your area to begin:
Owner Operator Insurance Cleveland – Exclusions Summary
After following our friend Greg Bruester around for a bit on the job, we've been exposed to three different examples that, while similar, have decidedly different outcomes.
Learning how angry a man he can be, and following a particularly rough day for him, it was inevitable that something bad would happen.
Driving around in a stressful environment could be enough to make anyone mad, or otherwise frustrated. The separate scenarios we found him facing all help to explain in what ways exclusions affect coverage.
Whether it was angrily smashing into the car in front of him after being cut off, absentmindedly rear-ending someone while taking care of a mess in the cabin, or even causing an injury that was more serious than the outcome he had planned to cause, you can see the importance of the role and application of the Expected or Intended Injury exception in a commercial auto insurance policy.
Like most policies, Shipping to Ship Inc.'s commercial auto insurance policy has an exclusions section that explains specific actions and forms of damage that it does not cover.
It is stated that if any damage inflicted, either bodily or to property, was "expected or intended", as opposed to being entirely accidental, then the insurance company will not cover it. However, if it were an honest mistake, then the incident would be covered.
Understanding these distinctions can help you, as a policyholder, make informed decisions about how you used your covered vehicle and what sorts of situations are likely to expose you to risk.
Owner Operator Insurance Cleveland Ohio
Do you know what your Semi Truck Insurance exclusions are?
At Pathway Insurance, we try to clearly convey what these potentially unexpected coverage exceptions are so that you don't end up in a financially compromising situation that could have been avoided.
Call us today at 513-662-7000 or 800-998-0662 or use our online chat system.
You can get a free online quote for Semi Truck Insurance if you follow one of the links listed below:
Tags:
Canton Ohio Owner Operator Insurance
,
Cleveland Ohio Owner Operator Insurance
,
Hamilton Ohio Owner Operator Insurance
,
Lorain Ohio Owner Operator Insurance
,
Ohio Owner Operator Insurance for Parma
,
Ohio Owner Operator Insurance in Parma
,
Ohio Owner Operator Insurance Parma
,
Owner Operator Insurance Canton Ohio
,
Owner Operator Insurance Cleveland Ohio
,
Owner Operator Insurance for Canton Ohio
,
Owner Operator Insurance for Cleveland Ohio
,
Owner Operator Insurance for Hamilton Ohio
,
Owner Operator Insurance for Lorain Ohio
,
Owner Operator Insurance for Youngstown Ohio
,
Owner Operator Insurance Hamilton Ohio
,
Owner Operator Insurance in Canton Ohio
,
Owner Operator Insurance in Cleveland Ohio
,
Owner Operator Insurance in Hamilton Ohio
,
Owner Operator Insurance in Lorain Ohio
,
Owner Operator Insurance in Youngstown Ohio
,
Owner Operator Insurance Lorain Ohio
,
Owner Operator Insurance Youngstown Ohio
,
Parma Ohio Owner Operator Insurance
,
Youngstown Ohio Owner Operator Insurance