Office Building Insurance Illinois
Office Building Insurance Illinois — Super Low Rates Now Available!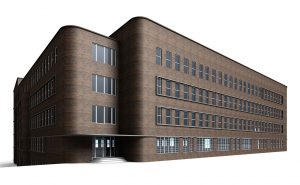 Do you need better pricing or coverage options for Office Building Insurance in Illinois? Did you get canceled because of too many claims? Is your office building vacant and you can't find insurance? Are you a lender and need forced placed insurance?
If you answered yes to any of the questions above, Pathway Insurance is your solution. You will find our commercial insurance team is far more responsive, knowledgeable, and professionally courteous when compared to many of our competitors.
You can reach us one of three ways:
Call us right now by dialing 1-800-998-0662 to speak with one of our licensed agents Monday – Friday until 5 PM CST.
Use our online chat system to talk to agents 7 days per week based on availability.
Send us a quote request 24 hours per day by using any of the links you see listed below based on your regional location:
Office Building Insurance Illinois —Facts to Keep in Mind
It is quite simple to make a mistake when purchasing Office Building Insurance in Illinois. The mistake that will cost you the most is not complying with minimum purchase requirements by the insurance company.
What is a minimum purchase requirement?
It is the amount necessary to rebuild your office building.
What happens when you insure your office building for an amount lower than the replacement cost and have a physical damage claim such as Fire or Windstorm damage?
This is where financial trouble may begin. However, if a certain threshold is met financial trouble will be avoided. 
Office Building Insurance Illinois — What Amount of Coverage is Necessary for Your Buildings?
At first glance that may seem to be an easy answer; insure for the Market Value of the Buildings. But, as was mentioned above, insurers call for a minimum purchase requirement on buildings they insure.
What is that amount? Naturally it depends on a number of factors, including the square footage, type of materials used in the building construction, the age of the building, architectural features, location, and other lesser details that make up the entirety of the building(s).
Because the insurance underwriters will not allow policyholders to insure buildings at any amount they desire, there are specific guidelines carriers use as a strike point. The strike point is known as a Coinsurance Factor.
A Coinsurance Factor is not some type of arbitrary number insurers pull out of thin air; it is a simple mathematical formula, easy to calculate, based on the amount of coverage purchased divided by the minimum purchase requirement the insure sets, hence, a Coinsurance Factor.
A  Coinsurance Factor only comes into play when the minimum purchase requirement is not met. The Coinsurance Factor is actually a Penalty, similar to under-reporting your taxes; the Government will penalize you for not paying all taxes due and by the designated time requirement.
That Penalty can be significant.
To help our readers understand the significance of that penalty we have invented a fictitious real-estate investor named Dan the Man, as we alluded to in previous posts, that you can read by clicking the below articles:
It is important for us to recognize the decisions he made and what you can do differently to avoid the mistake that cost him a significant amount of money, He did not understand the difference between Market Value and Replacement Cost which violated the Coinsurance Provision within his policy.
But first it would be good to know a little bit about his background that influenced him to make the decisions he made with his insurance.
Office Building Insurance Illinois — In the Beginning
Dan the Man was raised by a single Mom named Gwen and they were dirt poor. Gwen seemed to always be one step away from either bankruptcy, welfare, or both at most points in Dan's early life. However, Gwen was too proud to accept government welfare handouts so she worked one full time job and one part time job to provide for Dan and herself in their tiny two bedroom apartment.
Dan observed his Mom's hard work ethic and thriftiness and adopted both traits as he was growing up.
At the age of 12 he was shucking newspapers in the wee hours of the morning before school, back when such a thing as a newspaper boy existed before the modern age of the internet, Facebook, and Google. He earned around three dollars a day during the week and ten dollars delivering the Sunday paper filled with advertisements (in the 1970's, if you are wondering about the time period). 
Dan saved his money, following closely the pattern of his Mom, Gwen, and he contributed to the household by paying some of the small bills. As Dan grew older, though, he advanced from a newspaper delivery boy to a dishwasher, then a pizza delivery driver, and then to college, earning a degree in business and economics and making Gwen very proud.
The foundation of hard work and thriftiness never left Dan the Man. After his degree from college he accepted a job in an accounting firm. He toiled away for three years until he decided to invest in real estate after purchasing a course he found by watching an infomercial on late night TV.
Dan absorbed the material like a sponge and put into action many of the methods to find and negotiate on properties using little to no money down. Soon Dan found himself holding a number of single family, duplexes, and apartment buildings for rent and for flip.
As a real estate investor, Dan was making more money than he ever had as an accountant working for fortune 500 companies, and better yet: he was the boss, setting his own time schedules and work hours, which was around 80 hours per week, normally.
Dan did not much care for insurance or insurance companies in general, only buying the minimum he was required to whenever he took out a loan on his rental properties. He worked with Sam Blame, an agent representing a well-known company that advertises extensively on TV.
In our next post we will learn why Dan had such disdain for insurance companies in general. Stay tuned.
Office Building Insurance Illinois — For Super Low Rates, Call Now!
If you are looking for super low rates on Office Building Insurance in Illinois, call Pathway today by dialing 800-998-0662.
We can help you find the coverage you need.
If you find our site after hours, send your request for information and quotes to us by clicking a link below based on your nearest location:
Tags:
Aurora Illinois Office Building Insurance
,
Indiana Office Building Insurance
,
Indiana Office Building Insurancev
,
Joliet Illinois Office Building Insurance
,
Office Building Insurance Chicago
,
Office Building Insurance Illinois
,
Office Building Insurance in Il
,
Office Building Insurance in Illinois
,
Office Building Insurance Naperville Illinois
,
Office Building Insurance Ohio
,
Office Building Insurance Rockford Illinois
,
Pathway Insurance
,
Springfield Illinois Office Building Insurance