Tow Truck Insurance Kentucky
Tow Truck Insurance Kentucky — Looking for the Best Rates?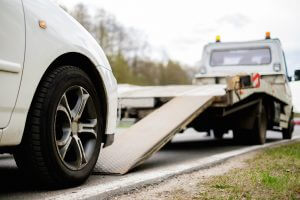 Are you searching for Tow Truck Insurance in Kentucky? If so, you are in exactly the right place!
Call the agents of Pathway Insurance by dialing 1-800-998-0662, use our online chat system, or send us a request for Kentucky Tow Truck Insurance Quotes 24 hours per day by choosing one of the links that you see below:
Kentucky Tow Truck Insurance — It's a Great Idea to Find out What the Insurance Will Cost before You Buy Your Truck!
It's our recommendation that you find out what the cost of the insurance will be before you purchase your truck because you may be in for some sticker shock!
Let's examine a situation that's based on a true account, we have changed the names to avoid embarrassment for those involved.
Phineas McGee worked for Jimmy Cobb LLC for about seven years as a tow truck driver before his friends and family encouraged him to venture out on his own.  Phineas decides that he should take their advice over a round of adult beverages one simmering Friday afternoon at the local adult drinking establishment.
Phineas starts his search the next morning for a tow truck by going online to search for a later model rollback because this will give him greater versatility for towing work.
Perusing through all of the local dealerships that have tow trucks for sale he doesn't find anything that really catches his eye, based on the price and also based on the age of the truck.
Phineas is quite surprised at the cost of these trucks so he decides to call his local lender to see if they would be willing to finance such a large purchase.
Phineas speaks with Sam Jones, the local branch manager who handles all such business transactions and they make an appointment to meet.
After Phineas explains what he is wanting to do, Sam gently tells Phineas, "Unfortunately our bank does not provide lending for commercial tow trucks, we really can't help you."
Phineas complains, "but you said you made business loans to start-up operations, how come you can't do a tow truck?"
Sam replies, "the board has directed us to stick with more traditional types of loans for businesses. Unfortunately, this line of business is a special type of loan product so we just wouldn't be able to accommodate your needs. 
Sam continues, "I have a suggestion for you," as he hands a business card to Phineas, "go ahead and call Drew Mary Maker at this number, I believe that he can accommodate your needs."
Later that day Phineas arrives home and greets his wife and lets her know what had transpired. Phineas feels somewhat discouraged, but his wife Darlene encourages him to keep up the search, "dear you will eventually find something I just know it; I have faith in you keep trying!"
Phineas is still undecided as he sometimes lacks self-confidence so he decides to table the idea at least for the moment. About two weeks later as he concludes another work week, he thinks, 'I could be receiving all of the revenue from doing tows versus splitting it with my boss, I need to do something about this and get the ball rolling.'
Tow Truck Insurance — Getting the Ball Rolling.
As Phineas' wife Harmony is getting super ready for the family, he is browsing on Facebook and views a post of someone he is friends with, on Facebook, but can't seem to recall how he knows him, his name is Stan Baker.
Stan just posted something on Facebook that he was able to start his own towing business and this gives Phineas' the needed push he needs to start seriously thinking about starting up his own towing business.
Phineas decides to message Stan to pick his brain a bit.  In our next article, we will learn what happens next.  Click on Louisville Tow Truck Insurance to read this article.
Tow Truck Insurance —Looking for a Great Deal?
When searching for Tow Truck Insurance Pathway Insurance is a great place to purchase the commercial insurance you need!
There are a number of ways you can reach out to us:
Call us by dialing 1-800-998-0662
Use our online chat system
Text us @ 513-662-7000
Or send us a request for Tow Truck Insurance Quotes 24 hours per day by choosing one of the links that you see below:
Tags:
Covington Kentucky Tow Truck Insurance
,
Insurance for Tow Trucks Bowling Green Kentucky
,
Lexington Kentucky Tow Truck Insurance
,
Louisville Kentucky Tow Truck Insurance
,
Tow Truck Insurance Bowling Green Kentucky
,
Tow Truck Insurance Covington Kentucky
,
Tow Truck Insurance for Covington Kentucky
,
Tow Truck Insurance for Lexington Kentucky
,
Tow Truck Insurance for Louisville Kentucky
,
Tow Truck Insurance in Bowling Green Kentucky
,
Tow Truck Insurance in Covington Kentucky
,
Tow Truck Insurance in Lexington Kentucky
,
Tow Truck Insurance in Louisville Kentucky
,
Tow Truck Insurance Lexington Kentucky
,
Tow Truck Insurance Louisville Kentucky