Roofing Contractors Insurance Michigan
Roofing Contractors Insurance Michigan — Quotes and Coverage Available Seven Days per Week!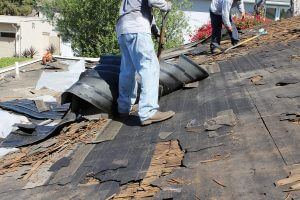 If you're looking for a great deal on Roofing Contractors Insurance in Michigan contact Pathway Insurance by dialing 1-800-998-0662 Monday through Friday 9 AM to 5:30 PM Eastern Standard Time.
Michigan Roofing Insurance Quotes are available seven days per week.
Pathway offers Commercial Roofing Insurance in Michigan, Illinois, Ohio, Indiana, Minnesota, Kentucky, Tennessee, Georgia, Florida, Texas, Colorado, and the state of Maryland.
We insure Roofing Subcontractors, Roofing General Contractors, (Paper Roofers) and Roofing Companies with one employee up to 1000 that offer both residential and commercial coverage.
If you find our website on the weekend click on the chat button to speak with a licensed agent right now. (Up until 5:30 PM)
Or feel free to use our online quote request system that is available 24 hours per day by clicking any of the links below based on your area:
Roofing Contractors Insurance Michigan — Mistakes on Roofing Insurance Part 1.         
It's easy to make a mistake on Michigan Roofing Insurance and we would like to address some common issues that you face as a roofing company in a series of articles.
A mistake made on your roofing insurance may not be explained away by a simple apology. 
Insurance policies are legal contracts between your company and the insurance company, a mistake made on your Michigan Roofing Insurance Policy can lead to the following:
Huge Rate Increase

Cancellation

Claim Denial
Example: A +1 Ajax Roofing was founded by Jimmy Jones and his half-brother Abraham. Jimmy and Abraham worked for another company that went out of business and decided to form their own company using some of the crew from the previous company.
But first they need to buy insurance.  Jimmy calls around and speaks to five different agents and is quite surprised to learn how much roofing insurance is when they pay all of their workers on a 1099.
Jimmy then gets the idea to tell the next agent that his crew are employees and when asked what his payroll is Jimmy ball parks what he pays his guys and the agent asked Jimmy if he could provide a quote for Workers compensation insurance also but Jimmy declines explaining he has this already covered.
Jimmy of course does not have workers compensation insurance because he pays his guys a 1099 and each worker is a subcontractor.
The agent gets back to Jimmy the next day and gives him a price that sounds really good so he decides to buy the coverage and tells the agent to send him over the paperwork.
Jimmy doesn't look through the paperwork he simply signs in all of the indicated places, makes his down payment, and now he is in business!
Good fortune is on their side because shortly after they are open for business a number of different hailstorms hit the area and soon Jimmy and Abraham are so busy they may need to hire a second crew to handle all the jobs are getting.
Jimmy and Abraham of course do not do any of the work, they sell the jobs and they visit the worksites to make sure that the guys are not messing around and getting the job done on time.
On a Tuesday afternoon one of the workers, BJ Thomas, slips and falls off the two-story home he was working on. BJ is badly injured, the site supervisor calls 911 and BJ is transported to the hospital.
BJ has broken his back and is paralyzed from the waist down.
One of BJ's uncles Tony Vitelli visits him in the hospital and he so happens to be a personal injury attorney, he asks BJ if he has workers compensation insurance to cover his injuries?
BJ has no idea but authorizes his uncle Tony to investigate the matter.  Tony discovers that BJ is an independent contractor whereas he believed he was an employee so Tony files a lawsuit against A +1 Ajax Roofing and the brothers Jimmy and Abraham.
Jimmy and Abraham have never been sued before so they call their insurance company to file a claim.
We will learn what happens in our next post.
Roofing Contractors Insurance Michigan — Low Rates and Same-Day Coverage Seven Days per Week!
Michigan roofing insurance is not inexpensive but the good news is that we represent the top Roofing Insurance Companies in Michigan and we can provide insurance no matter if you are a new business startup, or a seasoned company with years of experience.
Call 1-800-998-0662 to speak with one of our specialists.
You can also speak with a license agent seven days per week when you use our chat system. 
Our chat system is found on the right side of our website.
You can also send us a request for quotes and information 24 hours per day by clicking any of the links below based on your area:
Tags:
Ann Arbor Roofing Insurance
,
Canton Michigan Roofing Insurance
,
Clinton Michigan Roofing Insurance
,
Dearborn Michigan Roofing Contractors Insurance
,
Detroit MI Roofing Insurance
,
Farmington Hills Michigan Insurance for Roofers
,
Flint Michigan Roofing Contractors Insurance
,
Grand Rapids MI Roofing Contractors Insurance
,
Insurance for Roofers Farmington Hills Michigan
,
Insurance for Roofers for Farmington Hills Michigan
,
Insurance for Roofers in Farmington Hills Michigan
,
Kalamazoo Michigan Roofing Contractors Insurance
,
Lansing Michigan Roofing Contractors Insurance
,
Livonia Michigan Roofing Contractors Insurance
,
Pontiac Michigan Roofing Contractors Insurance
,
Roofing Contractors Insurance Dearborn Michigan
,
Roofing Contractors Insurance Flint Michigan
,
Roofing Contractors Insurance for Dearborn Michigan
,
Roofing Contractors Insurance for Flint Michigan
,
Roofing Contractors Insurance for Grand Rapids MI
,
Roofing Contractors Insurance for Kalamazoo Michigan
,
Roofing Contractors Insurance for Lansing Michigan
,
Roofing Contractors Insurance for Livonia Michigan
,
Roofing Contractors Insurance for Pontiac Michigan
,
Roofing Contractors Insurance for Sterling Heights MI
,
Roofing Contractors Insurance for Westland Michigan
,
Roofing Contractors Insurance Grand Rapids MI
,
Roofing Contractors Insurance in Dearborn Michigan
,
Roofing Contractors Insurance in Flint Michigan
,
Roofing Contractors Insurance in Grand Rapids MI
,
Roofing Contractors Insurance in Kalamazoo Michigan
,
Roofing Contractors Insurance in Lansing Michigan
,
Roofing Contractors Insurance in Livonia Michigan
,
Roofing Contractors Insurance in Pontiac Michigan
,
Roofing Contractors Insurance in Sterling Heights MI
,
Roofing Contractors Insurance in Westland Michigan
,
Roofing Contractors Insurance Kalamazoo Michigan
,
Roofing contractors insurance Lansing Michigan
,
Roofing Contractors Insurance Livonia Michigan
,
Roofing Contractors Insurance Pontiac Michigan
,
Roofing Contractors Insurance Sterling Heights MI
,
Roofing Contractors Insurance Westland Michigan
,
Roofing Insurance Ann Arbor
,
Roofing Insurance Canton Michigan
,
Roofing Insurance Clinton Michigan
,
Roofing Insurance Detroit MI
,
Roofing Insurance for Ann Arbor
,
Roofing Insurance for Canton Michigan
,
Roofing Insurance for Clinton Michigan
,
Roofing Insurance for Detroit MI
,
Roofing Insurance for Saginaw Michigan
,
Roofing Insurance for Troy Michigan
,
Roofing Insurance in Ann Arbor
,
Roofing Insurance in Canton Michigan
,
Roofing Insurance in Clinton Michigan
,
Roofing Insurance in Detroit MI
,
Roofing Insurance in Saginaw Michigan
,
Roofing Insurance in Troy Michigan
,
Roofing Insurance Saginaw Michigan
,
Roofing Insurance Troy Michigan
,
Saginaw Michigan Roofing Insurance
,
Sterling Heights MI Roofing Contractors Insurance
,
Troy Michigan Roofing Insurance
,
Westland Michigan Roofing Contractors Insurance