Used Car Dealer Insurance Ohio
Used Car Dealer Insurance Ohio — Quotes and Coverage Seven Days per Week!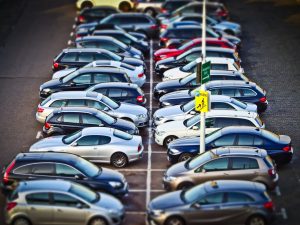 Looking for Used Car Dealer Insurance in Ohio or throughout the country?
If so, you found the right place. Call the agents of Pathway Insurance by dialing 1-800-998-0662 toll-free or direct at 513-662-7000.
In addition, if you find our website after hours or on the weekend, click our chat system to determine if a licensed agent is available.
There is one additional way that you can obtain quotes seven days per week. Click on the links listed below based on your geographic location in Ohio and complete a few details and a licensed agent will get back with you soon.
Used Car Dealer Insurance Ohio — Types of Coverage Available for Your Business
There are many different types of coverage you can choose when you own a used car dealership.
Coverage options include: Dealer Inventory, False Pretense Coverage, Dealer E & O Insurance, Coverage for your Owned Buildings or Business Personal Property, Liability for Your Premises, Liability Coverage for Test Drives, Garage Legal Liability, Garage Keepers Insurance, and so much more.
What coverage do you need?
It certainly depends on your circumstances. The coverage needed for one used car dealership may differ from other dealerships. 
If you call one of our agents we will discuss your individual needs, prepare individual quotes, and show you the available options.
Call us directly by dialing 1-800-998-0662 or direct at 513-662-7000.
Pathway represents leading insurance carriers offering competitive programs for Ohio Used Car Dealership Insurance, as well as similar programs available throughout the country seven days per week.
Things can go terribly wrong with your Ohio Dealership Insurance if you do not have a good understanding about what you can or can't do with your policy.
We'll consider one such fictitious example of a gentleman by the name of Jovan Vaughn.
Ohio Used Car Dealer Insurance — Jovan Part One!
Jovan is a serial entrepreneur and a financial planner by trade who believes in diversification of his assets. Surprisingly, he has found an interesting niche selling used luxury cars.
Jovan starts off selling used luxury cars quite by accident. Jovan loves luxury cars and his financial investment planning practice is very successful.
One of Jovan's clients was a retired professional athlete named Jamar who wisely saved much of the millions he earned until a shoulder injury forced his retirement at the ripe age of 27.
Jamar mentioned to Jovan that he was looking for an S class Mercedes and complained about the price. Jovan just so happened to own that exact model and offered to sell it to Jamar at a discount (in hopes he could manage all of Jamar's assets).
Jamar was so happy with the deal he told his other buddies actively in professional sports about it. Before long, Jovan's phone was ringing off the hook for deals on luxury vehicles, as well as some financial advice on investing which Jovan was willing to provide.
In addition to selling and managing a broad portfolio of stocks and bonds and private equity investments, Jovan also found a niche selling luxury vehicles to his customers.
At first, some of his initial financial planning customers found this a bit odd. "Managing money and finding good deals on luxury vehicles?"
When Jovan could prove he could do both quite successfully, however, he found a great following through his investors and a flood of professional athletes calling him day and night.
Ohio Used Car Dealer Insurance — Don't Make This Mistake on Your Dealer Policy!
Jovan also has his insurance license to sell annuities and life insurance but he doesn't have a license to sell property and casualty insurance to cover his used car business.
Jovan contacts an agent he found through a social networking group and that agent sets up a basic policy for Jovan, including four dealer tags.
Jovan uses his dealer tags on his personally owned vehicles so that he does not need to list them on his personal auto policy.
The reason why Jovan does this is as follows: in addition to luxury cars, he loves fast cars and has accumulated ten points on his driver's license, meaning his rates for personal auto insurance are quite high.
Jovan learned this after he added a 911 GTS Porsche to his personal auto policy. Although Jovan is well-off financially, he learned it would cost about $8000 per year for this vehicle alone in insurance premiums.
Jovan decides to take the Porsche off his policy, despite the objections of his insurance agent, and put dealer tags on his Porsche so his Ohio Used Car Dealership Insurance Policy will cover him, or so he concludes.
"Besides," Jovan muses; "the $8000 in premiums could be invested in other luxury vehicles."
Jovan takes this approach with ten other personally owned luxury vehicles that are not for sale or owned by his dealership.
Is this method an acceptable practice for insurers selling Dealership Insurance?
We will consider the answer to that question in our next article.
Used Car Dealer Insurance Ohio — Great Deals One Click Away!
Want a great deal on Used Car Dealership Insurance? Call the agents of Pathway Insurance right now by dialing 1-800-998-0662 or 513-662-7000 direct.
You can also send us request for quotes 24 hours per day when you click any of the links below based on your closest location in Ohio:
Tags:
Cleveland Ohio Used Car Dealership Insurance
,
Dayton Ohio Used Car Dealership Insurance
,
Ohio Dealership Insurance
,
Ohio Used Car Dealer Insurance
,
Ohio Used Car Dealership Insurance
,
Pathway Insurance
,
sed Car Dealer Insurance Oh
,
sed Car Dealer Insurance Ohio
,
Toledo Ohio Used Car Dealer Insurance
,
Used Car Dealer Insurance Cincinnati Ohio
,
Used Car Dealer Insurance in Oh
,
Used Car Dealer Insurance in Ohio
,
Used Car Dealer Insurance Oh
,
Used Car Dealer Insurance Ohio
,
Used Car Dealer Insurance Programs
,
Used Car Dealership Insurance Akron Ohio
,
Used Car Dealership Insurance Columbus Ohio