Office Building Insurance Chicago
Office Building Insurance Chicago — Low Rates for Small & Large Buildings.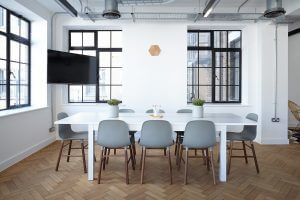 As you are looking for Office Building Insurance in Chicago Illinois or the surrounding areas you should definitely contact the agents of Pathway Insurance by dialing 1-800-998-0662 Monday through Friday up until 5:00 PM CST.
Pathway Insurance offers Commercial Office Building Insurance in Chicago and across the US via our network of leading insurance underwriters specializing in Commercial Property Insurance for Office Buildings, Retail Shopping Centers, Apartment Buildings, Warehouses, Condo Associations and any type of retail or wholesale commercial buildings, including Commercial Insurance for Vacant Buildings.
You can additionally use our Chat System which is ordinarily manned by licensed agents 7 days per week up until 5 PM. Or, if the chat system is offline, click "send us a message" and one of our agents will get back to you soon.
If it is more to your liking, feel free to use our quote request system to start the process by clicking on a link closest to your area:
Office Building Insurance Chicago — The Perils of Not Buying The Right Amount of Insurance.
If you are old enough you may remember the TV series Lost in Space. The robot, a constant companion of Will Robinson, would frequently warn the young explorer by shouting: "Danger, Will Robinson! Danger, Will Robinson!" as he inevitably found himself in perilous situations in each episode.
As the person in charge of purchasing Commercial Office Building Insurance, we would like to share the perils or dangers of purchasing the right insurance – in particular the right amount of insurance – for your buildings to avoid something called the coinsurance penalty.
The coinsurance penalty can be a very BIG deal, especially if the claim amount is sufficiently large and your coinsurance percentage is likewise sizable.
Understanding the insurance coinsurance is an important step to mitigating your financial exposures.
As you may recall, we shared with you a fictitious character named Dan the Man, a real estate investor who had a general disdain for insurance.
His lack of belief in insurance would his undoing.
Office Building Insurance Chicago — A Necessary Evil Even If You Don't Like It.
Let's face the facts: no one likes to pay insurance premiums, especially if you have never had a chance to use your insurance despite perhaps years of paying premiums.
But what if you had to use your insurance? What if your entire office building burned down right to the ground? Would you survive financially if that happened and you did not have a sufficient amount of insurance? 
This is why insurance is important: paying for the unknown. Insurance is a necessary evil, even if you don't particularly believe in it.
Don't allow bad past experiences to cloud your thinking when it comes to insurance as was true of our fictitious real estate investor named Dan the Man.
Dan was hurt very badly financially, as we will see in a future article, when he assumed the worst about all insurance companies and did not purchase the correct amount of insurance on an office building complex he would invest in down the road.
Office Building Insurance Chicago — The Accident.
As we considered in our last post, Dan the Man was raised by a single Mom named Gwen and they were very poor. Despite this challenging background Dan became a successful real estate investor.
Dan did not much care for insurance or insurance companies in general because of a bad experience he had with an insurance company as a young man.
Here's what happened:
Dan was rear-ended on a Saturday afternoon by a man named Jerry who was distracted and did not see Dan stop for a red-light until it was too late. Jerry hit Dan's Honda Civic going about 15 miles per hour in his truck.
Jerry's truck won that battle as the Civic was demolished. Dan was not injured in any way but his Civic was toast.
Jerry had been fiddling with his radio and talking to his girlfriend on his cell phone at the same time before distracted driving was such a big thing in the news.
Jerry apologized for the accident, readily admitting fault as the police showed up to write up a ticket to Jerry for failure to control. Jerry provided his insurance information to Dan and assured him he would be taken care of by his insurance company.
Office Building Insurance Chicago — Why Dan's Past Experience Influenced His Future Decisions.
Jerry was insured by an insurance company that advertised on TV and the claims adjuster assigned to Dan's claim was Riff Raff Ralph.
Riff Raff was paid bonuses by his employer to minimize claims payouts (this practice has now been prohibited). Riff Raff wasn't making much of an effort to help Dan for two reasons:
Dan was a young guy with no money (to hire a lawyer)

Riff Raff's customer, Jerry, was proving hard to get a hold of to get his statement.
So the bottom line was that Jerry's insurance company decided to play hardball with Dan.
They refused to pay because their policyholder, Jerry, would not provide a statement as he was nowhere to be found after the accident. Riff Raff told Dan they couldn't pay his $2,100 property damage claim – caused by Jerry – despite his being insured, because they could not take a statement from Jerry to get his side of the accident story. Thus, they could not pay his property damage claim (despite the police report showing who was at fault: the other driver and not Dan).
In our next post we will learn more about Dan's experience with this insurance company to see how it influenced his later year decisions about insurance.
Get Great Deals on Office Building Insurance Chicago — Call Pathway Right Now!
No matter if you own a small or large office building you can find a great deal on a new program for Office Building Insurance in Chicago Illinois and the surrounding areas.
Call to speak with one of our agents by calling (800)-998-0662 up until 5:00 PM CST Monday through Friday or use our online chat system that is available seven days per week.
There is one final way to request quotes and that is by clicking on one of the links below. Please choose a link closest to your area:
Tags:
Aurora Illinois Office Building Insurance
,
Building Insurance in Chicago
,
Commercial Insurance for Vacant Buildings
,
Commercial Office Building Insurance
,
Commercial Office Building Insurance in Chicago
,
Commercial Property Insurance for Office Buildings
,
Naperville Illinois Office Building Insurance
,
Office Building Insurance Chicago
,
Office Building Insurance Elgin Illinois
,
Office Building Insurance in Chicago
,
Office Building Insurance in Chicago Il
,
Office Building Insurance in Chicago Illinois
,
Office Building Insurance Joliet Illinois
,
Pathway Insurance