Tow Truck Insurance Erie Pennsylvania
Tow Truck Insurance Erie Pennsylvania — Lock in Super Low Rates!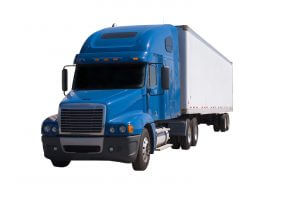 Want to lock in super low rates for Tow Truck Insurance in Erie Pennsylvania or the neighboring areas? Then you better call a Pathway agent right now by dialing 800-998-0662!
We at Pathway specialize in offering great options for Tow Truck Insurance in Pennsylvania, Ohio, Maryland, West Virginia, Virginia, South Carolina, Georgia, Florida, Alabama, Mississippi, Tennessee, Kentucky, Indiana, Michigan, Illinois, Wisconsin, Minnesota, Colorado, Missouri, New Mexico, Texas, Arizona, and Alaska.
You can reach us by phone Monday – Friday until 5 PM EST, or until 8 PM EST by using our chat system.
In addition, you can contact us through our online quote request system by picking a link below that is close to your business location:
It's easy to make a mistake on your Tow Truck Insurance in Erie Pa, and for this reason we make up fictitious claim scenarios to illustrate steps you want to avoid.
Let's catch up on the account involving Joey Pinky, owner of Pinky Wonky Towing.
Tow Truck Insurance Erie Pennsylvania — Recap — New Business Venture Part 2!
Joey Pinky owner of Pinky Wonky Towing added a new driver to his policy two weeks ago and was shocked to receive a bill for $2,000 for doing so.
The driver, one Booger McGee, (his first name is actually Robert. Don't ask us to explain why his nickname is Booger…) is a horrible driver with a lead foot but he owns a rather good radar/laser detector that has kept his moving violations quite a bit lower than what they should be. Thank goodness they made those traffic cameras illegal, he thinks.
When Joey added Booger to his Commercial Tow Truck Insurance policy, the underwriter runs his MVR report and considers cancelling the entire account because of the one driver. However, he notices that Pinky Wonky Towing hasn't had any claims up until this point. So, instead of cancelling the policy, he slaps on a hefty surcharge, resulting in the $2,000 per month increase.
Joey flies into a rage when he sees the bill, calls and speaks to a customer service representative at the agency, gives Ted both barrels and, five minutes later, hangs the phone up.
Joey then gets busy looking for a new insurance company by pulling out his trusty and somewhat dusty Yellow Pages.
Joey finds a new insurance company and conveniently leaves Booger off the new policy, assuming that the policy would have to cover all drivers regardless if they are listed or not.
Good move or bad move to leave Booger off the policy? Let's find out.
Tow Truck Insurance Erie Pennsylvania — Claim Scenario — New Business Venture Part 3!
The very first day after Joey secures a new policy from the new company without Booger McGee as a listed driver, Booger has his first accident of the day at about 10:30 in the morning, after dropping off a damaged car at the impound lot. Booger is driving Joey's new tow truck, a brand new F350 converted wrecker.
Let's see how the accident occurred. Right after leaving the impound lot, Booger peels out, heading north until he turns left on Main street about a mile down the road. Booger presses down on the gas and was cruising down Main Street 25 miles over the posted speed limit (his radar/laser was working just fine: no cops in sight) when Nelly Shenanigan, an 81 year-old retiree driving a 2001 Saturn, turned right onto Main Street after leaving her doctor's office.
Booger was distracted because he was texting his girlfriend at the time and noticed at the last second the dark blue Saturn had pulled out onto main street.
Booger stamps down on the brake pedals with both feet and unfortunately doesn't have enough room to avoid crashing into Nelly. Nelly's Saturn is hit square in the back and, because of the height difference between the tow truck and Nelly's small car, the Saturn spins completely around two times, giving Nelly a bad case of vertigo once she is able to exit her car.
Other than being a little dizzy, Nelly is uninjured and is in good spirits because she had been wanting to get a new car anyway. Why, this nice young man driving a tow truck has given her a golden opportunity to get a new car. There is no chance the Saturn can be repaired.
Booger's Tow truck is unscathed due to the protection from the heavy-duty steel grill on the front of the truck.
What happens next? Stay tuned to our next article which you can read by clicking Tow Truck Insurance Reading Pa
Tow Truck Insurance Erie Pennsylvania — Great Rates for Great Companies!
Looking for great deals on Tow Truck Insurance in Erie PA? Reach out to the knowledgeable agents of Pathway Insurance by dialing 1-800-998-0662 up until 5 PM EST through the work week or use our convenient online chat system when it is activated to speak with an agent up until 8 PM EST.
The final way to reach us, around-the-clock, is by sending us a quote request through our online portal by clicking a link that corresponds to the area closest to your business:
Tags:
Cambridge Springs Pennsylvania Tow Truck Insurance
,
Erie Pennsylvania Tow Truck Insurance
,
Lake City Pa Tow Truck Insurance
,
Meadville Pennsylvania Tow Truck Insurance
,
Tow Truck Insurance Cambridge Springs Pennsylvania
,
Tow Truck Insurance Erie Pennsylvania
,
Tow Truck Insurance for Cambridge Springs Pennsylvania
,
Tow Truck Insurance for Erie Pennsylvania
,
Tow Truck Insurance for Lake City Pa
,
Tow Truck Insurance for Meadville Pennsylvania
,
Tow Truck Insurance for Waterford Pennsylvania
,
Tow Truck Insurance for West Springfield
,
Tow Truck Insurance in Cambridge Springs Pennsylvania
,
Tow Truck Insurance in Erie Pennsylvania
,
Tow Truck Insurance in Lake City Pa
,
Tow Truck Insurance in Meadville Pennsylvania
,
Tow Truck Insurance in Waterford Pennsylvania
,
Tow Truck Insurance in West Springfield
,
Tow Truck Insurance Lake City Pa
,
Tow Truck Insurance Meadville Pennsylvania
,
Tow Truck Insurance Waterford Pennsylvania
,
Tow Truck Insurance West Springfield
,
Waterford Pennsylvania Tow Truck Insurance
,
West Springfield Tow Truck Insurance