Owner Operator Insurance Akron Ohio
Owner Operator Insurance Akron Ohio – Big Savings! Better Coverage!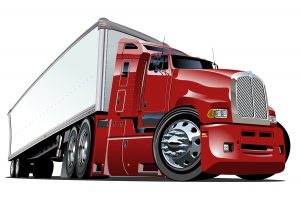 Are you looking for big savings and even better coverage than what you currently have when it comes to Owner Operator Insurance in Akron Ohio or the outlying areas?
If that is the case then please do not hesitate to call Pathway Insurance Services at 513-662-7000, our local number, or 800-998-0662, our toll-free number, and speak to one of our licensed Ohio Commercial Truck Insurance specialists.
Another great way to contact us is by using our digital chat system, which can be found in the lower right-hand corner of your web browser window or phone screen. To initiate a chat, just tap on the yellow sticky note image.
Agents are typically available on our chat system weekdays until 8:00 pm EST and weekends until 5:00 pm EST, so feel free to leave a message during those time periods.
Free Ohio Commercial Auto Insurance quotes are available! To start your free quote without delay, click on one of the location links provided below and fill out the accompanying form any time!
Akron Ohio Owner Operator Insurance – Unfortunate Andy (Part Four)
In Part Three of our Unfortunate Andy series, we learned that Andy's insurance agent, Ted, recommended that Andy choose the Comprehensive Coverage plan instead of the Fire and Theft with Combined Additional Coverage.
He made this recommendation because Andy has a history of being accident-prone, and the Comprehensive Coverage provides more protection from a wider range of events than the Combined Additional Coverage does with its specified causes of loss.
Andy declined taking Ted's suggestion, though, in the interest of saving money on his premiums.
So, we join Andy on a breezy, carefree Tuesday afternoon as he cruises down the interstate in his big, green and yellow rig. Andy bought this truck begrudgingly, it should be noted, because, although the price was great, the colors match the green and maize team colors of the Port Decklin Badgers, a team Andy despises due to his loyalty to the Badgers' rivals, the Timler University Chestnuts.
As is usually the case, Andy has the radio cranked up, the windows down, and a massive salami and ham sub sandwich in his hand as he sings along to some oldies tunes.
As he chomps away at his sub sandwich and takes a long draw from his mondo-sized gas station soda, it suddenly occurs to him that today is the day of the big game!
The University of Port Decklin Badgers are playing the Timler University Chestnuts at Timler Stadium in Columbus and it's almost time for the opening kickoff!
Hoping he hasn't missed the opening play, Andy scrolls through the radio stations at lightning speed, keeping a keen ear out for any sign of sports commentary.
The story continues in Part Five.
Owner Operator Insurance Akron Ohio – Get a Free Quote Today!
Want to start your free Akron Ohio Commercial Auto Insurance quote today?
All you need to do is contact us by calling 513-662-7000 (local) or 800-998-0662 (toll-free) or click on one of the links provided here pertaining to your location!
Once you've accessed the quotes page, fill out the quote and hit the submit. An agent will be notified asap.
Tags:
Akron Ohio Owner Operator Insurance
,
Alliance Ohio Owner Operator Insurance
,
Canton Ohio Owner Operator Insurance
,
Cuyahoga Falls Ohio Owner Operator Insurance
,
Owner Operator Insurance Akron Ohio
,
Owner Operator Insurance Alliance Ohio
,
Owner Operator Insurance Canton Ohio
,
Owner Operator Insurance Cuyahoga Falls Ohio
,
Owner Operator Insurance for Akron Ohio
,
Owner Operator Insurance for Alliance Ohio
,
Owner Operator Insurance for Canton Ohio
,
Owner Operator Insurance for Cuyahoga Falls Ohio
,
Owner Operator Insurance for Wooster Ohio
,
Owner Operator Insurance in Akron Ohio
,
Owner Operator Insurance in Alliance Ohio
,
Owner Operator Insurance in Canton Ohio
,
Owner Operator Insurance in Cuyahoga Falls Ohio
,
Owner Operator Insurance in Wooster Ohio
,
Owner Operator Insurance Wooster Ohio
,
Wooster Ohio Owner Operator Insurance