Some Insurance Agents in Cincinnati are Here Today and Gone Tomorrow
If you have not yet requested an insurance quote from Pathway Insurance Click Here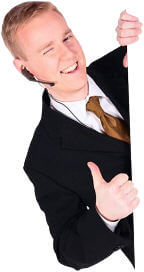 The insurance industry is not unlike other industries when it comes to employee turnover. It happens, some people with the best intentions want to become an insurance agent and find out six to twelve months later this is not what they want to be doing as a career and they quit. (Or they get fired because they could not sell enough insurance policies to survive.)
Why is that bad for you as the insurance buyer in Cincinnati? And more importantly why is it important to choose an insurance professional with years of industry experience to care for your insurance needs?
Because of the constant, nonstop advertising we see from companies like GEICO, Progressive Direct, Safeauto, Esurance, Allstate and Nationwide insurance in Cincinnati.  Insurance shoppers in Cincinnati have been programmed or trained to think that the price you pay for your insurance is the most important factor that you should take into consideration when making a buying decision for your insurance needs.
The price you pay for your insurance should only be one factor in your decision making process.
Insurance policies come in a variety of different features, benefits, and coverage enhancements. Insurance policies are extremely complicated financial contracts that sometimes require interpretation from the judicial system (by means of a lawsuit) for understanding.
For instance, if you choose the wrong coverage amount or options you may cause yourself some serious financial harm if you have a claim.  In addition you could violate a coverage restriction on your policy and find yourself (after the claim happens) having absolutely no coverage for something you thought you were covered for.
An insurance agent who is new to the business is not likely to have the knowledge, understanding, or experience to be able to provide real-world practical advice.  Insurance policies are extremely complicated financial contracts between you and the insurance company.  The insurance company will only pay up to what the contract allows for.  They will not modify the restrictions of coverage if you violate terms of your contract even if you did so innocently.    (Read about the 231 ways your insurance company can legally refuse to pay your car insurance claim)
Probably the most important question you need to ask someone before you buy a policy with them is this:

How many years of experience do you have offering insurance in my area?
If you were to purchase insurance from an agent with limited experience how can you be absolutely sure what they are telling you is accurate?  How can you be sure they even know what they are selling you?
Insurance policies are very complicated financial contracts as I mentioned previously so it's important you choose an agency where knowledge and understanding of policy language is more important than the price you pay for the insurance.  
Would you not feel more comfortable working with an agency that has broad experience in insurance matters, or would you prefer to leave your financial interests with an agent or company who is limited in experience?
While it is true that no agency or individual agent is perfect, we firmly believe here at Pathway Insurance that educating our Cincinnati clients is more important than a cheap insurance price with no advice.™
Why not take the time to consider allowing our local Cincinnati-based insurance agency to care for your insurance needs?  Click Here to start that process. Or feel free to contact me directly by calling 513-662-7000 or sending a quick email to jack@pathwayinsurance.net
Just for clarification, you probably do not want to assume that if you are working with an agent or agency that has many years of experience that they are an expert on insurance matters.  I will discuss that in our next article.
Tags:
Automobile insurance Cincinnati
,
Automobile insurance in Cincinnati
,
Geico insurance Cincinnati
,
Home insurance Cincinnati
,
Homeowners insurance Cincinnati