Tow Truck Insurance Baltimore MD
Tow Truck Insurance Baltimore MD — Low Rates & Great Coverage!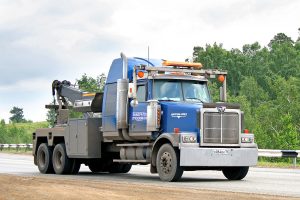 If you're looking for low rates and great coverage on Tow Truck Insurance in Baltimore Maryland call Pathway Insurance by dialing 1-800-998-0662 Monday through Friday until 6 PM Eastern Standard Time.
If you find our company after normal business hours licensed agents are available until 8 PM EST Monday through Friday and until 5 PM EST on the weekends by means of our chat system.
Click on the Chat with Us Live Right Now located on the bottom right-hand side of our website. If you're using a smart phone or tablet it should likewise be on the right side of your device.
If our chat system tells you that we are off-line send us a request for information and quotes anytime by clicking any of the links below based on your closest geographic location:
Tow Truck Insurance Baltimore MD — How To Get The Best Deals On Insurance Part 1. 
We all want the very best deal on insurance and it would be silly to think someone would intentionally want to pay more money for the same thing, yet we witness business owners paying more than their fair share of money for Maryland Tow Truck Insurance.
The very first step you should take is to call our office by dialing 1-800-998-0662 or using one of the links above to send us a request for quotes for your insurance.
We can help you find good rates no matter if you are a new business, or you looking to save money on your existing insurance, or you've been canceled because you can one too many claims.  Regardless of the
Regardless of the circumstances, we can help you find what you need to keep you on the road working.
We would also like to encourage you to exercise caution when shopping for a better deal on Commercial Truck Insurance for your business.
Number One – Make sure you are dealing with a legitimate insurance agency or company.  You can perform a search using this website: Maryland Insurance Administration.
Number Two – Make sure you follow underwriting requirements and guidelines from insurance companies you are seeking quotes from.
It might surprise you to learn that upon occasion insurance companies will deny claims based on incorrect information provided to them by their customers or some type of prohibited activity occurs that leads to a claim denial.
Because of this issue, we like to tell fictitious stories using coverage and claim scenarios to highlight how coverage may or may not be provided by insurance companies. This information can help you to become better acquainted with your insurance.
In a series of articles, we will be following a fictitious story about a specific tow truck company owner, Jack Frank to see how his coverage applies or does not apply for his insurance protection but first, we need some background information so let's learn more about Jack and his company.
Tow Truck Insurance Baltimore MD — Carjacked Towing Part 1.
Carjacked Towing specializes in repo work and their customers are specialty finance companies including Buy Here, Pay Here Car Lots. Carjacked Towing is owned and managed by Jack Frank with 20 years of experience in the repo business.
Jack is a very sharp businessman and upon occasion, he also is one who is willing to bend the rules to get what he wants, including bribery which we will learn about in our next article.
Carjacked Towing is quite busy and financially successful with 5 tow trucks running almost around the clock working exclusively, up until this point, on repossession business. However, an opportunity comes along to obtain an exclusive contract with the city to handle all of their business for abandoned and disabled vehicles.
It's a very good contract in terms of municipality work yet the money is not as lucrative as repo work for obvious reasons.  Since there is an element of risk with repo work, fees obtained for repo work are significantly more compared to a tow and go business.
However Jack knows from a diversification standpoint it's probably a good idea to not keep all his eggs in one basket, unfortunately, Jack has had some legal troubles civilly and one or two criminal charges filed as well against drivers and once against himself because of his repo operation — sure the money is good yet Jack is thinking it might just be time to exit the repo market or at least to start the process.
In our next article, we will learn whether or not Jack obtains the contract he has recently placed a competitive bid on.
1-800-998-0662 Is the Only Number You Need When You Are Shopping for Tow Truck Insurance Baltimore Maryland. 
We can help you find good rates if you are a new business, if you are preferred business looking for better deals, or if you have had one too many claims or accidents and you were canceled by your existing company.
Call, chat, or send us a request for information and quotes today.
To send a request online click any of the below areas:
Tags:
Annapolis Maryland Tow Truck Insurance
,
Baltimore Maryland Tow Truck Insurance
,
Frederick Maryland Tow Truck Insurance
,
Gaithersburg Maryland Tow Truck Insurance
,
Hagerstown Maryland Tow Truck Insurance
,
Rockville Maryland Tow Truck Insurance
,
Tow Truck Insurance Annapolis Maryland
,
Tow Truck Insurance Baltimore Maryland
,
Tow Truck Insurance for Annapolis Maryland
,
Tow Truck Insurance for Baltimore Maryland
,
Tow Truck Insurance for Frederick Maryland
,
Tow Truck Insurance for Gaithersburg Maryland
,
Tow Truck Insurance for Hagerstown Maryland
,
Tow Truck Insurance for Rockville Maryland
,
Tow Truck Insurance Frederick Maryland
,
Tow Truck Insurance Gaithersburg Maryland
,
Tow Truck Insurance Hagerstown Maryland
,
Tow Truck Insurance in Annapolis Maryland
,
Tow Truck Insurance in Baltimore Maryland
,
Tow Truck Insurance in Frederick Maryland
,
Tow Truck Insurance in Gaithersburg Maryland
,
Tow Truck Insurance in Hagerstown Maryland
,
Tow Truck Insurance in Rockville Maryland
,
Tow Truck Insurance Rockville Maryland