Landlord Insurance Louisville Kentucky
Landlord Insurance Louisville Kentucky — Super Low Rates Now Available!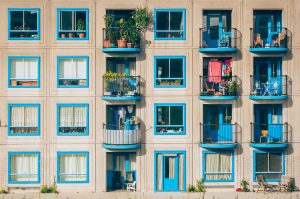 If you're looking for great rates on Landlord Insurance in Louisville Kentucky and the surrounding areas contact the Kentucky Landlord Insurance Specialist at Pathway Insurance by dialing 1-800-998-0662 through the week up until 6 PM EST or connect with one of our online agents seven days per week by means of our chat system.
We offer super low rates for single-family rental properties, apartment buildings, strip centers, office buildings, warehouses, and also insurance for vacant properties (real estate investors only).
If you find our website after hours, click on any of the below links to send us your request for information and quotes 24/7:
Landlord Insurance Louisville Kentucky — What You Should Know Your Coverage!
No matter what type of Louisville Kentucky Landlord Insurance you need it's important to understand what you're getting when you buy Insurance for Real Estate Investors in Kentucky.
This is especially true for apartment building complexes, condominium complexes, and motels and hotel operations.
Just as ignorance of a particular law that is violated by an individual does not absolve that person from fines or even prison time that a person might face when they unwittingly break a law, the same principle applies to insurance.
Some things were simply never designed to be covered by insurance. When certain types of claims happen they may not be covered by your insurance, so it's important for you to have a well-rounded understanding of what's covered, what's not covered, and also what is acceptable and not acceptable to insurance companies.
At our company, we like to use claim scenarios to highlight the importance of picking the right coverage, and understanding the potential issues that you can run into when shopping for Landlord Insurance in Louisville Kentucky and the surrounding areas.
Let's get started by considering our fictitious character Richie Lionheart.
Landlord Insurance Louisville Kentucky — Scenario One Background
Richie Lionheart got lucky in life. He was in exactly the right place at the right time, although some would say he was in the wrong place at the wrong time.
Richie was awarded a very large monetary judgment against an organization for experiencing what at the time appeared to be a life-threatening injury that was later found out to be misdiagnosed, much to the chagrin of the organization that paid Richie a seven-figure sum.
Because of the potential for bad PR, they decided not to pursue legal action against Mr. Lionheart to recover the significant judgment paid to him.
Richie became rich overnight when he cashed his $3.4 million settlement check. He was in his early 20s and just out of college with a degree in fine arts. Richie was set for life, financially.
If properly managed, $3.4 million could last a person their entire life. Richie was raised by his mom, a single mother who was very frugal with money. Richie's dad left before he turned two, and Richie struggled to make friends.
Despite his newly gained riches, Richie was bored. One night, doing nothing, as he was watching a late-night infomercial about real estate investing, he thought it would be a good idea to own real estate. So, he purchased a real estate course and eagerly waited to receive it in the mail.
Three days later, Richie received the courseware via FedEx and eagerly dove into it. The next day he received a call from the company welcoming him aboard and inviting him to a real estate boot camp coming up within the month in Las Vegas.
Richie, eager to get started in real estate investing, paid the $9,997 fee and booked a flight and hotel stay where the real estate boot camp was being held.
Will Richie's education in real estate investing pay off? We will consider more about that in Part Two.
Landlord Insurance Louisville Kentucky — Great Rates & Coverage!
As a real-estate investor, your choice for Louisville Landlord Insurance is more limited than the options available when shopping for car or homeowners insurance. For this reason, you need to work with an agency that specializes in this type of insurance.
If you find our website after hours, click on any of the below links to send us your request for information and quotes 24/7:
Tags:
– Single Family up to Four Unit Buildings Landlord Insurance Louisville Ky
,
Apartment Building Insurance Louisville Ky
,
Insurance for Office Building Louisville Kentucky
,
Insurance for Real Estate Investors in Kentucky
,
Insurance for Real Estate Investors in Ky
,
Insurance for Strip Malls Louisville Ky
,
Kentucky landlord insurance
,
Kentucky Landlord Insurance Specialist
,
Landlord Insurance in Louisville
,
Landlord Insurance in Louisville Kentucky
,
Landlord Insurance in Louisville Ky
,
Landlord Insurance Louisville
,
Landlord Insurance Louisville Kentucky
,
Landlord Insurance Louisville Ky
,
Louisville Kentucky Landlord Insurance
,
Louisville Kentucky Warehouse Insurance Companies
,
Louisville Landlord Insurance
,
Pathway Insurance
,
Vacant Property Insurance Louisville Ky