Non Medical Transportation Insurance Pittsburgh Pa
Non Medical Transportation Insurance Pittsburgh Pa — A+ Rated Carriers Available.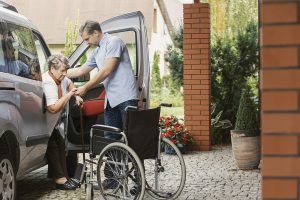 If you're looking for Non Medical Transportation Insurance in Pittsburgh Pennsylvania — Pathway Insurance is a name you can count on!
We represent insurers with an A+ Rating from AM Best that will keep you in business.
Call us direct by dialing 1-800-998-0662 Monday through Friday up until 5:30 PM Eastern standard Time or click on our chat system to speak with one of our licensed agents up until 8 PM through the week and up until 5 PM on the weekends.
If it is after hours and our chat system is not activated there is 1 additional way for you to get in touch with one of our licensed agents.
Send us a request for information by choosing a hyperlink you see listed below closest to your area of operation. After you have chosen your link you will be directed to a secure form to send us your request.
Non Emergency Medical Transportation Insurance Pittsburgh — the Accident Part 2
In our previous article that you can read by clicking Philadelphia Non Emergency Medical Transportation Insurance.
We shared the beginning part of a claim's scenario involving a car accident involving a Roofing Contractor, J Man Roofing. The purpose of sharing this scenario is to see the potential claim payouts between two different types of business enterprises:
This comparison will show the significant difference in claim payouts between the two separate types of business entities.
Let's go ahead and catch up where we left off previously.
Mike, one of the owner's sons of J Man Roofing, decided to treat his crew to some ice-cold adult beverages after working on a roof tear off.
Two of the roofers had a bit of an altercation earlier in the day and decided to air out their differences in Mike's truck as they were driving to the 51 Bar on Ridge Avenue.
Stevie, instigates a fight as he smacks Billie in the back of the head and the two proceed to duke it out in Mike's work truck as Mike is driving toward the bar.  Stevie is in the back of the double cab work truck, Billy was riding up front with Mike.
The fighting escalates and Billy tries to launch himself into the back of the truck to get at Stevie and he accidentally kicks Mike in the head. Mike, angrily takes his eyes off the road and screams at them both to knock it off.
Mike was only distracted for a moment. A minivan had suddenly stopped in front of Mike's work truck because a gaggle of geese were walking across the road. If Mike had not been kicked in the head he could have easily had time to stop his work truck.
Unfortunately, he did not stop in time because he was distracted and slammed into the back of the minivan going around 25 miles an hour.
The Henderson family were in the minivan, the parents and three children.  All five were injured because of the accident, the children suffered the worst part of the accident and required extensive medical rehabilitation. 
There were also five passengers including Mike the driver in the work truck.
Stevie and Billy both have their seatbelts off because they were fighting, they were both ejected from the truck and suffered extensive bodily injury.
The other three passengers including Mike the driver suffered no injuries.
In our next article will get into the details of the claim payouts on this particular accident.
Non Emergency Medical Transportation Insurance Pittsburgh — Call 800-998-0662 Right Now!
If you find our website during normal business hours up until 5:30 PM EST during the week it's best for you to call one of our agents so we can discuss your needs.
Our number is 1-800-998-0662.
Alternatively, you can use our chat system up to 8 PM EST through the normal workweek, and up to 5 PM EST Saturday and Sunday.
There is 1 Final Way to reach out to one of our agents. Click one of the below hyperlinks based on the operation area of your transportation business, complete a few details and one of our agents will get back with you soon:
Tags:
Bethel Park Non Emergency Medical Transportation Insurance
,
Cranberry Twp Non Emergency Medical Transportation Insurance
,
Johnstown Pennsylvania Non Emergency Medical Transportation Insurance
,
Monroeville Pennsylvania Non Emergency Medical Transportation Insurance
,
Moon Pennsylvania Non Emergency Medical Transportation Insurance
,
Non Emergency Medical Transportation Insurance Bethel Park
,
Non Emergency Medical Transportation Insurance Cranberry Twp
,
Non Emergency Medical Transportation Insurance for Bethel Park
,
Non Emergency Medical Transportation Insurance for Cranberry Twp
,
Non Emergency Medical Transportation Insurance for Johnstown Pennsylvania
,
Non Emergency Medical Transportation Insurance for Monroeville Pennsylvania
,
Non Emergency Medical Transportation Insurance for Moon Pennsylvania
,
Non Emergency Medical Transportation Insurance in Bethel Park
,
Non Emergency Medical Transportation Insurance in Cranberry Twp
,
Non Emergency Medical Transportation Insurance in Johnstown Pennsylvania
,
Non Emergency Medical Transportation Insurance in Monroeville Pennsylvania
,
Non Emergency Medical Transportation Insurance in Moon Pennsylvania
,
Non Emergency Medical Transportation Insurance Johnstown Pennsylvania
,
Non Emergency Medical Transportation Insurance Monroeville Pennsylvania
,
Non Emergency Medical Transportation Insurance Moon Pennsylvania
,
Non Medical Transportation Insurance for Pittsburgh Pa
,
Non Medical Transportation Insurance in Pittsburgh Pa
,
Non Medical Transportation Insurance Pittsburgh Pa
,
Pittsburgh Pa Non Medical Transportation Insurance