Dumb Insurance Agent Advice in Cincinnati
One client of our agency was involved in an accident that was not his fault. The responsible party was insured with the same company as our client.  The claims adjuster noticed that our client's vehicle had advertising prominently displayed on his personal vehicle and he notified the underwriting department that our client was using his personal vehicle for business which is not permitted by any insurance company in the manner in which it was being used. (Unless the vehicle is insured by a commercial automobile insurance policy)
The underwriter in turn notified our agency that she was canceling his automobile insurance policy. I called our client to enquire if he was using his vehicle for business. He explained that his employer paid him to advertise his business on his personal vehicle.
I explained to our client that his car insurance policy has a specific exclusion for this type of activity and that his policy would be cancelled unless he agreed to remove the advertising, or remove the vehicle from his policy and a commercial auto insurance policy be purchased to cover this vehicle.
Initially he seemed reluctant so he spoke with a co-worker who also happened (coincidentally) to be insured with the same company as our client and also displayed advertising on his personal vehicle.  
The co- worker in turn calls his insurance agent because he was concerned that he didn't have the proper coverage after my conversation with our client.
Incredibly the co-workers insurance agent told him that as long as he had business usage added to his policy he would be okay to use his vehicle for business and that it did not matter that advertisements were plastered all over his vehicle. 
Additionally this agent stated that our agency was giving out wrong information. 
Naturally our client calls back because he's getting conflicting information. His question specifically to me is why it is not ok with your agency for me to use my truck for business, but ok with another agency?  (A great question!)
I explained that under no circumstances would coverage apply under your personal auto policy in the manner in which you are using your vehicle, and to prove this to him I connected us directly with the insurance company so that he could hear this directly from a company representative.
The insurance underwriter explained to my client that under no circumstances would his insurance company pay a claim if you were involved in an accident using your vehicle in the manner in which you are using it and that is why the claims adjuster notified us so your policy would be cancelled. The underwriter told him directly that he needs to purchase a commercial auto policy.
Our client again speaks with his co-worker, explaining that he had talked to the company underwriter and that it's pretty obvious by this time who is providing the correct information and who is not.
The co-worker calls the agent back and unbelievably this agent continued to insist that coverage would extend. (How stupid can an insurance agent be?)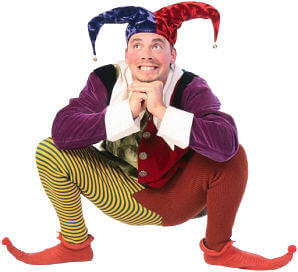 If you have ever watched the Jim Carrey movie Dumb and Dumber this insurance agent would be a good stand in.  It's somewhat like the scene from the movie when Jim Carrey's character's best friend Harry wonders whether or not his tongue would stick to a metal pole in the dead of winter.  So naturally he licks the pole and his tongue is firmly stuck to the chairlift pole! He struggles mightily to get his tongue unstuck and after great effort and a whole lot of obvious pain his tongue is released.  It was an absolutely hilarious scene.
Do you have to do something really stupid to find out if it's stupid? 
The bottom line is that you can't assume your agent, whether new in the business or a seasoned "veteran" knows their "stuff."  Insurance agents on a regular basis give out wrong information to their clients that may get them into trouble financially.  
When clients bring lawsuits against insurance agents for bad advice the courts have often sided with the insurance agents under the premise that the client should have read their policy to understand what is covered or more importantly what is not covered.
While it is true that no agency or individual agent is perfect, we firmly believe that educating our Cincinnati clients is more important than a cheap insurance price with no advice.™
We are available at any time to discuss individual coverage needs or restrictions of coverage with existing clients of Pathway Insurance or if you are not an existing client of Pathway Insurance why not take the time to consider allowing our local Cincinnati-based insurance agency to care for your insurance needs? 
Click Here to start that process. Or feel free to contact me directly by calling 513-662-7000 or sending a quick email to jack@pathwayinsurance.net