Renters Insurance in Cincinnati
In the Market for Renters Insurance in Cincinnati?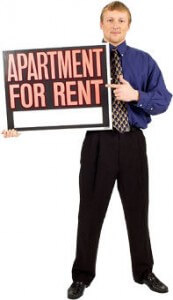 The best rates on renters insurance in Cincinnati can be found only with an independent insurance agency.  Why?
Only independent insurance agencies in Cincinnati can shop the market for the best rates.
Call 513-662-7000 or feel free to use our online renters insurance quote system available in all 50 states.
Renters Insurance in Cincinnati, What Is It?
Renters insurance provides coverage to protect the personal property you own.
Please note one company definition:
We cover personal property owned or used by an insured person anywhere in the world. This includes items not permanently attached to or otherwise forming a part of the realty.

When personal property is located at an insured person's residence, other than the residence premises, coverage is limited to 10% of the Coverage C – Personal Property coverage limit, or $1,000 whichever is greater.

This limitation does not apply to personal property in a newly acquired principal residence for the first 30 days after you begin to move property there.
Limitations of Renters Insurance.
You should be aware that the majority of renter's insurance policies that are available for sale will only cover claims that occur if they are named in the insurance policy. This is better known as a named perils insurance policy.
You can click here to read a list of the 16 perils covered by one company offering renters insurance in Cincinnati.
An optional endorsement might be available with some insurance companies in Cincinnati that would provide what is sometimes called "all risk coverage."
This endorsement does not restrict coverage to only 16 possible events. You can call us at 513-662-7000 for details about this.
Like any insurance policy there are also exclusions, limitations of coverage and terms and conditions that are built into the renter's insurance policy that you need to be aware of.
Are Personal Electronics Covered, Such As My IPhone, IPad, Computers, Plasma/LCD TVS, or Entertainment Systems?
Depending on what event causes the damage to these personal possessions will dictate whether or not coverage will apply for your renters insurance policy. 
Our Pathway Protection Letter, available to active clients of our agency, discusses real-life coverage scenarios showing how insurance companies reject or deny claims and more importantly it shows how you can avoid potentially tens of thousands of dollars of reimbursable insurance claims.
Contact Pathway Insurance at 513-662-7000 for Renter's Insurance Quotes in Cincinnati.
Our agency offers a complete line of products if you're looking for insurance in Cincinnati.
Tags:
Cincinnati Renters Insurance
,
Renters Insurance Cincinnati
,
Renters insurance in Cincinnati