Tow Truck Insurance Alabama
Tow Truck Insurance Alabama – Call Right Now!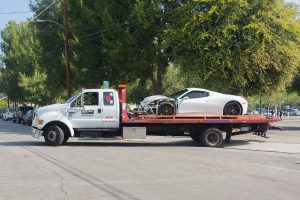 If you're looking for a great deal on Tow Truck Insurance in Alabama you will not find a better insurance broker to work with than Pathway Insurance.
Call 800-998-0662 to speak with one of our Alabama Tow Truck Insurance specialists!
Or if it is more convenient click on any of the links below to submit your information to us for an online quote request 24 hours per day:
Pathway Insurance is a leading insurance agency offering Tow Truck Insurance in Alabama, Georgia, Florida, Mississippi, Texas, New Mexico, Arizona, Colorado, Minnesota, Wisconsin, Michigan, Ohio, Kentucky, Indiana, Illinois, Alaska, Virginia, Tennessee, and the state of Maryland seven days per week.
In addition, we offer an online chat system that is available seven days per week to speak with licensed agents.
Tow Truck Insurance Alabama – Types of Companies We Insure.
We insure nearly every type of towing company no matter if your towing services include repo, roadside assistance, emergency 24 hours per day towing, or contracts towing vehicles to impound lots or junk yards.
In addition, we insure new ventures (when it's not a sham new venture) well-established companies and those with a claims history.
Tow Truck Insurance Alabama – If I Am Cancelled What Are My Options?
Unfortunately, if you were canceled by your Alabama Tow Truck Insurance Company you will find few companies willing to quote your business.
Tow Truck Insurance Companies will normally only cancel policies for some of the below-listed reasons:
Material Misrepresentations on the policy application – that means the tow truck company lied on their application

Too many claims

Tow truck drivers with an unacceptable motor vehicle history

Tow truck companies falsifying claims

Insurance company exits this line of business

Your agent stops representing that particular company

The insurance company learns you are doing repo work when this type of work is unacceptable

Underwriting violations – towing company is violating the standards in place by the insurance carrier
What can you expect to pay for your Tow Truck Insurance Premiums when you get canceled by your insurance carrier?
You might see rate increases anywhere from 30% to 500% depending on the reason why you were canceled.
Some towing companies believe that they can find better rates when they shut down their old company and reopen under a new name.  Is this an effective strategy when you can't find affordable Tow Truck Insurance in Alabama?
No!
Almost invariably Tow Truck Insurance Companies will discover the sham and the newly written policy will be canceled and the Tow Truck Company will be placed on a do not insure list. 
In other words, you just got blacklisted.
What Steps Can You Take to Prevent Cancellations?
First of all, it's important to make sure that any hired drivers have a good historical driving history, that means no tickets, accidents, claims, license suspensions, DUI's, Sr22, or driving behavior that could lead to catastrophic claims.
If you hire drivers who have lots of tickets you should prepare yourself to pay the maximum amount of premiums with the need to purchase insurance from an Alabama High Risk  Tow Truck Insurance Company.
Second – do not turn small claims into the insurance company! 
We will consider additional steps that you can take to limit your exposure to insurance company cancellations in future articles.
Keep in mind if your policy is canceled you will pay significantly more money in terms of insurance premiums.
Tow Truck Insurance Alabama – Call Pathway Insurance Today!
No matter if you are a new business venture, looking for a better deal on your insurance rates, or you have been canceled by your existing insurance underwriter…  We can help!
Call 800-998-0662 to speak with one of our Tow Truck Insurance agents right now, Mon-Fri 9 am-6pm EST.
If you find us after hours or on the weekend use our online chat system or send us a quote requests using any of the links below:
Tags:
Alabama High Risk  Tow Truck Insurance Company
,
Alabama Tow Truck Insurance
,
Alabama Tow Truck Insurance Company
,
Hoover Alabama Tow Truck Insurance
,
Huntsville Alabama Tow Truck Insurance
,
Montgomery Alabama Tow Truck Insurance
,
Tow Truck Insurance Alabama
,
Tow Truck Insurance Birmingham Al
,
Tow Truck Insurance in Alabama
,
Tow Truck Insurance Mobile Alabama
,
Tow Truck Insurance Tuscaloosa Alabama