Car Insurance Cincinnati Ohio
Searching for information about Car Insurance Cincinnati Ohio?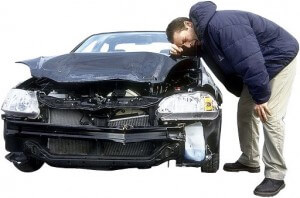 If you're looking for car insurance in Cincinnati Ohio give us a call at 513-662-7000. 
We represent the top rated insurance carriers in this area. You can also receive an online quote by clicking on Pathway Insurance Quotes.
There is one critical step you need to keep in mind when you're shopping for the best car insurance rates in Cincinnati.
Insurance Policies Contain Exclusions That Can Cost You Thousands!
Each insurance company provides their policyholders something called an insuring agreement.
Don't confuse this with the declaration page that you receive with your company at each renewal. The insuring agreement is the heart and soul of your insurance protection because it explains what the insurer will cover, and more importantly what they will not cover.
It's rare that policyholders actually read their insurance policy from cover to cover and that might explain why hundreds of thousands of complaints are filed against insurance companies each year for claim denial!
Four Steps to Avoid a Car Insurance Claim Denial for Car Insurance Cincinnati Ohio
The Very First Step: You should take time to read the entire policy insuring agreement.
Especially should you read your insuring agreement if your insurance carrier notifies you of changes in the terms or conditions of their coverage. Insurance companies have a tendency to make changes within their policies that in some cases are to your detriment!
The Second Step: You should ask for clarifications if you don't understand what you're reading.
Insurance policies are written by… Attorneys that have developed a language that they themselves only understand, that language is called legalese. Your insurance policy is loaded with legalese that may make it difficult for the average person to understand all of the particular facets of your insurance coverage.
Who should you get clarification from? You might first start by contacting your agent as many may feel that they would be in the best position to provide a clarification. However you should be aware that some insurance agents selling insurance coverage may be just as clueless as those who buy the insurance!
But on the other hand there are a few agents who are experts in the insurance arena. For instance we are the only Cincinnati independent insurance agency that offers a coverage checklist that can help policyholders avoid the 90 most frequent claims that are denied by insurance companies that are completely avoidable! Click here to learn more about the Pathway Coverage Checklist.
The Third Step: If you cannot get a clear answer from your insurance agent contact the insurance claims Department.
Why contact the claims Department? Because they are the ones that write the checks for claims and or send out claim denials! If you have a really good insurance agent and they are not aware of what the answer is, they will contact the claims Department for you.
The Fourth Step: Avoid activities that you know are excluded.
Sometimes people like to take shortcuts on their insurance to avoid paying higher insurance premiums. About six years ago a brand-new policyholder came into our office and they wanted car insurance. I personally went through the application with this new client, asking all of the underwriting questions.
One particular question specifically asked if the policyholder was going to use his vehicle for delivering pizzas, newspapers, or food products. He said no, he signed the application and guess what happened three weeks later?
He wrecked his car delivering a pizza!
His insurance company naturally refused to provide coverage and denied the claim and he had to pay $4,000 out of pocket because he decided to tell a little white lie on his insurance application!
In summary you will want to make sure that you invest some time to read your insurance policy, ask for clarifications from your agent or the claims Department if you're not sure if something is covered or not.
Finally don't try to take shortcuts with your insurance policy, it could very well cost you thousands of dollars out of pocket if you do so.
Regrettably Insurance Is Far More Complicated Than the Price You Pay for It. ™
That's why you need a highly skilled agency to care for your insurance needs. Next time you are shopping for Car Insurance, why not call us at Pathway Insurance? 
Tags:
best car insurance rates in Cincinnati
,
car insurance Cincinnati
,
Car Insurance Cincinnati Oh
,
Car Insurance Cincinnati Ohio
,
car insurance in Cincinnati Oh
,
Cincinnati independent insurance agency
,
Cincinnati Insurance Agent