Tow Truck Insurance Louisville Ky
Tow Truck Insurance Louisville Ky ­— BIG Savings!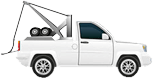 If you're looking for better deals on Tow Truck Insurance in Louisville Kentucky then you need to call Pathway Insurance right now by dialing 1-800-998-0662. 
Pathway Insurance offers Tow Truck Insurance in Kentucky, Tennessee, Indiana, Ohio, Michigan, Wisconsin, Minnesota, Missouri, Texas, New Mexico, Arizona, Georgia, Florida, and the state of Maryland seven days per week.
If you find our website after hours or on the weekend use our online chat system. Licensed agents are available 7 days per week to provide quotes, answer questions, issue policies and provide service for those insured with our company.
Additionally, you can send us requests for quotes and information by using the links below 24 hours per day:
Louisville Kentucky Tow Truck Insurance — Avoid This Method With Your Commercial Insurance. 
There's no question that Kentucky Tow Truck Insurance is expensive. However, in the past some tow truck owners, in an attempt at dodging increased rates because of poor claims experience, have used (somewhat successfully) something we refer to as:
The New Business Venture Loophole. 
What is "The New Business Venture" Loophole? 
Basically, it is a strategy to "close" an existing tow truck company and reopen under a new name. 
In the past, companies would take this approach when they got into trouble with their creditors or were on the receiving end of legal judgments. They assumed that a legal corporation provides a free hand to come and go as they please.
While it is true that a legal corporation is a separate entity from the owner of the business and does, in fact, provide some measure of protection, some tow companies who have gotten into trouble with their insurance companies because of too many claims have found it difficult to stay in business when they are forced into High Risk Tow Truck Insurance. 
So a new strategy was invented called the New Business Venture Loophole. 
This Is How the New Business Venture Loophole Begins. 
Example: Bugsy McCoy Towing receives a cancellation notice from his insurance company due to something called frequency of claims. Bugsy McCoy, the owner, is somewhat perplexed because he doesn't really understand the term "frequency of claims." He calls his agent who patiently explains to Bugsy that frequency of claims means you turn in too many claims. 
 "I've only had five claims in the last three years!" Bugsy exclaims. "How can that be frequent?" 
"Bugsy," Bugsy's agent replies, " insurance companies are really no different than your towing company; let's say you had a customer that cost you $500 every time he called in for a tow. Would you keep him as a customer?" 
"Well, no…" Bugsy tentatively replies. 
"See, in your case, Bugsy, you paid your insurance company $30,000 in the last three years for your insurance, but your insurance company has paid out $120,000 in claims. Would you say that's a winning proposition for your insurance company?" 
"But that's why I buy insurance." Bugsy counters. 
"Well that's true, Bugsy, but in your case, your insurance company has lost $90,000 more than you paid them, so in their eyes, you are a claims machine and they want no more part of that. We can shop around to see what we can find for you, okay?" 
"Okay," Bugsy replies. 
Bugsy's agent gets back to him a few days later. The new rate is triple what he was paying before. 
Bugsy complains to his agent that he can't afford that and will have to go out of business. 
"Well, Bugsy, unfortunately, no one wants to insure you except for this one company, and they need $10,000 down just to start the policy. If you change your mind give me a call." 
What will Bugsy do? In our next article, Bugsy believes he comes up with a good idea to keep him in business and get his insurance rates down to the level he was at before. Will he succeed? 
Don't miss the next article. 
Tow Truck Insurance Louisville Ky — Call Pathway Today. 
Because we specialize in Tow Truck Insurance in Kentucky you can count on us to find the coverage you need for new and well-established tow companies. 
Call us right now by dialing 800-998-0662 or send us a request for quotes 24/7 when you use links below based on your nearest locality: 
Tags:
Georgetown Ky Tow Truck Insurance
,
Hopkinsville Ky Tow Truck Insurance
,
Kentucky Tow Truck Insurance
,
Lexington Ky Tow Truck Insurance
,
Louisville Kentucky Tow Truck Insurance
,
Louisville Ky Tow Truck Insurance
,
Owensboro Ky Tow Truck Insurance
,
Tow Truck Insurance Bowling Green Ky
,
Tow Truck Insurance Covington Ky
,
Tow Truck Insurance Florence Ky
,
Tow Truck Insurance for Louisville Kentucky
,
Tow Truck Insurance for Louisville Ky
,
Tow Truck Insurance Georgetown Ky
,
Tow Truck Insurance Henderson Ky
,
Tow Truck Insurance Hopkinsville Ky
,
Tow Truck Insurance in Covington Ky
,
Tow Truck Insurance in Kentucky
,
Tow Truck Insurance in Louisville
,
Tow Truck Insurance in Louisville Kentucky
,
Tow Truck Insurance in Louisville Ky
,
Tow Truck Insurance Kentucky
,
Tow Truck Insurance Lexington Ky
,
Tow Truck Insurance Louisville Ky
,
Tow Truck Insurance Owensboro Ky
,
Tow Truck Insurance Richmond Ky