Owner Operator Insurance Toledo Ohio
Owner Operator Insurance Toledo Ohio – Contact Us Now!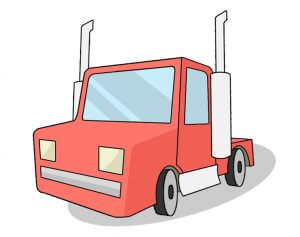 Contact Pathway Insurance weekdays before 5:30 pm EST by dialing 513-662-7000 or 800-998-0662.
You can also reach us through our online chat system, located at the bottom-right of this screen, weekdays before 8:00 pm and weekends before 5:00 pm EST.
To request a free quote any time, click on one of the options below to fill out our digital quote form:
Toledo Ohio Owner Operator Insurance – Unfortunate Andy (Part Three)
In our previous blog post, we began to talk about Unfortunate Andy's Ohio Commercial Auto Insurance policy.
As a refresher, Andy chose to purchase a specified causes of loss policy instead of the more robust protection offered by the Comprehensive Coverage option.
The following is a list of the specific forms of damage for which Andy's policy will provide  coverage:
Fire, lightning, or explosion;

Theft;

Windstorm or hail;

Earthquake;

Flood or rising water;

Malicious mischief or vandalism;

The stranding, sinking, collision, burning, or derailment of any conveyance in or upon which your insured auto is being transported; or

Collision with an animal or bird.
When Andy's insurance agent Ted heard from Andy that he was planning to change careers and become an owner-operator, he was a bit concerned.
As we mentioned previously, Andy's nickname in some circles is Unfortunate Andy, and with good reason: Andy seems to be highly prone to accidents.
Serious accidents on the factory floor at Andy's former place of work were exceedingly rare, yet Andy managed to be involved in not one, not two, but three serious workplace catastrophes that caused considerable property damage and left Andy hospitalized for minor injuries every time.
So, knowing Andy's history, Ted counseled him to go with the Comprehensive Coverage option, instead, because it provides coverage for a much broader spectrum of claims events.
Andy disagreed, however. He preferred to save some money on his premium payments by opting for the less expensive Combined Additional Coverage.
"After all," he reasoned, "the policy lists pretty much everything I can think of that could cause damage."
Ted said he could think of a more than a few things that aren't on the list, but Andy had made up his mind.
Next time, we follow Andy on the job.
Owner Operator Insurance Toledo Ohio – Request a Quote Today!
You can request a free quote any time, day or night, weekday or weekend, by filling out our online form located on our Truck Insurance Quotes page.
To speak with an agent over the phone, dial 513-662-7000 or 800-998-0662.
Additionally, you can request a free quote by speaking with an agent over our online chat system. To start a chat session, click on the yellow sticky note icon in the bottom-right.
Tags:
Maumee Ohio Owner Operator Insurance
,
Monclova Ohio Owner Operator Insurance
,
Oregon Ohio Owner Operator Insurance
,
Owner Operator Insurance for Maumee Ohio
,
Owner Operator Insurance for Monclova Ohio
,
Owner Operator Insurance for Oregon Ohio
,
Owner Operator Insurance for Rossford
,
Owner Operator Insurance for Toledo Ohio
,
Owner Operator Insurance in Maumee Ohio
,
Owner Operator Insurance in Monclova Ohio
,
Owner Operator Insurance in Oregon Ohio
,
Owner Operator Insurance in Rossford
,
Owner Operator Insurance in Toledo Ohio
,
Owner Operator Insurance Maumee Ohio
,
Owner Operator Insurance Monclova Ohio
,
Owner Operator Insurance Oregon Ohio
,
Owner Operator Insurance Rossford
,
Owner Operator Insurance Toledo Ohio
,
Rossford Owner Operator Insurance
,
Toledo Ohio Owner Operator Insurance