Landlord Insurance Cincinnati
Are You Looking for Landlord Insurance in Cincinnati?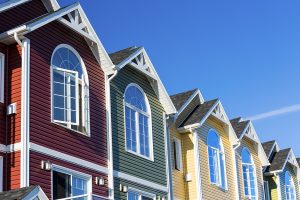 Call 513-662-7000 or 800-998-0662 to speak with one of our Ohio Landlord Insurance representatives about your insurance needs for your investment properties Monday – Friday 9AM – 5:30PM (EST). 
We offer Landlord Insurance in Ohio, Kentucky, Michigan, Indiana, Tennessee, Minnesota, Georgia, Maryland, and Florida and through our agent referral network in the remaining states.
Or Click on Landlord Insurance Cincinnati to send us your request for quotes 7 days per week.
Cincinnati Landlord Insurance – What is Available?
Investment properties can include single-family rental units, or multi unit apartment buildings. You can request quotes 24/7 when you click:
If you own single-family or multi-unit rental real estate you cannot insure said property under a typical homeowner's insurance policy. The reason why is very straightforward – Homeowners insurance policies are designed for owner occupied properties. 
In the event a standard home policy is purchased for a property  you do not maintain as your primary and principal residence the insurance company will likely refuse to pay any claims associated with that property, so it's important you purchase the correct policy.
The most common policy type available for landlords with 4 rental units or less is the Dwelling Fire Policy. Agents will sometimes refer to such policies as landlord home policies, but they are not the same as a traditional home policy. 
If you own a building with more than 4 units a commercial property policy form will be necessary and we offer the best options for apartment buildings in Ohio.  If you own apartment buildings click on the below links to obtain additional information and quotes 7 days per week:
Landlord Insurance Cincinnati – What are the Options?
The landlord policy is typically available in 3 different policy forms:
DF-1 Basic Form- Click here to see what typically is covered under the DF-1
DF-2 Broad Form- Click here to see what typically is covered under the DF-2
DF-3 Special Form- Click here to see what typically is covered under the DF-3
It Is Important for You to Understand the Benefits and or Limitations of Each Landlord Insurance Policy Form.
If you select a DF-1 policy for your rental because it's the cheapest insurance option, and your roof collapses because of the weight of snow or ice there is no coverage under this policy form.  Or let's assume a water pipe breaks and ensuing damage is caused, no coverage is available under the DF-1.  (Read what is covered under the DF-1)
Carefully select the policy that is best for your circumstances and budget.  The DF-1 is the least expensive but has the most limitations of coverage while the DF-3 policy offers all risk on your Coverage A (and replacement cost coverage in most cases) in comparison to the DF-1 which only covers 8 different perils. Check your individual policy for complete details. Vandalism or Malicious Mischief may not be automatically covered under the DF-1 with all insurance companies offering rental insurance policies in Cincinnati but may need to be added as an option.
Additionally the DF-1 policy form is settled on an actual cash value basis (ACV) meaning that a deduction for depreciation is taken into consideration when settling your claim.
What does a deduction for depreciation signify?  Generally it means the insurance company will determine the value of the property based on an estimated amount of the destroyed item at the time of loss.  For instance, if your insurance company considers the life expectancy of a roof to be 20 years and your roof is 10 years old at the time of a loss the insurance company will (in addition to your deductible) subtract 50% from the loss amount!
So if the cost to replace a roof is $8,000 the insurance company subtracts $4,000 because of depreciation and then subtracts your deductible from that figure. (Ouch)
A replacement cost loss settlement only subtracts the deductible.  So as you can see replacement cost is a superior option, but the cost is more for this coverage so you should choose your coverage wisely to fit your budget and your circumstances. 
To Find an Insurance Company Offering the Best Price on Ohio Landlord Insurance Call 513-662-7000 or Click Ohio Landlord Insurance.

Tags:
Apartment Building Insurance Georgia
,
Apartment Building Insurance Indiana
,
Apartment Building Insurance Ohio
,
Apartment Building Insurance Tennessee
,
Best landlord insurance Ohio
,
Cincinnati landlord insurance
,
Florida Apartment Building Insurance
,
Insurance for Rental Units in Cincinnati
,
Kentucky Apartment Building Insurance
,
Kentucky landlord insurance
,
Landlord Insurance Cincinnati
,
Landlord Insurance Florida
,
Landlord insurance in Cincinnati
,
Landlord Insurance Indiana
,
Landlord Insurance Minnesota
,
Landlord Insurance Tennessee
,
Landlord policies in Cincinnati
,
Michigan Apartment Building Insurance
,
Michigan Landlord Insurance
,
Ohio investment property insurance
,
Ohio landlord insurance