Landlord Insurance Kentucky
Landlord Insurance Kentucky – Great Deals Are One Call or Click Away!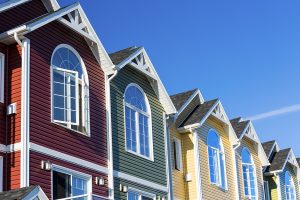 Looking for better deals on Landlord Insurance in Kentucky? If so contact Pathway Insurance by dialing 1-800-998-0662 Monday through Friday until 6 PM EST by phone, or up until 8 PM by means of our Chat system.
We insure apartment buildings, single-family residential units, strip malls, office buildings, warehouses, and vacant commercial Properties.
We offer highly competitive rates for Apartment Building Insurance in Kentucky, Ohio, West Virginia, Virginia, Michigan, Wisconsin, Minnesota, Illinois, Missouri, Tennessee, Alabama, Georgia, Florida, Mississippi, Texas, New Mexico, Arizona, Colorado, Alaska, and the state of Maryland.
Click any of the links below to request quotes or information based on your insurance requirement or nearest location:
Kentucky Apartment Building Insurance
Kentucky Landlord Insurance – Up to 4 units
Business Insurance Office Building Kentucky
Strip Mall Insurance Kentucky
Insurance for Warehouses Kentucky
A number of top-rated Lexington Ky Warehouse Insurance Companies are available to bid on your business contact Pathway Insurance by dialing 1-800-998-0662.
Landlord Insurance Kentucky — the Challenges You Face!
The first challenge is finding a company willing to offer Kentucky Landlord Insurance!  The reason why this is a challenge is that quite frankly there are very few Kentucky Landlord Insurance Companies.
Why?
In one word: Losses!                                                                                           
Apartment buildings, office building complexes, strip malls, warehouses and vacant properties represent a significant potential monetary payout for losses including catastrophic weather-related events in Kentucky.
For this reason, you will not find many options for Landlord Insurance in Kentucky. However, the agents of Pathway Insurance can help you find exactly what you need when you need it in most instances.
The second challenge is finding affordable pricing. Because of limited availability, you can expect to pay more money for Kentucky Landlord Insurance compared to homeowners insurance.
Often real estate investors will not fully insure their properties or purchase coverage forms that are limited in extended coverage.
For example, there are three specific coverage forms available for Commercial Property Insurance in Kentucky.
Technically a fourth option is available but only with a limited number of companies called a Business Owners Policy.
Traditional policies for Landlord Insurance in Kentucky, especially if they are commercial buildings are typically provided under something called a Commercial Package Policy. A Commercial Package Policy is similar to a restaurant that offers a buffet.
The patrons of the typical restaurant buffet are able to choose exactly what they desire from the entrées, and side items that are available.
A Commercial Package Policy allows you to add certain protection elements to your overall commercial insurance needs such as liability, building property coverage, automobile insurance, loss of rental income, business personal property, and a number of other features whereas a Business Owners Policy (BOP) may include all of these other coverage features automatically.
If it is possible in your area to purchase a Business Owners Policy for Landlord Insurance in Kentucky you will find a more feature and benefit rich option.
The third challenge is choosing your protection wisely — this is where we can help you. One of our agents will help you to see what your choices are, point out any noticeable gaps in coverage and make recommendations based on your individual preference.
For instance some clients insured with Pathway Insurance are more concerned about price, others are concerned about coverage, and still, others are seeking a balanced position between price and coverage.
That preference is yours to ultimately choose since you are the policyholder and would need to live with any decisions that are made in terms of procuring insurance.
Example: One policyholder decided they were more concerned about price and chose the basic coverage form. Unfortunately, they chose poorly because a broken water pipe led to a $15,000 claim that was denied by their insurance company based on the fact that water claims are not covered under the basic policy form!
The insured decided the basic policy form was not sufficient for his needs only after he paid a $15,000 financial penalty.
Choose your options wisely, claims not covered by your policy would need to be paid out of pocket!
Landlord Insurance Kentucky —Great Deals Are One Simple Call or Click Away!
If you're looking to save money, improve your coverage or you need to fire your existing agent Pathway Insurance is an agency you can count on when you need Landlord Insurance Kentucky!
Call us direct by dialing 1-800-998-0662, chat with a licensed agent using our online chat system seven days per week, or request information by using one of the links listed below based on the type of commercial insurance you need for your building(s):
Kentucky Apartment Building Insurance
Kentucky Landlord Insurance – Up to 4 units
Business Insurance Office Building Kentucky
Strip Mall Insurance Kentucky
Insurance for Warehouses Kentucky
Tags:
Apartment Building Insurance Bowling Green Ky
,
Apartment Building Insurance in Kentucky
,
Apartment Building Insurance Newport Kentucky
,
Bowling Green Kentucky Landlord Insurance
,
Building Insurance Kentucky
,
Building Insurance Newport Kentucky
,
Business Insurance Office Building Kentucky
,
Commercial Building Insurance Bowling Green Kentucky
,
Covington Kentucky Apartment Building Insurance
,
Covington Kentucky Commercial Building Insurance
,
Covington Kentucky Strip Mall Insurance
,
Florence Kentucky Strip Mall Insurance
,
Florence Kentucky Warehouse Insurance
,
Insurance for Apartment Buildings Kentucky
,
Insurance for Apartment Buildings Louisville Kentucky
,
Insurance for Warehouses Kentucky
,
Insurance for Warehouses Louisville Kentucky
,
Kentucky landlord insurance
,
Landlord Insurance Covington Kentucky
,
Landlord Insurance in Kentucky
,
Landlord Insurance Kentucky
,
Landlord Insurance Lexington Kentucky
,
Lexington Apartment Building Insurance
,
Lexington Kentucky Office Building Insurance
,
Lexington Kentucky Strip Mall Insurance
,
Lexington Ky Warehouse Insurance
,
Lexington Ky Warehouse Insurance Companies
,
Louisville Landlord Insurance
,
Newport Kentucky Landlord Insurance
,
Office Building Insurance Louisville Kentucky
,
Strip Mall Insurance Bowling Green Kentucky
,
Strip Mall Insurance Kentucky
,
Strip Mall Insurance Louisville Kentucky
,
Strip Mall Insurance Newport Kentucky
,
Warehouse Insurance Covington Kentucky
,
Warehouse Insurance Newport Kentucky