Best Coverage Options for Business Auto Insurance Cincinnati.
Business Auto Insurance Cincinnati-Many Choices, Why Choose Us?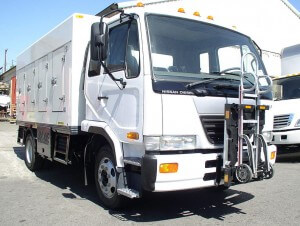 Call the business insurance experts at Pathway Insurance at 513-662-7000 when you're looking for business auto insurance in Cincinnati.
We provide business auto insurance in the states of Ohio, Kentucky, Michigan, Georgia and Indiana.
Business Auto Insurance Is More Complicated Than You Might Realize!
There are a number of reasons why business automobile insurance is confusing. Fundamentally it's due to the fact very often small business owners confuse individual automobile insurance with business auto insurance in Cincinnati.
To illustrate let's take a look at the personal motor vehicle policy. The auto insurance plan will list each vehicle the policy limits and insurance deductibles if applicable. Also some personal vehicle policies include a provision for immediate insurance coverage for recently purchased automobiles.
You ought to know that your business auto insurance policy might not incorporate any sort of provision for automatic coverage for newly acquired cars or trucks.
You should be aware the fact that the business auto insurance policy may not include any specific provision for automatic coverage for recently purchased vehicles.
Business auto insurance decides coverage by something known as the auto designation symbols.
Auto Designation Symbols What Are They?
Designation symbols are simply the insurance policy meaning of what automobiles are insured, and the way they are protected by the insurance policy.
For instance a symbol 1 designation on the business auto policy will protect any vehicle bought, and a symbol seven exclusively covers vehicles within the Policy declaration page where a premium is charged.
The easiest way to obtain a claim denial will be to mix up the individual automobile policy with the business auto policy, presuming there isn't any distinction between the 2 types of policies.
That's why you may need to work with an Independent insurance agency that can talk about these small details so that you do not by mistake wind up making payments on the claim out of your back pocket!
If You Need to Review Your Business Auto Insurance Contact Pathway Insurance!
Pathway Insurance offers business insurance coverage through top rated carriers in the region.
To obtain business insurance quotes, please call 513-662-7000 and speak with one of our professional agents.
Please note agents offering business insurance in other states:
Pennsylvania Commercial Insurance: http://www.humphriesinsurance.com/
Tags:
business auto insurance
,
Business Auto Insurance Cincinnati
,
business auto insurance in Cincinnati
,
Pathway Insurance