Tow Truck Insurance Indianapolis
Tow Truck Insurance Indianapolis — Lower Rates Now Available!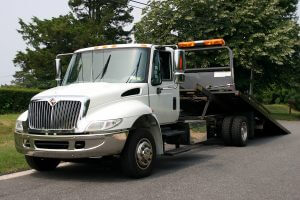 If you are looking for lower rates on Tow Truck Insurance in Indianapolis or any place in the great state of Indiana call Pathway Insurance by dialing 1-800-998-0662 until 5 PM CST or you can speak with licensed agents up until 7 PM CST when you use our chat system.
Pathway is a leading insurance agency providing Tow Truck Insurance in Indiana, Illinois, Wisconsin, Minnesota Ohio, Michigan, Missouri, Kentucky, Tennessee, Virginia, Georgia, Florida, the state of Maryland, Texas, New Mexico, Arizona, and Alaska.
We offer great rates on Commercial Auto Insurance, Indiana Garage Keepers Insurance, on Hook insurance, for garages and car dealerships offering incidental towing services, towing service companies, and companies that specialize in repo.
If you need commercial insurance we can help you find it.
You can also send us a request for quotes 24 hours per day by clicking any of the links below:
Tow Truck Insurance Indianapolis Indiana — Avoid Using

Creative Ways to Buy Tow Truck Insurance Part three recap.
In a series of previous articles we learned about "Tricky" Ricky a wanna be entrepreneur who gets the bright idea of starting up a tow truck company with his brother Sammy.
They buy an old Ford F150 that have been converted into a wrecker and Ricky's brother Sammy decides that he wants no part in the business despite investing some time and money after he learns that commercial insurance will cost as much is seven times more than what they paid for the truck.
Ricky can't afford that much in premiums so he decides to call his agent that cares for his car insurance and is able to slip on his truck without disclosing that it's really a commercial vehicle.
Ricky received a telephone call from a Mr. Dudley Dew Right who was merely following up with the quotes he had sent to Ricky; Ricky tells Dudley that he bought insurance from XYZ Auto Insurance Company.
Dudley is pretty sure that company doesn't sell tow truck insurance so in the interest of trying to protect Ricky from a bad insurance agent, Dudley calls that company only to find out correctly that the
y do not sell tow truck insurance after speaking with Stan Earnest, sales manager for XYZ Auto Insurance Company.
We will learn more about some backend information that happens between Dudley and Stan Earnest in a future article.
Let's now pick up where we left off, Ricky has added his commercial tow truck to his personal auto policy and now he is in business.
Tow Truck Insurance Indianapolis Indiana — Avoid Using

Creative Ways to Buy Tow Truck Insurance Part 4.
Surprisingly Tricky" Ricky's new tow business is a smashing success leaving his brother Sammy quite envious, let's find out what happened.
Ricky after securing his insurance heads down to the racetrack and good fortune is shining upon his shoulders that night because in the space of a few hours there are two wrecks, and several blown engines they require vehicles to be towed away.
Ricky pockets $1000 for his work in one night, he is so excited!
Remarkably no tow companie
s ever thought about staking out the local racetracks and Ricky quickly corners the market and his reputation begins to spread far and wide through social media.
Ricky is so busy he thinks about approaching his brother to ask him to reconsider a partnership.
Ricky calls Sammy on his cell phone, "yo-yo Sam Bone (nickname for his bro) I need some help can you rejoin the team and we will be 50-50 partners again?"
Ricky tells Sammy about all the money he's making and he even agrees to buy the next truck in cash to compensate Sammy for his initial investment.
Sammy agrees because maybe "Tricky Ricky" has turned the corner, he did ask Ricky, "Did you get that insurance squared away?"
"No problem Sam Bone we got the insurance we need and I got the cash to pay for it." Ricky confidently replied.
"Okay big brother I'm in." Sammy exclaims.
Since the first F150 that had been converted into a wrecker seem to do the job fine they looked around for another similar truck, found what they needed and purchased the conversion kit online.
Ricky calls his personal car insurance agent to add the second wrecker to his policy.
Ricky's agent simply added the vehicle with no questions asked.
Three months later Sammy would deeply regret his decision to join up with his brother in a partnership, we will learn more about this later.
Next we are going to revisit a conversation between Mr. Dudley Dew Right and Stan Earnest sales manager of XYZ Auto Insurance Company.
Tow Truck Insurance Indianapolis Indiana — New Company with Low Rates!
If you have not obtained new quotes from Pathway Insurance recently for Indianapolis Tow Truck Insurance you may be overpaying by thousands of dollars!
If you find our website through the week up until 5 PM CST call 800-998-0662 to speak with a licensed agent.  If you find our website after these hours click on the chat button to be connected to an online licensed agent up until 7 PM CST.
You can also send us your request for quotes 24/7 by clicking the link below of your closest location:
Tags:
Anderson Indiana Tow Truck Insurance
,
Carmel Indiana Tow Truck Insurance
,
Fishers Indiana Tow Truck Insurance
,
Indianapolis Tow Truck Insurance
,
Muncie Indiana Tow Truck Insurance
,
Paris Would Indiana Tow Truck Insurance
,
Tow Truck Insurance Anderson Indiana
,
Tow Truck Insurance Carmel Indiana
,
Tow Truck Insurance Fishers Indiana
,
Tow Truck Insurance for Anderson Indiana
,
Tow Truck Insurance for Carmel Indiana
,
Tow Truck Insurance for Fishers Indiana
,
Tow Truck Insurance for Indianapolis
,
Tow Truck Insurance for Muncie Indiana
,
Tow Truck Insurance for Paris Would Indiana
,
Tow Truck Insurance in Anderson Indiana
,
Tow Truck Insurance in Carmel Indiana
,
Tow Truck Insurance in Fishers Indiana
,
Tow Truck Insurance in Indianapolis
,
Tow Truck Insurance in Muncie Indiana
,
Tow Truck Insurance in Paris Would Indiana
,
Tow Truck Insurance Indianapolis
,
Tow Truck Insurance Muncie Indiana
,
Tow Truck Insurance Paris Would Indiana