Condo Insurance Cincinnati
Are You Looking for Condominium Insurance in Cincinnati?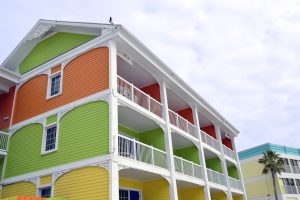 Contact our professional independent insurance agents by calling 513-662-7000.  Or click on Cincinnati Condo Insurance to begin an online condo insurance quote available in all 50 states.
If you are purchasing a new condominium, or if you already own a condominium, there are several distinct differences in coverage that you need to be aware of.
Some believe that a Cincinnati Condominium Insurance policy is no different than a renter's insurance policy.  While it's true that a condominium policy mimics a renters insurance policy covering your personal property. 
A condominium policy can also provide building additions, or betterment coverage as an optional endorsement on the condo insurance policy.
Condominium building additions or betterment coverage will provide the condominium owner extra insurance coverage to cover what the master condo association policy will not cover.
What Is a Master Condo Association Policy in Cincinnati?
This is a commercial insurance policy that provides liability coverage, and coverage for the condo buildings themselves.   So in other words if a fire or a tornado destroys a condo, the master condo association policy will provide funds to rebuild the structure of the condo and possibly the inside of the condo units themselves.
You Must Read Your Master Condo Association Policy to Understand What Is Covered, and Not Covered.
Here's the Catch-22 with the master condo association policy.  Each policy can be uniquely different in what they will cover, and what is not covered.  The condominium master association policy might provide coverage to the inside units themselves, leaving the individual condo unit owner only responsible to cover the upgrades to the condo.  
Or the master association policy may only provide coverage to the bare walls of the condominium itself.  In other words, the condominium owner would need to pay all expenses to rebuild the condo on the inside.  
A basic condominium insurance policy in Cincinnati may not provide funds to rebuild the inside of your condominium.
It may only provide funds to replace your personal contents!
There Is One Additional Exposure That Condominium Owners Face
There is one additional exposure that condo owners in Cincinnati face that could leave you on the hook to pay tens of thousands of dollars out of pocket, an exposure that your condo association master insurance policy will not pay, nor your individual condo insurance policy without this specific but most important endorsement.
If you decide to purchase your condominium insurance from our agency we will help you to understand what this added exposure is so that you can safeguard your financial assets.
If You Need Condo Insurance in Cincinnati Call 513-662-7000 or click on Ohio Condo Insurance for an instant quote.
Tags:
Condo Association policy in Cincinnati
,
Condo Insurance Cincinnati
,
Condo insurance in Cincinnati
,
Condo insurance Ohio
,
Condominium insurance in Cincinnati
,
condominium insurance policy Cincinnati
,
condominium insurance policy in Cincinnati
,
Independent insurance agent
,
Ohio Condo Insurance