Tow Truck Insurance Kettering Ohio
Kettering Ohio Tow Truck Insurance – 3 Great Ways to Get a Quote!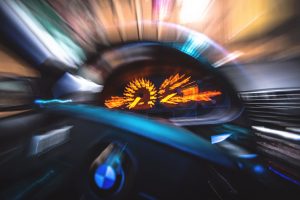 Did you know that we offer three great ways to request a free quote on Tow Truck Insurance in Kettering Ohio and the outlying areas?
Well, you do now!
The first is through a good, old-fashioned phone call. You can reach us directly by dialing 513-662-7000 or toll-free by dialing 800-998-0662. Our office is open for calls every Monday through Friday from 9:00 am to 5:30 pm Eastern Standard Time.
The second way you can reach out to us is via our online chat system.
We monitor this system every Monday through Friday until 8:00 pm and every Saturday and Sunday until 5:00 pm EST. Just click on the chat widget at the bottom of this screen and we will take down your contact information so that a licensed agent can reach out to you at a convenient time.
The third way you can contact us is through our online quote request system.
This service is available twenty-four hours a day, seven days a week, so feel free to access it any time. Just click on one of the locations listed below and fill out the form. An agent will be alerted to begin the quote process and to contact you. It's that easy!
Recap of Our Previous Entry
In our last episode, we learned that a young and relatively new tow truck driver named Larry G. was the only employee of Sam's Super Speed Towing who was able to meet Sam's goal of keeping his drivers' average times below the 19 minute mark.
Sam awarded Larry G. the bonus, as promised, and then gave a pep talk to the rest of the crew to follow Larry G.'s example.
Now let's get back to the story…
Tow Truck Insurance Kettering Oh – Sam's Super Speed Towing Part 9
As the new work month begins, some of Sam's tow truck operators are enthusiastic and motivated to work toward earning the monthly bonus awarded for fast arrival times.
At the same time, some of the drivers have grown to resent Sam's new speed-focused policies, and they have also grown to resent Larry G. and the other drivers for pursuing the goal so fervently.
"I don't care what it does for business; this policy just doesn't seem safe," says Mike, a long-serving veteran of Sam's Super Speed Towing. He is confiding his thoughts in another long-time employee, who also agrees that these policies are no good.
They mostly keep these opinions to themselves, though, and do their best to be quicker and more efficient on the job.
Meanwhile, most of the other drivers are determined to outperform Larry G.
Is trouble brewing for Sam's Super Speed Towing? Find out in Part 10!
Kettering Oh Tow Truck Insurance – For Quotes and Coverage Call or Click Today!
Call Pathway Insurance for quotes and coverage at all 513-662-7000 or 800-998-0662 or click below to request a quote online:
Tags:
Hudson Ohio Tow Truck Insurance
,
Kettering Oh Tow Truck Insurance
,
Kettering Ohio Tow Truck Insurance
,
Kettering Tow Truck Insurance
,
Marysville Ohio Tow Truck Insurance
,
Ohio Tow Truck Insurance
,
Tow Truck Insurance Chillicothe Oh
,
Tow Truck Insurance in Kettering
,
Tow Truck Insurance in Kettering Ohio
,
Tow Truck Insurance in South Euclid Ohio
,
Tow Truck Insurance Kettering Oh
,
Tow Truck Insurance Kettering Ohio
,
Wadsworth Ohio Tow Truck Insurance
,
Willoughby Oh Tow Truck Insurance