Office Building Insurance Indiana
Office Building Insurance Indiana — Super Low Rates Now Available!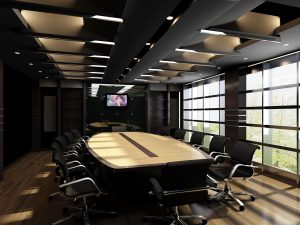 If you own or manage commercial office buildings and you are looking for better deals on Office Building Insurance in Indiana then look no further than Pathway Insurance!
Call to speak with one of our specialist agents by dialing 1-800-998-0662 up until 5 PM Central Standard Time or, if you find us on the weekend, click on our chat system to see if a licensed agent is available to obtain your basic information.
One final option is available to send your request for information around the clock by clicking any of the links below based on your nearest geographic location:
Pathway insurance, as an independent insurance agency, represents a number of top-rated companies offering Office Building Insurance in Indiana, Ohio, Kentucky, Illinois, Michigan, Wisconsin, Minnesota, Missouri, Colorado, Arizona, Alaska, New Mexico, Texas, Mississippi, Alabama, Georgia, Florida, Virginia, West Virginia and the state of Maryland. 
Office Building Insurance Indiana — Taking This Shortcut Will Cost You Money!
As was mentioned in a previous article that you can read by clicking on Office Building Insurance Ohio, in a series of articles we are going to examine one particular shortcut real estate investors or business owners make either intentionally or by accident when insuring their owned commercial buildings by means of a fictitious claims scenario involving Dan the Man, a real estate investor.
Dan's mistake is an easy one to make because of the complexity of insurance requirements. The fact is, in some cases, insurance may not make a whole lot of sense to us much of the time, but when you look at the big picture you will understand why insurance companies take the position that they do in terms of the property insurance amounts insurers require you to buy to stay in compliance.
Dan's mistake is based on a term we will discuss later called Market Value versus Replacement Cost and Coinsurance.
You will learn the difference between Market Value Coverage and Replacement Cost Coverage and how it will affect you when you have a claim, no matter if it's a big claim or small claim on any of your real estate holdings.
We will also explain why insurance companies require policyholders to purchase certain amounts of coverage. You will also become quite familiar with a provision called coinsurance. We will break it down for you to the smallest detail so you can know without hiring a lawyer to explain it to you.
But as was true in our past article, I would like to reemphasize our previous disclaimer:
Insurance policies and endorsements may differ from company to company. The very policies that you purchase may differ because certain endorsements are included or they are missing, so you should not rely exclusively on what is written on our websites, posts, articles, or comments, as they may not apply in your case or in a different state where insurance laws likely differ.
Base your knowledge on what is covered or not covered by your actual policy by reading it thoroughly.
Indiana Office Building Insurance — How Much Should You Insure Your Building For?
That is an easy and tough question all at the same time.
Some real estate investors want to insure their properties at the market value of those properties.
Insuring your properties to what they are worth seems to make intuitive sense, doesn't it?
However, this does not take into consideration actual cost for construction, which more than likely will be significantly different.
Also, local ordinances may have changed since your building was constructed. Building updates acceptable years ago may not be "up to code" today and older buildings are, in most instances, "grandfathered in" to prevent the building owner from incurring significant out of pocket expenses to bring everything "up to code."
Can you imagine how expensive it would be for you as a real estate investor if you had to update your building every time a new code came out?
Because newer construction or remodeling will require you to remodel or rebuild under the new code it may be significantly more expensive. Hence, it is not typically recommended that you insure your buildings at market value these days. Still, insurance companies will allow you to do that as long as you are awarethat a coinsurance factor will come into play.
We will get into coinsurance later.
Indiana Office Building Insurance — Read All of Our Posts.
Stay tuned to our next article as we will receive some background information about Dan that helps us to understand the decisions he made. We will also discuss what you can do differently to avoid the mistake that cost him a significant amount of money because he did not understand the difference between Market Value and Replacement Cost, which violated the Coinsurance Provision within his policy.
Trust us when we say that if you follow the same steps Dan took in this fictitious claims scenario you will lose money — and a lot of it.
Learn from the mistakes of others so that you do not pay the price yourself.
Indiana Office Building Insurance — Call Us for Better Options
When you call 1-800-998-0662 as you are shopping for Indiana Office Building Insurance you can count on us to listen, understand any problems you may be facing, and to provide you solutions to meet your individual needs in most instances.
As one of the leading agents offering Commercial Building Insurance we are also available seven days per week when you use our chat system.  Send us a message through our chat system when it is not active and we will get back with you soon. You can also chat with us live when our system shows an agent is available.
One final way to send us a request, even if it is 3 o'clock in the morning, is by using our online quote request system. Choose the area closest to your location, click the link, complete a few details and one of our agents will get back with you soon:
Tags:
Fort Wayne Indiana Office Building Insurance
,
In Office Building Insurance
,
Indiana Office Building In
,
Indiana Office Building Insurance
,
Office Building Insurance Carmel Indiana
,
Office Building Insurance Evansville Indiana
,
Office Building Insurance In
,
Office Building Insurance in Indiana
,
Office Building Insurance Indiana
,
Office Building Insurance Indianapolis
,
Pathway Insurance
,
South Bend Indiana Office Building Insurance