This is the second reason why insurance rates are going up for greater Cincinnati residents.
In our previous article we discussed how insurance companies may be increasing insurance rates for greater Cincinnati residents because of losing so much money on their investment portfolios.  Investment gains for an insurance company indirectly offset insurance premium rates and since so much money has been lost on their investments, insurance companies are raising rates to offset those investment losses.
If you receive a rate increase on your greater Cincinnati insurance policy click here for a new rate quote.
The second reason why insurance rates are going up for greater Cincinnati residents is due to the fact that insurance companies take into consideration your personal credit when setting premium rates.
Because of the recession borrowers are struggling to pay off debts and credit scores are plunging.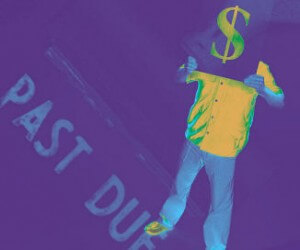 To add insult to injury banks are closing accounts and reducing credit card limits for even those who pay all their bills on time. A study completed by Fair Isaac— the creator of the widely used FICO credit score — shows that over 8 million consumers' credit scores fell from the end of October 2008 through April 2009 because they had their available credit reduced by an average of $5,100 by banks.
When your credit limits are reduced it causes your credit score to drop.  One small business owner had a business line of credit reduced and his credit score dropped from 740 to 673 in just three weeks.
This is how a credit score drop will make your insurance premiums increase:
At each renewal term your insurance company may reevaluate your credit, commonly known as your insurance score.  If your credit score has dropped your insurance premiums will likely be increased.
In fact, to go from really great credit, to very bad credit may doubled or even triple your insurance premiums with some companies.
That's exactly what happened to Barbara.  She had been with her previous insurance company for some time and after they ran an updated credit score her home premium doubled and her car insurance rates increase by 50%.  Granted she had a few hits on her credit record but her former insurance company increased her premium rates by over $1,400 per year all because of her credit score!
Fortunately our local Cincinnati based independent agency was able to help Barbara save a significant amount of money on her car and home insurance. Keep in mind that some insurance companies penalize you with drastic rate increases if your personal credit takes a nose dive. Other companies do not place as much emphasis on personal credit when setting insurance rates.
If you think you are being penalized because of a low credit score, click here and you can receive up to seven instant rate quotes.
In a future article I will show you how to make sure you that you get the best possible rate on your insurance every time that your policy renews.
In our next article we will discuss the third reason why greater Cincinnati residents will be seeing rate increases on their insurance policies.