Tow Truck Insurance Virginia Beach
Tow Truck Insurance Virginia Beach — Fast Quotes & Low Down Payments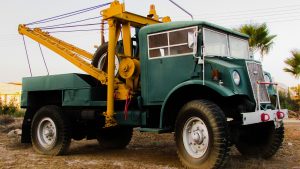 If you're looking for Tow Truck Insurance in Virginia Beach reach out to speak with the agents of Pathway Insurance by calling 800-998-0662 Monday-Friday until 6 PM EST.
We offer many options for Tow Truck Insurance in Virginia and throughout the country seven days per week.
Because we are a broker, we have the ability to find a company offering competitive rates for your individual needs no matter if you are a new business, well-established with a clean claim record, or you have been canceled because of claims and need alternative coverage.
In addition, licensed agents are available on the weekends until 5 PM EST by means of our online chat system. Click on our chat button to reach out to us or call us throughout the week.
If it is more convenient, you can use our online quote request submission system by clicking a link you see below. Please choose the link of the city in which your business is closest:
Tow Truck Insurance Virginia Beach — TRUCKING INSURANCE MISTAKES RECAP PART TWO.
In part two we learned that it is important to reinstate your commercial insurance as soon as possible. This includes making up your missed payments, any late fees or cancellation fees, and signing a statement of no loss.
A statement of no-loss means that you are providing a written guarantee to your insurance company that you have not had any claims between the time of your policy cancellation and its reinstatement.
We also learned that if you had a claim while your policy was canceled the insurance company will not reinstate your policy.
As the business owner, YOU would be responsible for paying the claim OUT OF POCKET, and you will have no choice but to obtain insurance through another company. If your company knows that you had a claim while your policy was canceled, in most instances they simply no longer wish to care for your insurance.
We also discussed why it's important for you not to sign a statement of no loss when you have, in fact, had a claim. To sign a no loss form and then subsequently submit a claim to the insurance company is INSURANCE FRAUD, a criminal offense in which you may be prosecuted and go to jail for many years.
Tow Truck Insurance Virginia Beach — TRUCKING INSURANCE MISTAKES PART THREE.
In this post covering TRUCKING INSURANCE MISTAKES, we are going to talk about the dangers to your livelihood if you allow your business insurance policy to cancel due to non-payment.
Let's get this out of the way right up front:
DON'T LET YOUR BUSINESS INSURANCE POLICY LAPSE!
Your insurance policy is just as important as the maintenance and operation of your vehicles.
Without Insurance, you will lose your customer contracts, be in violation of state and federal law in most cases, and essentially be out of business.
What would happen to your reputation if your customers became aware that you handle personal bills like commercial insurance in a haphazard way?
For instance, let's assume you requested a certificate of insurance to be sent to one of your customers and the next day your policy lapses. The agent or company that submitted that certificate of insurance is obligated to contact that customer to revoke the certificate of insurance, making the customer aware that your policy is no longer in force because you failed to make your payments.
How embarrassing would it be for you if you let your insurance policy lapse and your customer became aware of it?
It's vital for business owners to take steps to make sure they have the funds to pay for their commercial insurance.
Here's the other issue you face if you allow your policy to lapse because of nonpayment:
Insurance companies DO NOT LIKE when their customers allow their policies to cancel because of non-payment.
Why? There are several reasons.
It costs the insurance company money. Just like you, they are in business to make money, and when it costs them EXTRA money to service the needs of a customer it makes them unhappy.
Customers that frequently allow their insurance policy to cancel for non-payment in a short period of time are sending a SUBTLE message to the insurance company that their business is on SHAKY GROUNDS FINANCIALLY.
Insurance companies become super nervous when they have so much to lose in dealing with IRRESPONSIBLE CUSTOMERS that can't seem to pay their bills on time.
Insurance underwriters may assume the way you manage your finances is the way you will manage your business.
History has proven that insurance customers who run their business poorly will result in higher than normal claim payouts by insurance providers.
When their policyholders have had more than a few lapses in a short period of time, insurance companies often WILL NOT REINSTATE A POLICY, forcing that business owner to pay for High Risk Commercial Insurance.
What can you expect to pay for High Risk Commercial Insurance? We'll cover that in another article but suffice it to say that if you need to buy High Risk Commercial Insurance YOU WILL NOT BE HAPPY.
AVOID at all costs letting your insurance policy cancel for nonpayment. Taking this step will help you in the long run.
To reduce the chance that you'll forget to pay your insurance bill, we recommend that you sign up to have your payments automatically withdrawn from your checking account or credit card if given that option.
If you have any questions about this article call Pathway Insurance by dialing 800-998-0662.
Tow Truck Insurance Virginia Beach —Low Down Payments & Fast Quotes.
Call Pathway today and speak with a licensed agent. We can help you with your Virginia Tow Truck Insurance needs.
Our office number is 1-800-998-0662 and you can reach our agents up until 6 PM EST between Monday and Friday.
Licensed agents are available seven days per week by means of our chat system. Online agents are available up until 5 PM EST on Saturday and Sunday.
If you find our company after hours, send us a request for quotes using our online quote submission system by clicking any of the links below:
Tags:
Chesapeake Virginia Tow Truck Insurance
,
High Risk Commercial Insurance
,
Norfolk Virginia Tow Truck Insurance
,
Pathway Insurance
,
Suffolk Tow Truck Insurance
,
Tow Truck Insurance in Virginia
,
Tow Truck Insurance in Virginia Beach
,
Tow Truck Insurance Portsmouth Virginia
,
Tow Truck Insurance Salem Virginia
,
Tow Truck Insurance Virginia Beach
,
Virginia Tow Truck Insurance