Auto Hauler Insurance Michigan
Auto Hauler Insurance Michigan — Super Low Rates, Same Day Coverage!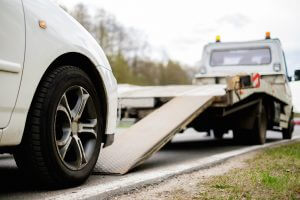 Are you looking for Auto Hauler Insurance in Michigan? If so, you have come to the right place!
Call the Michigan Trucking Insurance Agents at Pathway Insurance by dialing 1-800-998-0662 or send us a text message to 513-662-7000 to have an agent call, use our chat system to speak with a licensed agent, or send us a quote request by clicking Auto Hauler Insurance Michigan.
For quote requests in specific locations. Choose the below link that corresponds to your closest area in Michigan:
Michigan Auto Hauler Insurance — This Is Why It's Important to Make Smart Insurance Decisions.
Without the proper insurance you are out of business, or you will not be able to even start your business! It's very important for you to have a good understanding about what you can or can't do with your Commercial Trucking Insurance.
To best illustrate the traps truckers may run into we use fictitious scenarios or situations to show you how things can go sideways — and how you might be able to avoid insurance cancellations and claim denials!
Our stories are mere fiction.  They do not represent any person both present or past. 
Michigan Auto Hauler Insurance — Manfred Boseman.
Manfred is wanting to get back into the trucking business hauling autos for dealerships.
Manfred has been out of the trucking business for about 2 years or so, he was forced to make a sudden career change at 55 years of age when his other trucking business was forced to close down.  
You see, a few years ago, Manfred owned 10 trucks and had 10 drivers working for his company, his company was named You Go Go Trucking Inc. 
Life was very good for Manfred; he was making almost $700,000 a year, had a vacation home on Marco Island and he was living the dream, but he wasn't really keeping a good eye on his team of drivers. One might say Manfred was asleep at the wheel.
Here's what happened, and surprisingly it only took 2 bad apples to ruin his entire business.
8 of Manfred's 10 drivers were good drivers, but 2 were not.  In fact, the 2 drivers who sunk Manfred's business were brothers — Biff & Baff Henderson. 
Auto Hauler Insurance Michigan  — Manfred Makes His First Mistake.
When Manfred hired Biff & Baff, they each had something on their driving record but it wasn't bad enough to get them excluded from driving, but that would change over the course of 7 months or so give or take.
Biff & Baff Henderson were known to their close associates as the wonder twins, not because they were twins, Biff was 3 years older than Baff.  Biff & Baff are known as the wonder twins because it was a miracle either one of them survived because of their reckless behavior.
Their lifestyle soon caught up with the trucking jobs and they each, within the span of 5 weeks, had 4 accidents between the two of them, including a whopper of a claim — that lead to a lawsuit and a whopper of a judgement against You Go Go Trucking Inc. that shut Manfred's business down.
The accident that leads to a large legal judgement against You Go Go Trucking Inc occurred because Baff was texting his girlfriend as he was driving down the road.
Baff had his eye off the road for about 4 seconds but that was all it took as he plowed right into the back of a minivan full of kids coming from the lake.
Fortunately, no one was killed, but it was a very bad accident.
Auto Hauler Insurance Michigan  — Manfred Gets Cancelled!
Shortly after this accident, Manfred's insurance company gave him the boot, he was cancelled by his Michigan Auto Hauler Insurance Company and given a month to find other insurance.
Manfred fired Baff shortly after getting his Michigan Auto Hauler Insurance cancelled. His brother Biff got mad and quit shortly after that. Biff and Baff commenced bad mouthing their former boss on social media and soon after 3 other drivers quit You Go Go Trucking Inc. 
Now Manfred is short 5 drivers, facing a lawsuit against his company because of Baff's accident, and he is now on the hunt for new insurance.
We will learn more about what happened next to Manfred in our next post titled Auto Hauler Insurance Detroit Mi.
Michigan Auto Hauler Insurance — Call Pathway Today!
Truckers with clean driving records, few if any out of service violations, spotless driving records, and a clean loss run in the last three years will get the best rates on Auto Hauler Insurance in Michigan.
However, if you have a few spots on your record we can still help you.
Reach out to the agents of Pathway Insurance one of several ways:
Calling us toll free 800-998-0662

Send us a Text message to 513-662-7000 asking for an agent to call

Use our online Chat System

Click Auto Hauler Insurance Michigan to send your info to us online
Learn more about Auto Haulers by clicking Car Carriers. 
Tags:
Ann Arbor Auto Hauling Insurance
,
Auto Hauler Insurance Detroit Mi
,
Auto Hauler Insurance for Detroit Mi
,
Auto Hauler Insurance for Lansing Mi
,
Auto Hauler Insurance in Detroit Mi
,
Auto Hauler Insurance in Lansing Mi
,
Auto Hauler Insurance Lansing Mi
,
Auto Hauler Insurance Michigan
,
Auto Hauling Insurance Ann Arbor
,
Auto Hauling Insurance Flint Mi
,
Auto Hauling Insurance for Ann Arbor
,
Auto Hauling Insurance for Flint Mi
,
Auto Hauling Insurance for Grand Rapids Michigan
,
Auto Hauling Insurance for Sterling Heights
,
Auto Hauling Insurance for Warren Mi
,
Auto Hauling Insurance Grand Rapids Michigan
,
Auto Hauling Insurance in Ann Arbor
,
Auto Hauling Insurance in Flint Mi
,
Auto Hauling Insurance in Grand Rapids Michigan
,
Auto Hauling Insurance in Sterling Heights
,
Auto Hauling Insurance in Warren Mi
,
Auto Hauling Insurance Sterling Heights
,
Auto Hauling Insurance Warren Mi
,
Detroit Mi Auto Hauler Insurance
,
Grand Rapids Michigan Auto Hauling Insurance
,
Sterling Heights Auto Hauling Insurance
,
Warren Mi Auto Hauling Insurance