Grange Insurance Cincinnati
Have you heard the good news about Grange Insurance Cincinnati?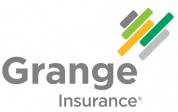 Grange offers some of the best auto insurance rates in Cincinnati.  Quotes can be obtained by calling our agency directly and our telephone number is 513-662-7000. 
Or just as easily you may request online quotes from Grange and other top companies in five minutes or less by clicking: Grange Insurance Quote.
Online car insurance quotes with Grange insurance are available in Ohio, Kentucky, Michigan, and Indiana.
Have You Lost Touch With Your Grange Agent?
Call us at 513-662-7000 because we can most certainly provide you the service and attention that you need if you have lost touch with your Grange insurance agent.  We often receive telephone calls from policyholders and regrettably they do not remember the name of their Grange agent!
We stay in touch with our policyholders by means of our Pathway Protection Letter.   This is a biweekly newsletter that we send to all active policyholders to keep you informed and to stay in touch with our valued clients!   
We offer convenient office hours in our Blue Ash office and we can help you with billing, policy, and claims questions.  
Why not call us today to work with a proactive Grange agency?     
Additional i

nformation

about Grange Insurance Cincinnati.
Grange insurance is only represented by independent insurance agencies like our agency, Pathway Insurance Services Inc.  (That's a big advantage to you-Click here to learn the big disadvantage in getting car insurance quotes in Cincinnati from Wanda or Waldo the one-hit wonders.)
Grange Insurance is based in Columbus Ohio and they have a fantastic claims department!
Pathway Insurance offers the following insurance policies with Grange:
Grange Auto insurance Ohio.

Grange Homeowners insurance Ohio.

Grange Commercial auto insurance Ohio

Grange General liability insurance Ohio.

Grange Life insurance Ohio.
What more information about Grange Insurance?
Click here if you are a Grange Insurance policy holder.
Click here to learn more about Grange Insurance out of Columbus Ohio.
Click here if you need to file a claim with Grange Insurance.
Call 513-662-7000 when looking for Grange Insurance Cincinnati! 
Tags:
auto insurance rates in Cincinnati
,
Automobile insurance Cincinnati
,
car insurance Cincinnati
,
car insurance quotes with Grange insurance
,
Cincinnati
,
geotagged
,
Grange Auto insurance Ohio
,
Grange Auto Quotes Ohio
,
Grange car insurance quotes
,
Grange Commercial auto insurance Ohio
,
Grange Homeowners insurance Ohio
,
Grange homeowners insurance quotes
,
Grange Insurance Cincinnati
,
Grange Insurance quote
,
Grange Life insurance Ohio