Landlord Insurance Cleveland
Landlord Insurance Cleveland — Quotes Available 7 Days.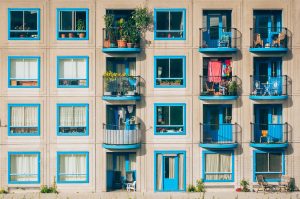 If you are an investor looking for Landlord Insurance in Cleveland Ohio or the surrounding areas your search is over!
Call us at 1-800-998-0662 or click on Commercial Landlord Insurance in Cleveland to begin your quote today.
We offer competitive solutions for real estate investors who own apartment buildings, single-family residential units, office buildings, strip malls, hotels and motels, condo association groups, warehouses, student housing and senior housing.
Pathway Insurance has many years of experience helping real estate investors find the coverage they need for a price they can afford.
Pathway offers Landlord Insurance in Cleveland Ohio and throughout the United States seven days per week.
You may have noticed that we have a chat system on our website. Our chat system is normally available normally until 8 PM Monday through Friday and up to 5 PM on Saturday and Sunday, so if you see our chat system is live, an agent is typically available.
If your properties are not actually located in Cleveland, Ohio but are elsewhere in Ohio, click one of the links below to request a quote seven days per week based on your property's geographic location:
Cleveland Landlord Insurance – Maintenance Issues.
According to Ohio law landlords must make repairs to the dwelling and keep it in a habitable condition.
If there are broken pipes, heating issues or more the landlord is largely responsible for getting these issues fixed in a timely manner. Some inexperienced real estate investors assume that their Ohio Landlord Insurance Policy will help cover the cost of repairs. Is that correct?
Nope.
Your Ohio Landlord Insurance Policy is not a maintenance policy. Insurance covers accidental claim events, not routine maintenance issues. Maintenance issues are never covered by the typical Landlord Insurance Policy in Cleveland (some companies sell warranty policies which may extend some type of coverage).
Don't Let Your Cleveland Landlord Insurance Leave You All Wet!
Joseph is the landlord for a lovely two-family home. One of the units is in the basement. The home was built in 1934, is all brick and has two large mature trees on the lot. He recently completed some remodeling on the basement apartment, so Joseph has one new tenant move into this newly completed basement apartment right away.
His new tenants, David and Marie, are model tenants. They have always paid their rent on time and Joseph has never had any issues with them.
One day Joseph gets a frantic phone call from David. The basement of the house is flooding!
After calling a plumber they figure out that the two large trees in the yard have destroyed the pipes leading from the house to the sewers, causing water to back up into the basement.
It's a complete disaster!
Joseph files a claim with his insurance company right away and gets a shock from the claims adjuster: Claims Denied!
"Why is my claim denied?" Joseph demands.
The claims adjuster explains, "You did not buy a water back up endorsement."
"What's that?" Joseph pleads.
"It covers water damage when your sewer lines become damaged from tree roots or other factors," the claims adjuster continues. "I'm very sorry for your loss but unfortunately we cannot cover this."
Joseph just spent $25,000 fixing up the basement and it looks like he's going to have to do it again.
Joseph lets David and Marie out of the lease agreement since the house is unlivable in its current state.
Joseph lost a total of $50,000: the $25,000 he spent fixing up the basement for renters and $25,000 additionally he had to spend all over again.
Joseph learned a tough lesson the hard way. It's a good idea to know all of your options before you learn the hard way, would you not agree?
When You Need Cleveland Commercial Landlord Insurance
Trust a proven leader in insurance. Call Pathway Insurance at 1-800-998-0662 to speak with an experienced agent today or you can use our convenient online quote system by clicking on Commercial Landlord Insurance in Cleveland.
If your real estate property is not located in the Cleveland area choose the closest location to your property by clicking any of the links below to get a quote:
Tags:
Akron Ohio Landlord Insurance
,
Canton Ohio Landlord Insurance
,
Cleveland Commercial Landlord
,
Cleveland Commercial Landlord Insurance
,
Cleveland Landlord Insurance
,
Commercial Landlord Insurance in Cleveland
,
Elyria Ohio Landlord Insurance
,
Landlord Insurance Cleveland
,
Landlord Insurance in Cleveland
,
Landlord Insurance in Cleveland Ohio
,
Landlord Insurance Lakewood Ohio
,
Landlord Insurance Lorraine Ohio
,
Landlord Insurance Mansfield Ohio
,
Landlord Insurance Ohio
,
Landlord Insurance Policy in Cleveland
,
Landlord Insurance Youngstown Ohio
,
Ohio landlord insurance
,
Ohio Landlord Insurance Policy
,
Pathway Insurance
,
Warren Ohio Landlord Insurance