Hot Shot Insurance Grand Rapids Michigan
Hot Shot Insurance Grand Rapids Michigan – Lowest Rates!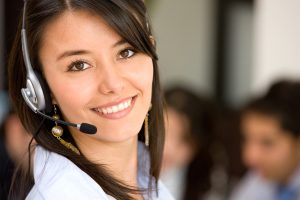 If you're looking for the best deal on Hot Shot Insurance in Grand Rapids Michigan or the surrounding areas contact Pathway Insurance by dialing 1-800-998-0662.
We offer quotes seven days per week for Hot Shot Insurance in Michigan, Ohio, Indiana, Minnesota, Kentucky, Tennessee, Georgia, Florida, Texas, and the state of Maryland when you use our chat system located on the bottom right-hand side of our website.
Additionally you can send us your request for quotes 24 hours per day, simply choose your location from one of the links below:
Hot Shot Insurance Grand Rapids Michigan — Who Is At Fault Part 3? 
In our previous discussion we learned about Lonnie who was transporting a S90D Tesla to its new owner in Tennessee. He was about 30 miles outside of Knoxville on 75 heading south when he took a call from his wife Sally and he takes his eye off the road for just a moment — but in the blink of an eye an accident occurs involving another party. 
There were several unanswered questions in our last article, for instance:
Who is responsible for the accident Lonnie was involved in?  The teen driver who slammed on his breaks in front of Lonnie, or Lonnie himself?
Or will the driver of the dump truck's insurance company pay for the damage to the Tesla since it flattened this very expensive car?
We will now answer that question. 
Grand Rapids Michigan Hot Shot Insurance — And the Responsible Party Is?
Determining liability is a tricky situation because it may involve multiple factors.  Some might conclude the teenage driver is responsible because he cut right in front of Lonnie abruptly, then slammed on his brakes because the driver in front of him suddenly slowed down.
How about the person who suddenly slammed on their brakes in front of the teenage driver? Do they hold some responsibility?
And then you have Lonnie, distracted taking a telephone call from his wife. He did later admit that he had taken his eyes off the road momentarily as he picked up the phone, and then we have the dump truck driver who caused most of the damage by completely flattening the Tesla.
Another factor to take into consideration is where the accident happened?
As soon as any driver crosses state lines the laws of that state apply to accidents.  For instance if the accident occurred in Michigan, versus Tennessee, who pays what, and how much, can be different between states.
Because of the complexities of accidents similar to this it requires more in depth investigation in the answer may not readily be apparent.
For this reason it's important to have sufficient coverage to protect yourself financially.
Grand Rapids Michigan Hot Shot Insurance — Call Pathway Today!
Purchasing insurance for your business can be complex and that is why it's important to work with an agency like Pathway that represents many companies offering Commercial Auto Insurance.
You can contact the licensed agents of Pathway Monday through Friday 9 AM to 5:30 PM Eastern Standard Time or you can be connected to our licensed agents seven days per week when you use our online chat system.
View your area and click the appropriate link below to request quotes 24 hours per day:
Tags:
Forest Hills Michigan Hot Shot Insurance
,
Georgetown Township Michigan Hot Shot Insurance
,
Holland Michigan Hot Shot Insurance
,
Hot Shot Insurance Cedar Springs Michigan
,
Hot Shot Insurance Grand Haven Michigan
,
Hot Shot Insurance Grand Rapids MI
,
Hot Shot Insurance Grand Rapids Michigan
,
Hot Shot Insurance Michigan
,
Hot Shot Insurance Rockford Michigan
,
Hot Shot Insurance Walker Michigan
,
Muskegon Michigan Hot Shot Insurance
,
Wyoming Michigan Hot Shot Insurance