Greater Cincinnati insurance buyers: Are you 100% certain you know what your insurance policy covers?
As the survey by the National Association of Insurance Commissioners indicated some have a misunderstanding of what is covered and what isn't.  Ask yourself this question: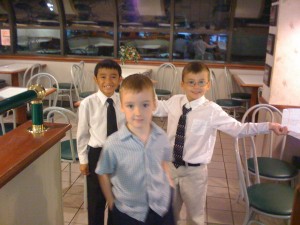 Do I really know what my insurance policies cover, or more importantly what isn't covered by insurance?
Note how one Cincinnati driver learned a harsh lesson about his car insurance policy.
"Joe" was driving in down Cincinnati making a delivery, when he takes his eyes off the road for just one moment to adjust the sound on his radio.  The car in front of him suddenly stops and Joe runs right into the back of a minivan!
Fortunately no one was injured, but Joe's car was banged up pretty good plus the minivan needed a new bumper.  Joe calls his insurance company to report the accident and within a week he gets a letter from his company refusing to pay the claim for the damage to his car, and to the damage to the person whom he had hit.
Naturally Joe was upset about that, so he calls a local Cincinnati TV station to see if there is anything that they can do. The reporter smelling blood in the water for a sensational story quickly lost interest after finding out that the insurance company denied the claim because the policy holder used their vehicle in a way that was clearly prohibited by the policy.
Joe thought he was covered, but in reality he wasn't.  Joe didn't bother to read the exclusions in his car insurance policy.  He used his car in a way that was prohibited by his insurance policy and he had to pay the claim out of his own pocket.  That was tough lesson for Joe.
The absolute worst possible time to learn something isn't covered is after the accident happens.
When a claim isn't paid, sometimes we want to lay blame at the feet of the insurance companies,  when in reality it may have been our lack of understanding of what insurance really covers and what it doesn't cover that caused the problem in the first place.
So it is vital that you understand completely what your insurance policies cover and what they do not cover.
Keep in mind: Insurance companies can legally deny your claim when you violate a policy term or condition, or if you forgot to add a coverage, or did not have coverage for a loss.
Insurance companies will only pay what they are contractually liable to pay and no more. That's how it works.
If you want to know what is not covered you must take time to read your policy.  Specifically you must review the section titled:  EXCLUSIONS.  Be cautious and take time to read the details.  Not every insurance company uses the exact same limitations of coverage.  Click below to read typical EXCLUSIONS of coverage.
Typical Car Insurance Exclusions
Typical Home Insurance Exclusions
 Do you think you're in the market to find superior prices on Automobile Insurance plans?  Contact us today by calling 513-662-7000.
Tags:
Auto Insurance Cincinnati
,
Automobile insurance Cincinnati
,
car insurance Cincinnati
,
Car insurance in Cincinnati