Is your Insurance Agent Dumb or Dumber when it comes to Coverage Knowledge in Cincinnati
On a regular basis we talk to individuals and families who have misconceptions about their insurance coverage in the Cincinnati area.  Where do people get these misconceptions?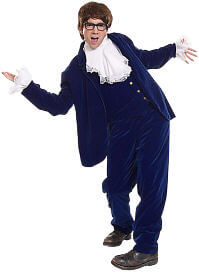 Occasionally they get this bad information from insurance agents themselves! (It's true!)
Other times it's a lack of knowledge or understanding about what is, and more importantly what is not covered by insurance.
Personally I have been in the insurance business for more than 20 years. I have worked with a number of agents who were more salesmen versus a knowledge based professional insurance agent, so the question that you need to consider is this:
Is my personal insurance agent merely a good salesman/saleswoman, or is he/she a professional knowledgeable insurance agent who has keen insight and experienced in insurance matters?
That's a very important question for you to consider because it could mean the difference between complete financial ruin and being made whole again if you have a devastating loss.
To give you an example a few years ago a gentleman by the name of Tom was referred to us for a home insurance quote.
In the process of preparing the home quotes we completed a replacement cost analysis to determine how much coverage he would need to replace his home in the event of a devastating loss.  We discovered that he was underinsured by more than $90,000.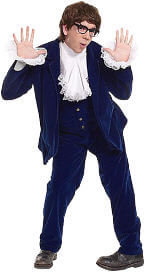 I asked Tom how he arrived at his coverage amount?
He told me that his insurance agent recomended that he insure his home for what he paid for it.  
By the way that's almost always wrong advice when an insurance agent tells you to insure your building for what you paid for it if you wish to properly cover your home.
I then explained to Tom why he was underinsured and why he needed to increase his coverage immediately without any delay.
Tom is a pretty smart guy so after listening to my explanation he agreed that it would be best to increase his coverage immediately.  Less than six months later his home was completely destroyed in a devastating house fire.
Tom was able to get his house back because we discovered a problem with his coverage and offered an immediate solution. 
The advice Tom was given by that other local insurance agent in Cincinnati would have put Tom and his family in a huge financial quagmire.  So as you can see it's very important for you to understand whether your agent is merely a good salesman/saleswoman or they are a knowledgeable professional insurance agent who offers advice and not just a price. ™
While it is true that no agency or individual agent is perfect, we firmly believe here at Pathway Insurance that educating our Cincinnati clients is more important than a cheap insurance price with no advice.™
That is why on our web site we have a substantial base of articles that are educational in nature about insurance matters.  If truth be told you will not find one single insurance agency in this area who has invested the time or financial resources to make such a library available to even those who are not clients of our agency! (In fact this article base is so extensive we may be the first agency in the entire United States that has compiled it in such a way)
Would it not be better for you to have your insurance needs cared for by an agency who believe more in education verses selling insurance policies?
Why not take the time to consider allowing our local Cincinnati-based insurance agency to care for your insurance needs?  Click Here to start that process. Or feel free to contact me directly by calling 513-662-7000 or sending a quick email to jack@pathwayinsurance.net