Boat Insurance in Cincinnati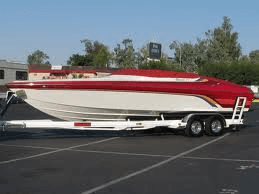 Boat owners insurance in Cincinnati can be purchased as a separate insurance policy.
Call 513-662-7000 to receive the best prices on Boat insurance in Ohio, Kentucky, or Indiana. We represent many top rated insurance companies for watercraft insurance in Ohio.
Is Boat Insurance Required in Ohio?

 
It is not required by Ohio state law but it may be required if you obtain financing for your watercraft from your bank or finance company. It is an excellent idea to purchase Boat Insurance in Ohio due to the fact that you may be found legally responsible for injuries or property damage occurring due to boating accidents in Ohio.
What Is Covered on Boat Insurance Policies in Ohio?

 
Personal watercraft policies in Ohio might include liability, uninsured boater's coverage medical payments, physical damage coverage to the boat, motors, and trailer.
Will My Ohio Homeowners Insurance Cover My Boat?

 
Great question, it really depends on the horsepower and length of your boat. In some cases a home insurance policy in Ohio will provide no more than $1,000 -$1,500 for physical damage coverage to the boat and liability coverage is restricted to boats that are 25 horse power or less and sailing vessels with or without auxiliary power less than 26 feet.
You need to check your homeowner's insurance policy to determine if boats are covered for exact detail.
Lowest Price on Boat Insurance in Ohio Is Available Now.

 
The best place to purchase boat insurance in Ohio is from an independent insurance agency. The reason why is because independent insurance agents in Cincinnati are not restricted to one insurance company, they can shop for the best rates on watercraft insurance from a number of insurance companies.
Call Pathway Insurance at 513-662-7000 for the Best Boat Insurance Coverage in Ohio.
Tags:
Boat Insurance
,
Boat Insurance Coverage in Ohio
,
Boat insurance in Ohio
,
Boat Insurance Policies in Ohio
,
Boat owners insurance in Cincinnati
,
Boating accidents in Ohio
,
Home insurance policy in Ohio
,
Independent insurance agents in Cincinnati
,
Lowest Price on Boat Insurance in Ohio
,
Ohio Homeowners Insurance
,
Personal watercraft policies in Ohio
,
Watercraft insurance in Ohio