Garage Keepers Insurance Ohio
Garage Keepers Insurance Ohio – Great rates and Coverage 7 Days per Week!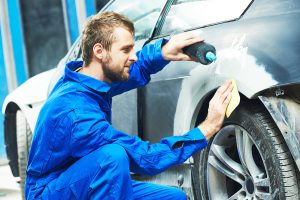 If you're looking for Garage Insurance in Ohio, Michigan, Indiana, Kentucky, Minnesota, Maryland, Tennessee, Georgia, or Florida you have found the right place!
We offer highly competitive commercial insurance programs for both franchised and independent auto repair facilities, auto body shops, dealerships, and independent mechanics.
Call Pathway Insurance at 1-800-998-0662 or use our convenient online rate quote submission system that is available seven days per week when you click on any of the below links for your nearby location:
Business Insurance for Garage Owners Ohio – What Coverage Is Available?
The garage insurance policy can meet the needs of both franchised and not franchised auto repair facilities including truck, motorcycle, and RV dealerships.
Typically there are six different sections of the traditional garage coverage form that include:
Section I (Covered Autos) includes the auto symbols and descriptions (you choose what coverage options called auto symbols) of what coverage is available under the policy.
Section II (Liability Coverage) identifies the policy's liability coverage for garage operations.
Section III (Garagekeepers Coverage) provides coverage to customer autos in the insured's care, custody, or control.
Section IV (Physical Damage Coverage) provides coverage for physical damage to covered autos.
Section V (Garage Conditions) explains the loss conditions that describe the rights and duties of the insurance company and the insured under the policy.
Section VI (Definitions) explains the detailed meaning of the policy's defined terms.
There are additional coverage options to take into consideration when shopping for Garage Insurance in Ohio Michigan, Indiana, Kentucky, Minnesota, Maryland, Tennessee, Georgia, or Florida.
One of our highly qualified agents can help you pick the coverage that is appropriate for your situation.
Why not call us today?
We serve the following states, click the link below to send us your request:
Contact Pathway Insurance When

You Need Ohio Garage Insurance.
As a leading insurance brokerage we represent a number of top-rated companies that can help you find the coverage you need no matter your location throughout the United States directly and via our agent referral network.
You can reach us directly by calling 1-800-998-0662 or click any of the links above for your individual area, below you will find links for the state of Ohio based on the city:
Garage Insurance Columbus Ohio

Cleveland Ohio Garage Insurance

Garage Insurance Cincinnati Ohio

Garage Insurance Toledo Ohio

Akron Ohio Garage Insurance

Garage Insurance Dayton Ohio

Garage Insurance Parma Ohio

Garage Insurance Canton Ohio

Youngstown Ohio Garage Insurance

Lorain Ohio Garage Insurance
Tags:
Akron Ohio Garage Insurance
,
Business Insurance for Garage Kentucky
,
Business Insurance for Garage Tennessee
,
Business Insurance for Garages Maryland
,
Cleveland Ohio Garage Insurance
,
Florida Business Insurance Garage
,
Garage Insurance Canton Ohio
,
Garage Insurance Cincinnati Ohio
,
Garage Insurance Columbus Ohio
,
Garage Insurance Dayton Ohio
,
Garage Insurance in Ohio
,
Garage Insurance Minnesota
,
Garage Insurance Ohio
,
Garage Insurance Parma Ohio
,
Garage Insurance Toledo Ohio
,
Garage Keepers Insurance Indiana
,
Garage Keepers Insurance Michigan
,
Garage Keepers Insurance Ohio
,
Georgia Business Insurance for Garages
,
Lorain Ohio Garage Insurance
,
Youngstown Ohio Garage Insurance