Landlord Insurance Lexington Kentucky
Landlord Insurance Lexington Ky — Amazing Rates Outstanding Service!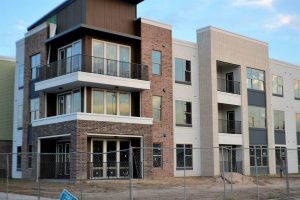 If you're in the market for Landlord Insurance in Lexington Kentucky or the surrounding areas, you should, by all means, contact Pathway Insurance right now!
Call 800-998-0662 during the work week up until 6 PM Eastern Standard Time!
You can also speak with one of our online licensed agents seven days per week by using our chat system, or if you prefer, simply send us a quick request using our online information quote system by using the links below based on the type of quote you need:
Landlord Insurance Lexington Ky — What You Should Know About Your Coverage Part Two.
As was mentioned in a previous article, certain types of claim events were never designed to be covered by insurance. That being said, it's essential for one to be quite familiar with what's covered, but most importantly what is not covered!
As an agency, we like to use stories to depict certain circumstances or events involving claims and whether or not such a claim would be covered.
Some of our stories are based on our actual experiences in our agency though they are certainly modified, with names being changed to avoid embarrassing individuals.
No one wants to look foolish, yet we have run across many individuals in our years of experience in the business that have caused themselves much financial anguish because of activity that led to claim denials.
Landlord Insurance Lexington Kentucky — Scenario One Background Part Two
Let's now take time to catch up with Richie Lionheart.
After winning a large settlement against an organization for what appeared at the time to be a life-threatening injury from which he has now fully recovered, Richie is a wannabe real estate investor.
Richie invested a significant amount of capital to learn how to become a real estate pro, starting off with a get rich quick real estate course he found late at night while watching an infomercial.
Fast-forward three months: after his real estate boot camp concluded and a second, more advanced boot camp was offered immediately after the first for an additional $19,000 fee, Richie now receives one-on-one coaching from other real estate professionals directly and is ready to attend his first auction on November 1st.
Richie, along with five other investors, were bidding on a property being auctioned due to foreclosure. Richie's real estate coach advised him not to enthusiastically bid on the properties, and be willing to walk away if the deal doesn't sound right.
Richie completely forgot his coaching, though, and outbid the other four investors by more than $10,000 on the property being auctioned off. The other four real estate investors shook their heads at the rookie mistake.
The bank was happy with the offer and accepted.
Richie now owned a duplex and was handed the keys with an opportunity to inspect the property.
The duplex needed far more work done than Richie imagined. After three different contractors provided him estimates on the work, he called his real estate coach and told him about the estimates.
We will pick up what happens next in our next post.
Landlord Insurance Lexington Kentucky — Super Fast Quotes!
Working with a specialist is better than working with a generalist when it comes to looking for the best deals on Landlord Insurance in Lexington Kentucky and the surrounding areas.
No matter if you invest in single-family residential units, apartment buildings, office buildings, strip malls, warehouses, or even if you own vacant commercial buildings or real estate for rental, Pathway has got you covered!
Call 800-998-0662 Monday through Friday up until 6 PM EST.
You can also speak with one of our online licensed agents seven days per week by using our chat system. Or, if you fancy, send us an online request using one of the links below based on the type of quote you need:
Tags:
– Single-family up to four units Apartment Building Insurance Lexington Kentucky
,
(commercial and real estate investors only) Landlord Insurance Lexington Kentucky
,
Landlord Insurance in Lexington
,
Landlord Insurance in Lexington Kentucky
,
Landlord Insurance in Lexington Ky
,
Landlord Insurance Lexington
,
Landlord Insurance Lexington Kentucky
,
Landlord Insurance Lexington Ky
,
Lexington Kentucky Landlord Insurance
,
Lexington Ky Warehouse Insurance
,
Office Building Insurance Lexington Ky
,
Pathway Insurance
,
Strip Mall Insurance Lexington Ky
,
Vacant Property Insurance Lexington Ky