Restaurant Insurance Cincinnati
Need Cincinnati Restaurant Insurance?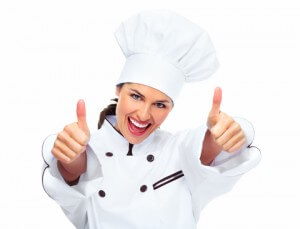 Do you own a restaurant in the Tri-State area and need affordable restaurant insurance options?
Please call 513-662-7000 and speak with our insurance professionals or print a quote request form and fax to our office. Click on Cincinnati Restaurant Insurance to find your quote request form.
If your restaurant is not located in Ohio, Michigan, Kentucky, or Indiana you can request an online insurance quote in the other 47 states by clicking here.
Restaurant Insurance in Cincinnati – More Complicated Than You Might Think.
Your business is your biggest investment. To protect your biggest investment you need to make sure that you have the best restaurant insurance plan to meet your needs.
Your insurance needs might be much more complicated than you might imagine. We have developed a restaurant insurance coverage checklist specifically for your business that will help you choose the best restaurant insurance coverage for your insurance needs.
Your Restaurants Business Insurance Plan Should Include Five Specific Areas of Coverage
Property Protection– For physical damage to equipment, furnishings, building and supplies due to covered claim events. (There are three specific coverage forms. Basic, broad, and special causes of loss. More about this in a future article.)

Premises Liability-Liability protection that covers customer injuries due to slips, trips and falls as well as consumption of food products. (i.e. food poisoning.)

Employee Injuries-This is Worker's Compensation and it is required by the state.

Liquor Liability Insurance in Cincinnati-This is an optional liability coverage that protects your business in the event you are held liable for injury or property damage due to a person's intoxication in your establishment. (Assumes you serve alcohol.)

Group Health Insurance– It is not yet mandatory under Obamacare for your small business to be required to offer group health insurance, but it may be a requirement in the near future. Click here for more information about group health insurance in Cincinnati.
Which Cincinnati Restaurant Insurance Is Best for Your Needs?
Call 513-662-7000 if your restaurant is located in the state of Ohio, Kentucky, or Indiana. If you live outside of these areas and you would like a restaurant insurance quote, click here for companies offering the best rates on restaurant insurance.
Tags:
Best rates on restaurant insurance
,
Liquor liability insurance in Cincinnati
,
Restaurant insurance
,
Restaurant insurance Cincinnati
,
Restaurant insurance in Cincinnati
,
Restaurant insurance quote