Tow Truck Insurance Reading PA
Tow Truck Insurance Reading PA — For Super Low Rates Call Now!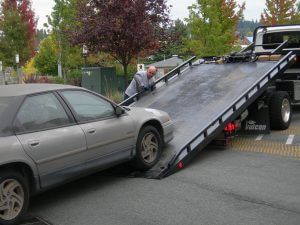 If you're on the hunt for lower prices on Tow Truck Insurance in Reading Pennsylvania and the surrounding areas you have come to the exact right place!
Call 1-800-998-0662 to speak with one of our Commercial Truck Insurance Specialists and we can help you obtain the quotes and coverage you need to keep you on the road or, in the case of new business ventures, to get you started!
Pathway is a leading independent agency offering Tow Truck Insurance in Pennsylvania and across the United States in many states.
We also make it super convenient to get in touch with one of our licensed agents by phone, by chat, or via our online quote request system.
If you'd like to use our online quote request system please take a quick look at the areas below and choose the link closest to your geographic location. Click on the link and this will take you to our online form, Complete a few details, submit your information, and quite soon you will receive a call from one of our licensed agents.
Tow Truck Insurance Reading Pennsylvania — Recap — New Business Venture Part 4!
To review, Joey Pinky, owner of Pinky Wonky Towing, added a new driver to his previous Pennsylvania Tow Truck Policy who just so happened to have a number of tickets and accidents on his record. To be truthful, Joey had no idea Booger McGee had that kind of bad driving record until he got a HUGE bill that jacked his rates up by a little over $2,000 per month!
After cussing out his old agent, Joey decided to get a new one. He conveniently left Booger off of his new policy, though, setting in motion a chain of events that would lead to him losing his business down the road.
Before we get to that part of the story, let's review what happened the day after Joey got his new policy without Booger being listed on the new Pennsylvania Tow Truck Policy Joey just bought.
After his first tow of the day, Booger peeled out down the road while texting his girlfriend and didn't see a car pull out in front of him until it was too late!
Booger crashed into Nelly, an 81 year-old retiree who had just left her doctor's office.
Fortunately, Nelly was not injured but her 2001 Saturn was destroyed. Nelly didn't mind so much, though, because she was in the market for getting a new car anyway. Booger just made it easier for Nelly to make that move.
Tow Truck Insurance Reading Pennsylvania — New Business Venture Claim Scenario Part 4!
A County sheriff's deputy named Barney arrived a few minutes later. He takes statements from both Booger and Nelly, asking Booger to provide proof of insurance.  Booger looks in the glove compartment box of the tow truck, sees the insurance ID card for the truck, and hands it off to deputy Barney who promptly writes down the information in his report.
The deputy writes out a note to Nelly, providing her the name of the insurance company and the policy number along with Booger's information. He walks over to the tow truck where Booger is standing and hands him a failure to yield citation.
Booger is a little mad at getting a ticket and wonders if his new boss, Joey, will reimburse him for the ticket since he is on the clock.
Booger next offers to tow Nelly's wrecked Saturn to the impound lot, She readily agrees, so Booger calls it in to Joey, advising him he picked up a job on his way back to the shop. Booger did not explain to Joey at the time that he was the reason why he was towing another car to the impound lot.
After hooking Nelly's car up, Booger is back at the impound lot 15 minutes later and drops off Nelly's car. Nelly's son is waiting for her at the impound lot.
Booger apologizes to Nelly for hitting her vehicle. She tells him not to worry and gives him a hug and a $5 tip.
Booger starts to head back to Pinky Wonky Towing and, prior to making it there, he gets a radio call from Joey sending him over to Cindy Jones who is on the other side of town and needs her car towed to the mechanic as it has broken down.
Booger meets Cindy and safely transports her minivan to Arts & Craft Mechanics, then immediately gets another call to pick up yet another disabled vehicle back on Main street.
Booger cares for that tow with no problems and for the next three hours is kept busy with a variety of runs until 3:30 rolls around. Then he has his second accident of the day.
We'll learn about that one in our next post. Click on Upper Darby Pennsylvania Tow Truck Insurance to get started on the next piece.
Tow Truck Insurance Reading Pennsylvania — Call Pathway Right Now!
If you're looking for a good deal on Tow Truck Insurance in Reading Pennsylvania or any of the surrounding areas call Pathway Insurance by dialing 1-800-998-0662 or use our convenient online chat system that's available until 8 PM Monday through Friday.
There's one additional option to reach out to us for quotes and information. Look below to see hyperlinks and click the link closest to your geographic location of your business. By clicking the link you will be taken to a quote request form.
Fill out a few details and one of our agents will get back with you soon.
Tags:
Birdsboro Pennsylvania Tow Truck Insurance
,
Harrisburg Pennsylvania Tow Truck Insurance
,
Morgantown Pennsylvania Tow Truck Insurance
,
Pottstown Pennsylvania Tow Truck Insurance
,
Reading PA Tow Truck Insurance
,
Reading Pennsylvania Tow Truck Insurance
,
Shillington Pennsylvania Tow Truck Insurance
,
Tow Truck Insurance Birdsboro Pennsylvania
,
Tow Truck Insurance for Birdsboro Pennsylvania
,
Tow Truck Insurance for Harrisburg Pennsylvania
,
Tow Truck Insurance for Morgantown Pennsylvania
,
Tow Truck Insurance for Pottstown Pennsylvania
,
Tow Truck Insurance for Reading PA
,
Tow Truck Insurance for Reading Pennsylvania
,
Tow Truck Insurance for Shillington Pennsylvania
,
Tow Truck Insurance Harrisburg Pennsylvania
,
Tow Truck Insurance in Birdsboro Pennsylvania
,
Tow Truck Insurance in Harrisburg Pennsylvania
,
Tow Truck Insurance in Morgantown Pennsylvania
,
Tow Truck Insurance in Pottstown Pennsylvania
,
Tow Truck Insurance in Reading PA
,
Tow Truck Insurance in Reading Pennsylvania
,
Tow Truck Insurance in Shillington Pennsylvania
,
Tow Truck Insurance Morgantown Pennsylvania
,
Tow Truck Insurance Pottstown Pennsylvania
,
Tow Truck Insurance Reading PA
,
Tow Truck Insurance Reading Pennsylvania
,
Tow Truck Insurance Shillington Pennsylvania