Tow Truck Insurance Chicago
Tow Truck Insurance Chicago — Low Rates & Coverage Available Seven Days per Week!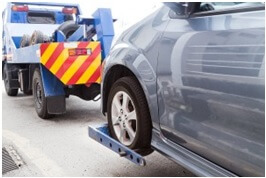 If you're shopping for Tow Truck Insurance in Chicago Illinois or the surrounding areas you have found the right place to be!
Pathway specializes in offering low rates on Insurance for Tow Trucks in Chicago and throughout the state of Illinois seven days per week.
There are 3 ways to contact us.
Call 800-998-0662 to speak with our representatives up until 5 PM CST, use or chat system seven days per week, or send us a request for quotes 24 hours per day by clicking the below links:
• Tow Truck Insurance Chicago – for New Business Ventures
• High Risk Tow Truck Insurance Chicago – for Companies Being Canceled and Claims
• Tow Truck Insurance Chicago – Companies with No Claims, Bad Drivers, and Continuous Insurance Coverage for Three Years
Pathway is an insurance broker offering Tow Truck Insurance in Illinois, Michigan, Indiana, Ohio, Colorado, Minnesota, Kentucky, Tennessee, Texas, Arizona, New Mexico, Wisconsin, Georgia, Florida, and the state of Maryland.
Tow Truck Insurance Chicago — Same Day Quotes for Some Companies.
If you need a quote today on Chicago Tow Truck Insurance we may be able to accommodate you if you have:
Clean Driving Record

No Tickets or Accidents Last Five Years

Good Credit

Previous Insurance

Less Than Five Power Units

No Repo Work

Must Call Our Office before Noon
Same day quotes may not be available on Saturday or Sunday with some of our carrier partners as they are not open on the weekend except for claims reporting.
If your tow company does not meet the above criteria, normal quotes can be obtained in 24-48 hours with many of the companies we represent.
Why should you choose Pathway for your commercial insurance needs? There are 3 specific reasons.
Chicago Tow Truck Insurance— Why Choose Us Reason 1?
We specialize in providing low-cost Truck Insurance and we have access to Illinois Tow Truck Insurance Companies other retail agencies do not.
That means we can help new business ventures, those with many accidents and claims, and offer super low rates for companies with a clean claim history over the last five years.
Example 1: Recently we helped one tow truck company reduce their annual premiums from $33,000 to $11,000 for the year — It was the same coverage, same deductibles, same vehicles, same drivers— same everything for 200% less!
Want the same for your company?
If you have continuous insurance, newer vehicles, no claims, and good drivers we can cut your premiums in half in some cases!
Example 2: One tow company was turned down by every company/agent he called. He called us next and we had him insured within 4 days and on the road making money for his company.
If you are having trouble finding insurance we have access to companies other retail agencies do not — in fact almost every week an agent calls our company wanting us to write insurance for their customers!
If other companies have turned you down make sure you call us we likely can get you insured.
Chicago Tow Truck Insurance— Why Choose Us Reason 2?
We are super easy to do business with and we are available seven days per week if you need new quotes, coverage, or you need service on your existing policy.
For instance, if need us to issue certificates of insurance (some of our companies restrict this) or you need to make a payment on your insurance policy, or you have questions about your policy, need to file a claim, or you need to begin the process of adding or deleting a vehicle from your policy we can help you do that seven days per week in most instances.
Keep in mind in some cases our insurance carrier partners do not allow us to make some of these changes on the weekends and will need to be handled on the next business day.
Let me ask you a question, are you aware of any agency that's open seven days per week?
If you have an existing Chicago Tow Truck Insurance Policy and you're looking for a better
Rate, is your agent available on the weekends to provide you alternative tow truck insurance quotes, accept payments on your current policy, file claims, or answer questions about your policy?
If you have purchased insurance from the average agent the answer is likely not.
We are available seven days per week for your convenience because your business is likely open seven days per week as well.
Doesn't it make more sense to allow an agency that is open seven days per week to care for your insurance needs?
There's one other factor that makes us stand out from our competitors.
Chicago Tow Truck Insurance— Why Choose Us Reason 3?
We believe in providing good information to help you keep your rates low. Here's an example of how that did not work out for one Company we did not insure at the time.
Example: one tow truck company received a cancellation from their current insurance underwriter because of something called claims frequency. In other words, they filed too many claims. As we were preparing insurance quotes for this tow truck company we noticed that most of the claims were very small under $1000.
When our agent asked the tow truck owner why he had filed all of the small claims his response was: "my agent told me to".
This was very bad advice and resulted in this tow truck owner paying an additional $20,000 per year for his truck insurance.
If you have a claim that does not involve injuries we would like you to contact us first before you file a claim with your insurance company because if your policy is canceled due to claims frequency you will not like the pricing for your next policy.
Additionally, we provide other educational tools to help you know steps that you can take to keep your premiums low.
Does your current agent, if you are currently insured for Chicago Tow Truck Insurance provide that type of service to you?
If not, you have the wrong agent!
Join the winning team by contacting Pathway Insurance today.
Tow Truck Insurance Chicago — Call or Click Today!
No matter if you are a new business venture, or you are being canceled by your current insurance underwriter for claims, accidents, or safety violations, or let's say you have an impeccable spotless record with no tickets accidents or claims — we can help you find the best rates and options on Illinois Tow Truck Insurance.
Call 800-998-0662 until 5 PM CST Monday through Friday or use our chat system seven days per week, or send us your individual request for quotes 24 hours per day by clicking the below links:
Tags:
Chicago Tow Truck Insurance
,
Chicago Tow Truck Insurance Policy
,
High Risk Tow Truck Insurance Chicago
,
Illinois Tow Truck Insurance Companies
,
Insurance for Tow Trucks in Chicago
,
Tow Truck Insurance Chicago
,
Tow Truck Insurance in Chicago Illinois
,
Tow Truck Insurance in Illinois