Commercial Property Insurance Ohio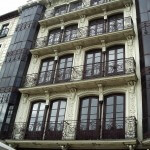 Commercial Property Insurance in Ohio Is More Complicated Than the Price You Pay for it. ™
Do you own office buildings, shopping centers, manufacturing, or other mercantile rental properties?
We can help you find extremely competitive commercial property insurance quotes in Ohio, Kentucky, Michigan and Indiana from top-rated insurance companies. 
Call 513-662-7000 to speak with one of our commercial insurance experts.
As a business owner you should be aware that commercial property insurance is much more complicated than the price you pay for it. ™
Commercial

Property

Insurance

Ohio

–

Types of Exposures You Face:
• Property • Crime • Inland Marine • Premises Liability • Automobile Liability • Workers Compensation • Employee benefits • Employment Practice Liability
Inadequate Insurance Coverage Can Devastate Your Business!
In an ever-changing business environment inadequate insurance can be disastrous for your business. The worst possible time to learn something isn't covered by insurance is after the claim happens. ™
Our agency offers a comprehensive property insurance checklist for business owners that can assist you in determining if there are any gaps in your commercial insurance.
Additionally we offer some of the best commercial property insurance rates in Ohio, with top rated insurance companies eager to earn your business.
Call 513-662-7000 for Commercial Property Insurance Quotes in Ohio Kentucky or Indiana.
Tags:
Commercial property insurance in Akron
,
Commercial property insurance in Cincinnati
,
Commercial property insurance in Cleveland
,
Commercial property insurance in Columbus
,
Commercial property insurance in Dayton